A few years ago, I had an opportunity to hear "her deepness" Sylvia Earle speak. She included this short video in her presentation – "the Power of One".
Earle emphasized the opportunities we all have to change the world. I recalled her talk while visiting with Hal Herron recently. Herron, of Riverton, Wyoming has been adding outdoor art to his home town in an interesting way.
Museums often create large banners to promote an exhibit. Herron sought out these banners after a showing is complete. He pays for shipping to Riverton and places them around the community for all to enjoy. Fascinating. He forwarded two photos, seen below: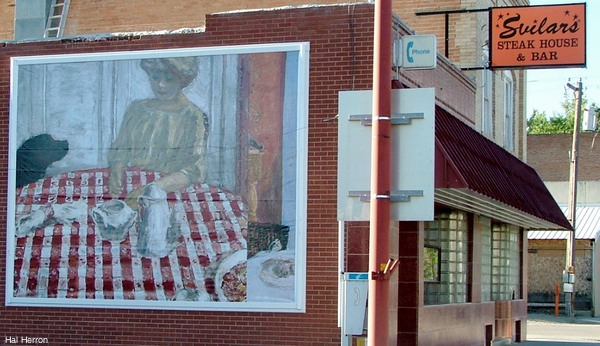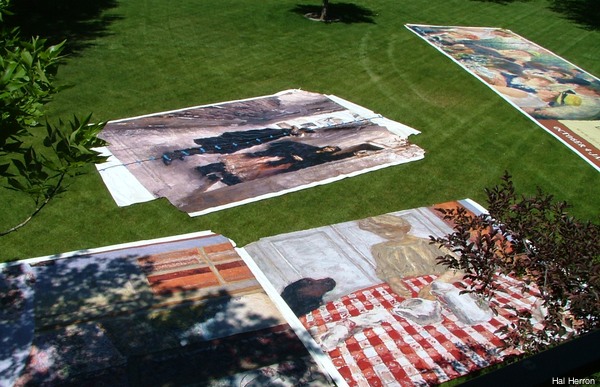 Bill Perkin's full page New York Times ad in today's paper is another illustration of the "Power of One".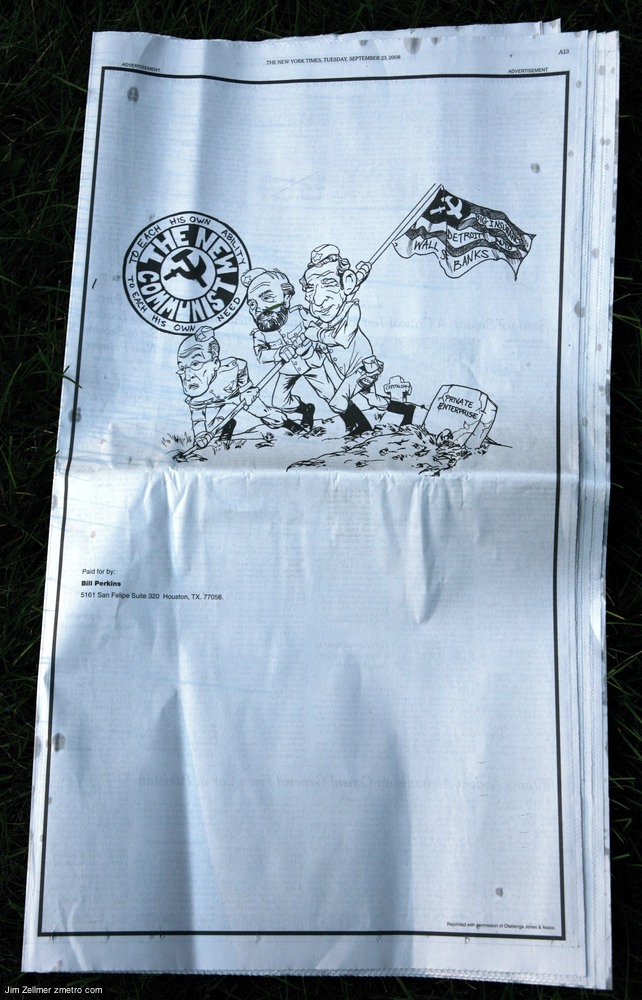 Perkins approach requires a certain size checkbook, of course 🙂
All of which reminds me of the "two greatest commandments".