With Asymcar, we've extensively discussed the auto industry's intransigence while considering likely disruption vectors, including modular manufacturing, the information layer and emerging "transportation as a service" plays.
In Detroit recently, I had an opportunity to explore a bit and muse on Packard, once king of the American car business and now just a distant memory. Packard's East Grand Boulevard factory was designed by Albert Kahn, "the foremost American Industrial architect of his day".
Packard's former market position, architecture and stagnation echoes Asymcar themes.

Between 1935 and 1956, the Packard Motor Car Company went from the top of the heap among American automotive brands to just another independent, struggling to survive on the scraps of the Big Three. This week, we take a look at the Packard Clipper, the "bathtub Packards" of the late 1940s, and how the once-great automaker lost its way. We also examine one of the company's odder experiments, the 1948 Packard Station Sedan.

At the start of the Great Depression, the Packard Motor Car Company was the default choice for American luxury car buyers. There were cars that were more expensive or more exotic, but Packard had an aura of patrician respectability that no other domestic automaker could match. A big Packard was not a sign of material accomplishment so much as a badge of class status, bolstered by graceful but restrained styling, impeccable quality, and exacting engineering.
.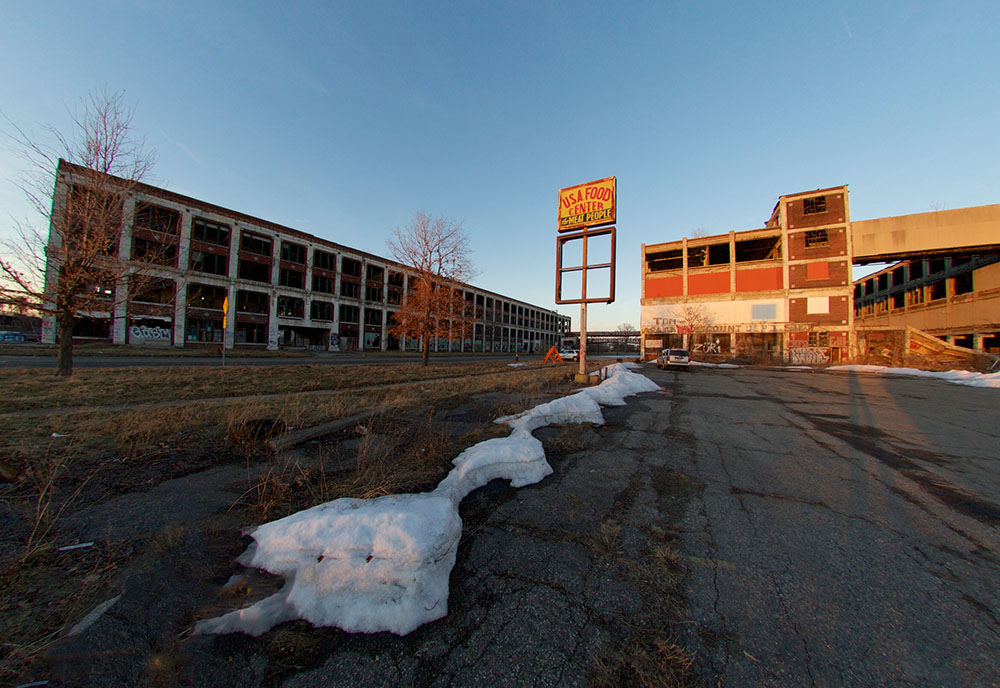 1899
The first Packard is built at Packard Electric, founded in Warren, Ohio, by brothers James and William Packard.

1902
Detroit investors, led by Henry Joy, buy controlling interest in Packard Motor Car Co.

1903
Packard moves into new factory, designed by Albert Kahn, along East Grand Boulevard.

1905
Kahn designs Building #10, the first factory ever built of reinforced concrete. He revolutionizes the design of factories nationwide.

1918-19
Packard builds Liberty engines at the plant for U.S. military aircraft.

Late 1920s
Packard becomes the dominant luxury car in the U.S., outselling Cadillac and other competitors combined.

1940-45
Packard builds aircraft and marine engines for the U.S. military and World War II allies. At peak production in 1943, the company has 36,000 employees, almost all at the Detroit plant.

1954
The last Packard is built at the East Grand Boulevard plant; Packard buys out Studebaker, a higher-volume carmaker based in South Bend, Ind., and becomes Studebaker-Packard.

1956
Last Packard built in Detroit, at a facility on Conner Avenue.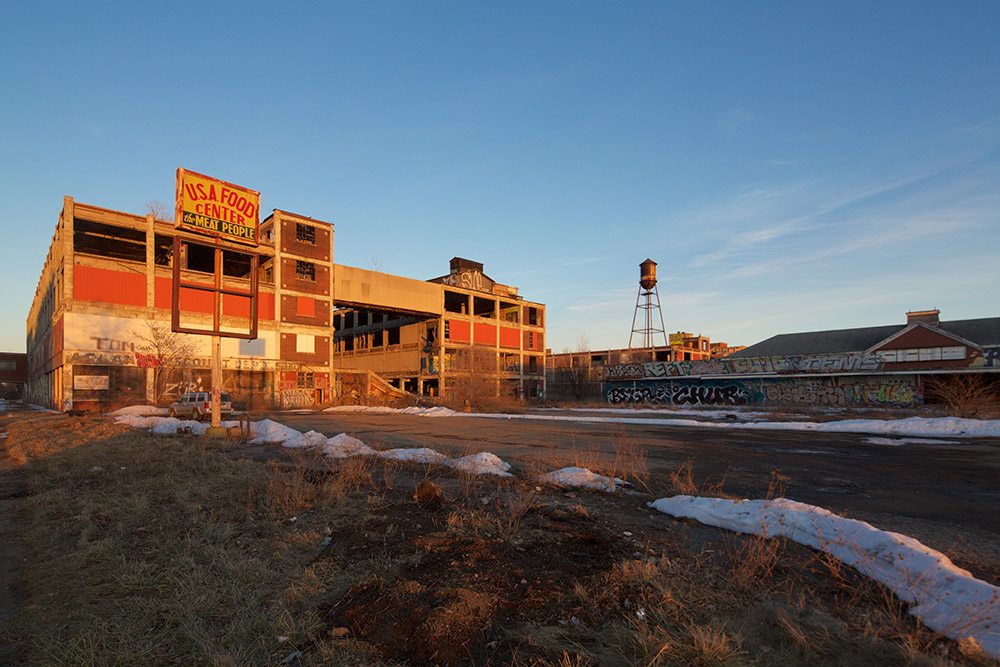 Silverghost: my $.02 tempered with/ adapted from "The rise and Fall of the Packard motor car company" by Ward

1. Packard's preference to pay stockholder dividends over re-investment in new, more technically advanced product.

2. The failure to merge with other independants as far back as the 20's or 30's, when GM (as re-designed by Sloan) and Walter P. Chrysler showed American and the world how to combine strengths and maintain (or gain) market share.

3. Abdicating the Luxury market after the war, being stuck in the middle–largely the effect of the 120 line managers rising to the top.

4. The out-and-out plainess of the 24-26th series cars coupled with their outdated powertrains (see No.1) and the inability of the dealer network to deal on those cars in comparision to their big 3 rivals.

5. (big personal opinion here) is that Packard, as a corporation was "a nice guy" in terms of competition, labor relations, dealership relations, etc. Ford and Chrysler in particular were scrappy individuals when it came to these topics/behaviors, and were not nice guys. It's always been a cut throat business. Packards were cars built "for gentlemen, by gentlemen" The world stopped supporting that model with their buying habits. I.E. Snoop Dog sells a lot more records than Johnny Mathis these days.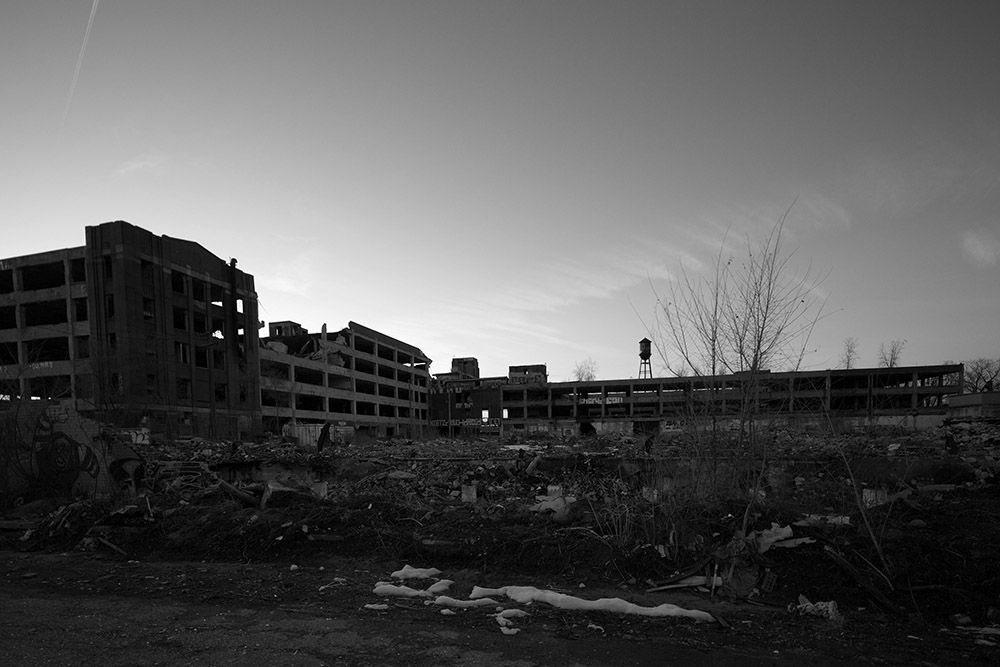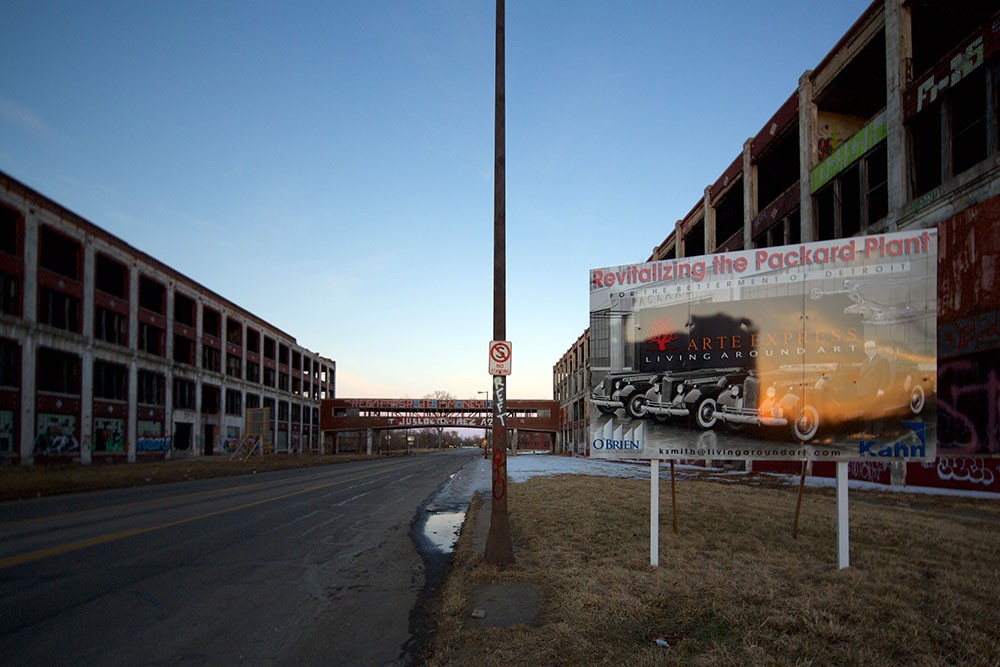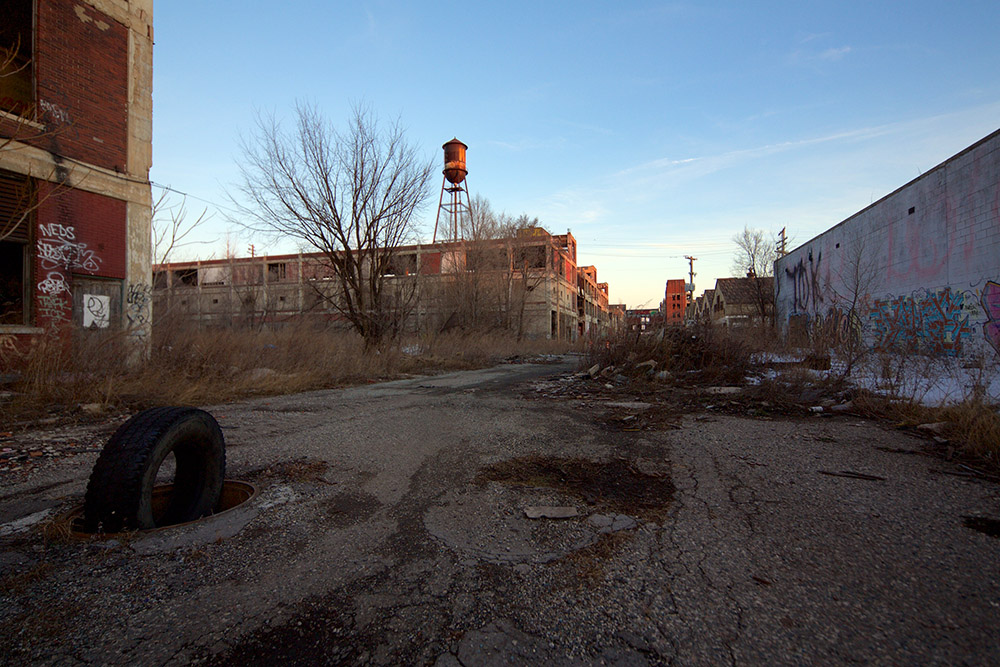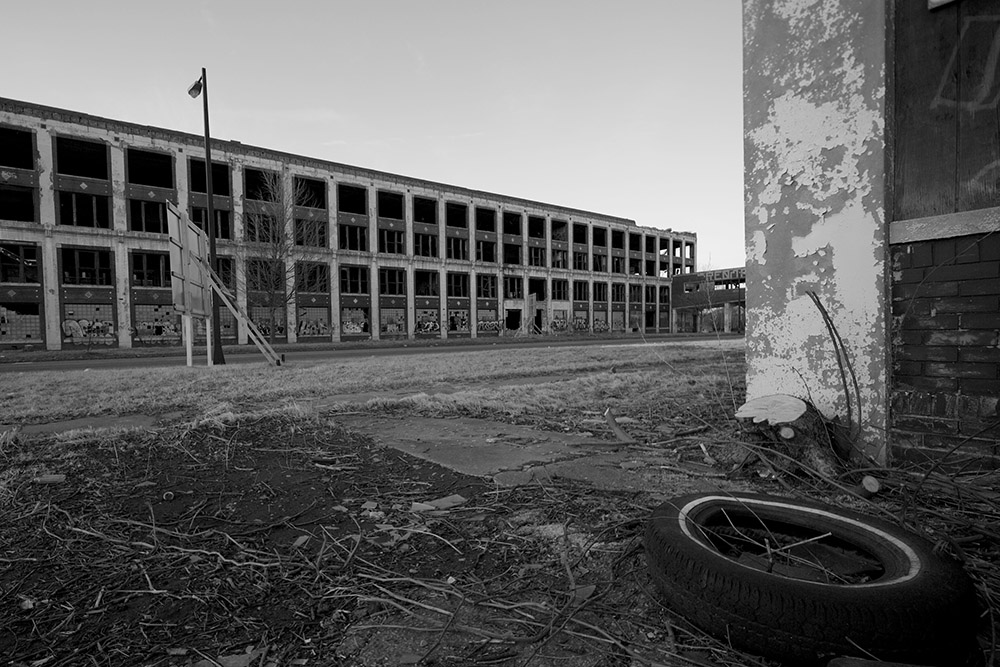 Abandoned America: The Packard Plant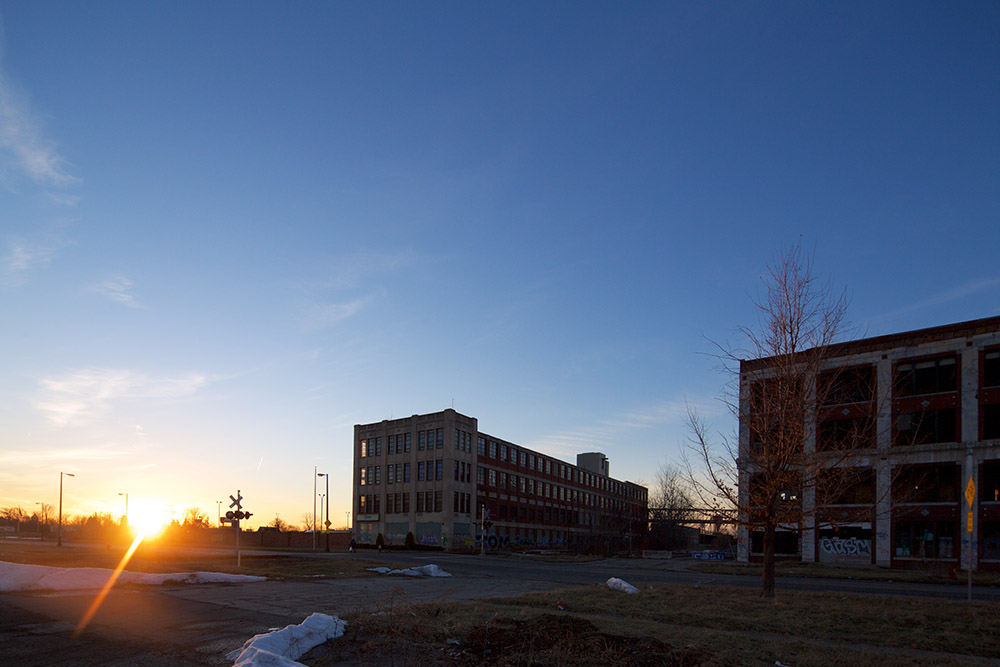 "Largest Abandoned Factory in the World.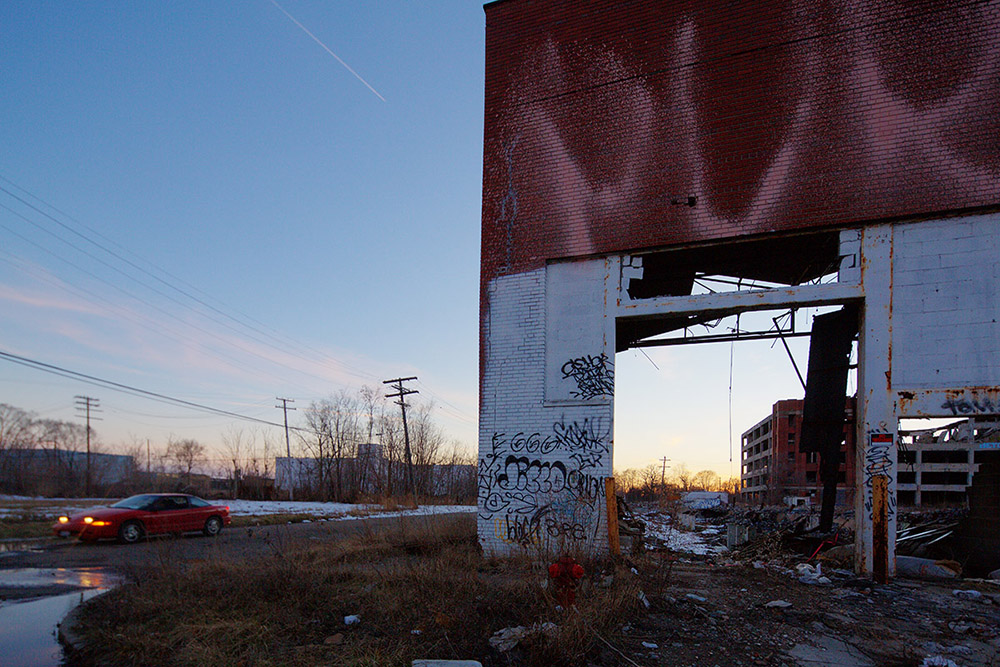 While wondering around the Packard Plant, I remembered an earlier visit to Turin's Lingotto.
Panorama: Lingotto Pinacoteca Giovanni e Marella Agnelli.
If you go, contact Pat or Kim at Show Me Detroit for a great drive around the Motor City.
Detroit, full of history and urban renewal reminds me of Berlin and vice versa.
Postscript: Fernando Palazuelo purchased the plant via a county tax foreclosure auction for a mere $405,000 in late 2013.