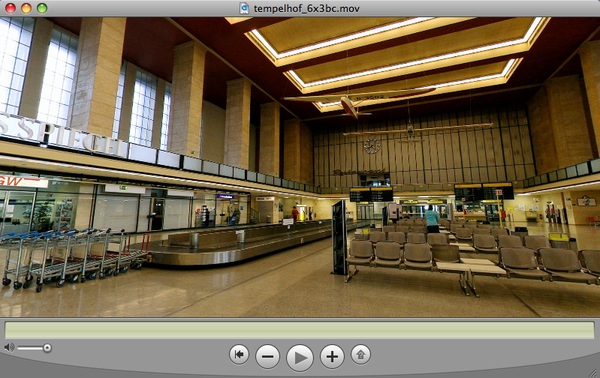 Tempelhof Central Airport (52.482088 13.389716), home of the Cold War era Berlin Airlift closed recently. I had an opportunity to visit in August, 2007 and shot this VR scene.


Flight Global posted a useful link roundup.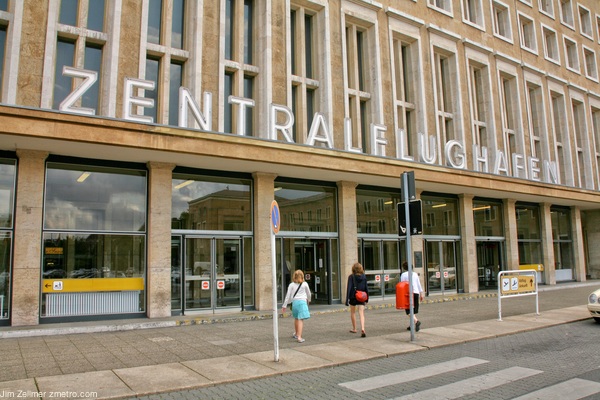 A few more photos: Tempelhof entrance, nearby Berlin Airlift Memorial and a closer look (photo from the Memorial's 1951 unveiling).

Berlin Airports: Tempelhof – from the beginning till today. "An important chapter in the history of German aviation draws to a close":
Tempelhof is justifiably regarded as the cradle of aviation. The name Tempelhof is closely connected to the beginning of engine-powered aviation. On 4 September 1909, an engine-powered flight took off for a few minutes for the first time in Germany. With his plane, American Orville Wright ushered in the age of engine-powered aviation in Germany on the Tempelhof airfield. Aeronautical engineering continued to develop at a rapid pace: on 8 October 1923, Tempelhof was granted the status of "Berlin Airport". The central airport Tempelhof developed into the biggest hub in Europe. Tempelhof became the home of Deutsche Lufthansa AG, which was founded on 6 January 1926 in Berlin. 1936 saw the start of construction of a completely new airport of epic proportions. The construction of the largest airport building in the world catered for both Hitler's penchant for monumental constructions and the expected 6 million passengers. During World War II, civilian air traffic increasingly dwindled. After a brief occupation by the Soviet army, the Americans took over the airport in July 1945.