I have long wanted to give T-Mobile a try. GSM, the CEO's populist rhetoric and an attractive international roaming scheme (does it work?) attracted my attention.
That said, I've been reasonably happy with AT&T's LTE service, particularly while on travel demonstrating apps to clients. Not to mention doing the same while seated in the passenger seat of a car at speed on an interstate.
I've been an AT&T wireless client for some time, since the arrival of the iPhone. Yet, I have become increasingly annoyed at their efforts to gouge us with fees, contracts and what appears to be an assumption that customers are thieves. "You must have an active account before I can give you a SIM card (for an iPad)".
I've learned, now that all of my devices are unlocked, to keep their hands away from ANY changes to my account.
Further, AT&T (& Verizon) has a terrible track record on customer privacy.
And, both firms have mastered the art of political cronyism. Such tactics have a very high price. A lawyer friend, after dealing with the telcos mentioned that she "hates capitalism". I corrected her: cronyism.
Enter Apple's SIM.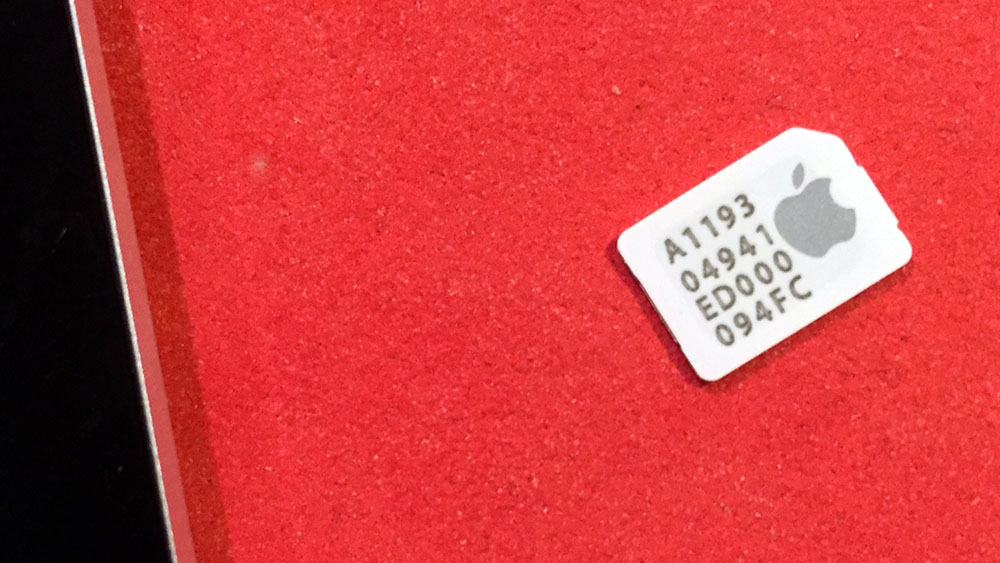 My recent purchase of an iPad Air 2 (from Apple) offered what I thought was an opportunity to give T-Mobile a try and, if displeased by the service, switch back to AT&T (I did not consider Sprint after chatting with friends who have tried their service).
I turned on T-Mobile's service using the iPad's simple cellular data signup service. The first few days were uneventful. T-Mobile offered reasonable LTE service at my office, a client's facility and home. The signal strength appeared to be less robust than AT&T's, but the service was adequate. I further used T-Mobile's LTE service for a four hour meeting, without issue.
Unfortunately, the next day's four hour meeting was quite disappointing. T-Mobile only offered 4G (3G) service. LTE was nowhere to be found. Note that my geographic locations were identical on both days. The service ranged from unavailable to reasonable during my second meeting.
This experience was unacceptable. Back to AT&T.
Not so fast.
I "thought" that I could add an AT&T data plan to my iPad Air 2's Apple SIM (yes, I know it is only one way when on AT&T. That is, AT&T locks the iPad's SIM card…).
Unfortunately, AT&T "won't activate an Apple SIM previously used on another network".
Rather than simply adding a new plan to my iPad, I had to visit an Apple (or AT&T) store to obtain an AT&T SIM Card. I could have started with a new Apple SIM card, but one has to pay $5.00 for it while the AT&T SIM is "free".
The Apple retail employee was friendly enough as I relayed the time waste and hassle factor that lead me to seek a new SIM card. "Yes, but it's better for us". Indeed, the Apple SIM certainly solves some (inventory) problems for Apple. Unfortunately, improved cellular choice and performance awaits the entry of another strong player to the US market. The AT&T and Verizon oligopoly needs a big push.
T-Mobile is not it, I'm sad to say.
Related: The $200B broadband scandal (now $400B).