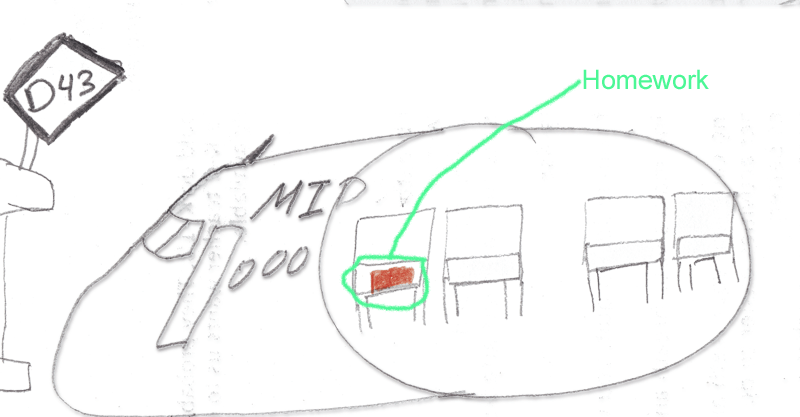 My cell phone rang, displaying an unknown number while driving home from a Thanksgiving trip via the airport. Shannon from Milwaukee's fine airline – Midwest – called to say that one of her coworkers found homework in the seatback of the plane we just vacated. She thought it important and wanted to know if we had a FedEx number so she could send us the missing homework via an overnight package.
Let's just ponder this customer service outlier, or "black swan [more]" for a moment. We live in an era of low expectations:

I remain astonished that a Midwest employee cleaning the plane found said homework, took the time to give it to someone who could find the owner, lookup their contact information, make a call, obtain the shipping information, place the papers in a FedEx package and send it our way. Everyone involved must actually care about the customer. What a concept. I hope that these words, in some small way encourage others to fly Midwest. There is indeed, no better care in the air.