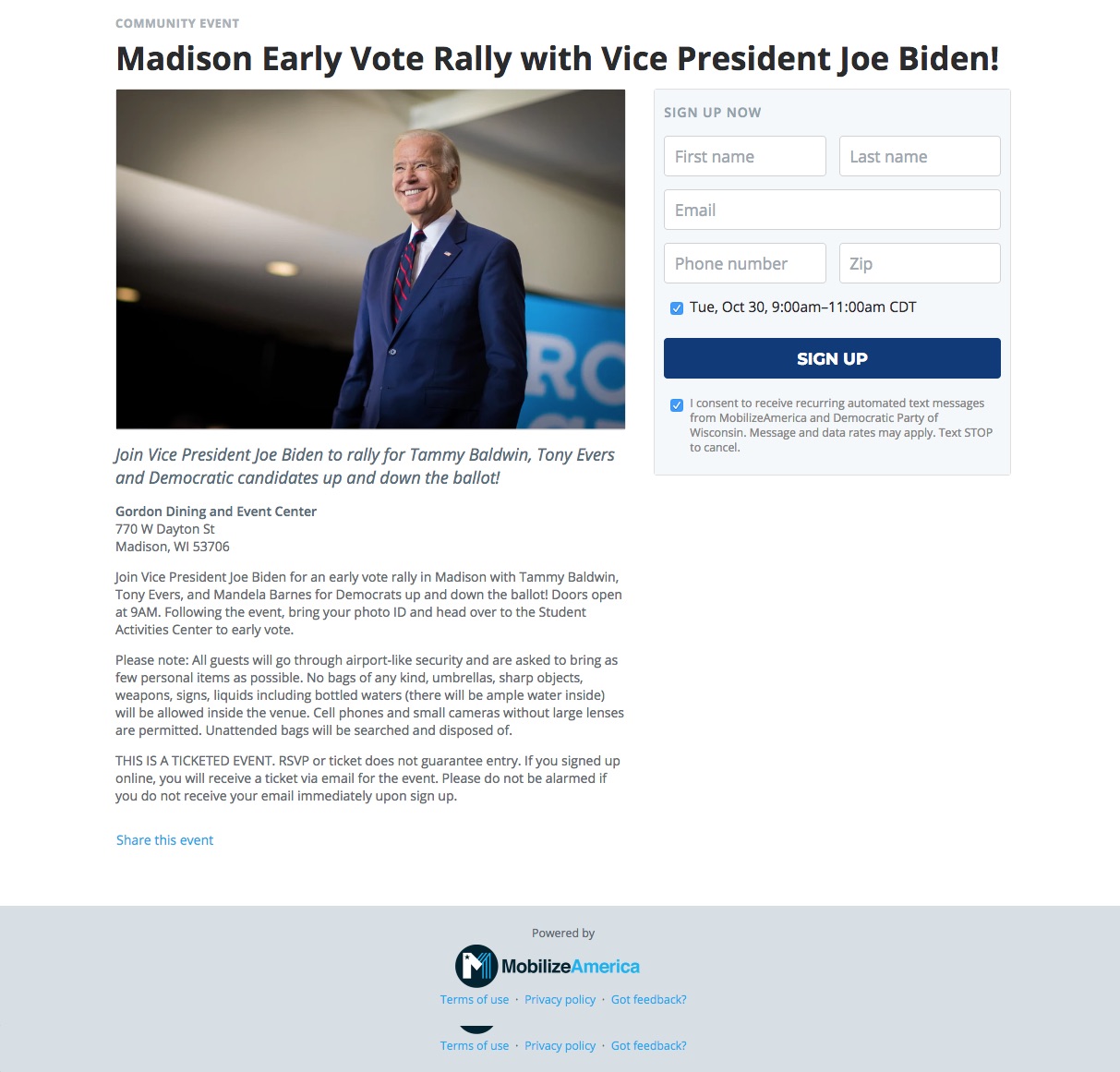 "I consent to receive recurring automated text messages from MobilizeAmerica and Democratic Party of Wisconsin. Message and data rates may apply. Text STOP to cancel."
Should political events held at publicly financed facilities collect, use, aggregate and mine participant data?
I've pondered this while observing Madison political events. Participation often requires disclosure of some personal information, typically email and/or phone numbers.
Political organizations may then use this information for many purposes.
A few links to ponder: The Obama 2008 / 2012 campaigns and Facebook.