While dropping off my bike for a bit of maintenance recently, I noticed balloons, a table and the term "allo" in an area popular with University of Wisconsin students.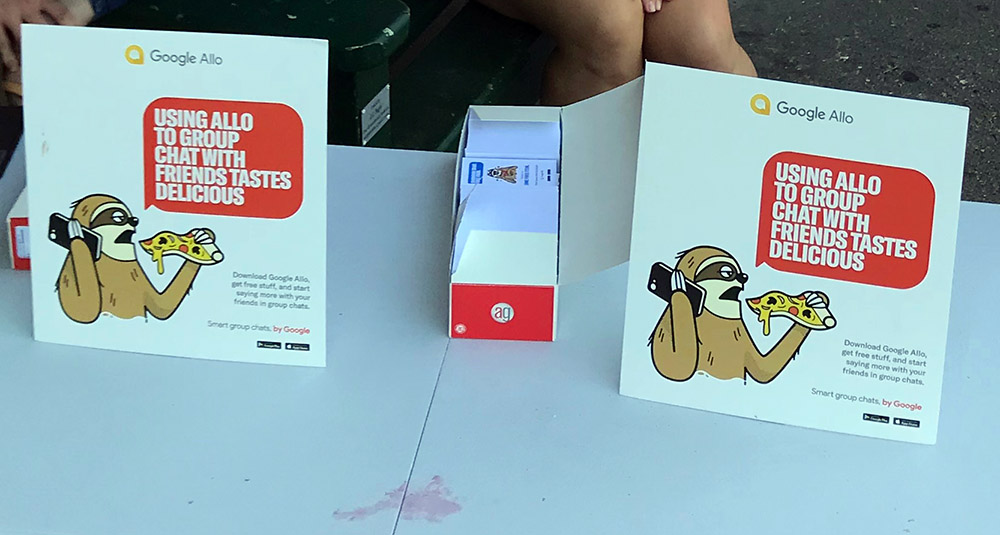 Unaware, I inquired of those staffing the table: what is allo(1)?
"Oh, it's Google's messaging app for iPhone and Android. Try it and get a free donut."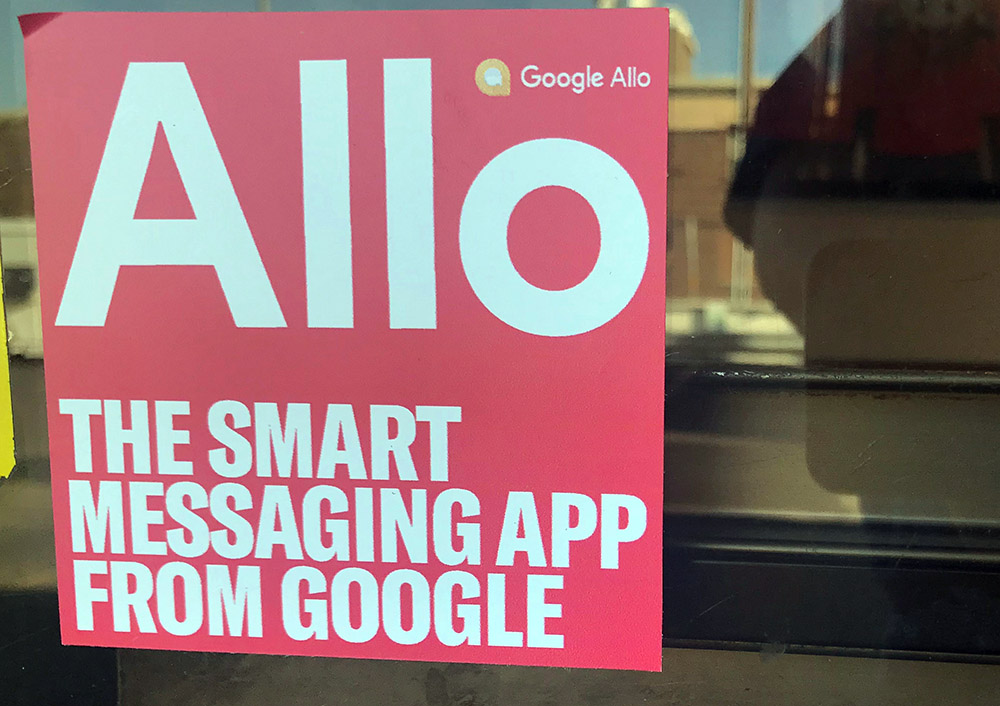 Google is trying to get students to use its "free" messaging app. Allo competes with iOS iMessage, Facebook Messenger, WeChat, WhatsApp and many others.
It's important to remember that Google, like Facebook and other surveillance capitalism (2) companies make their money by stalking people, then merging, refining and reselling our user information.
Curious, I dug deeper.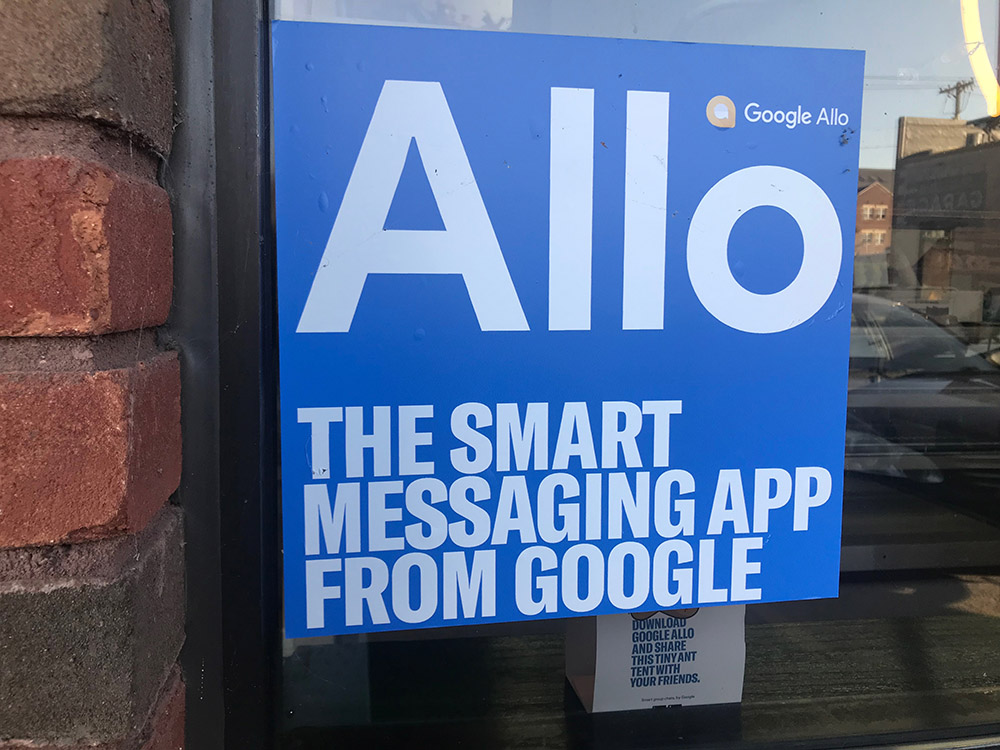 Google is apparently spending well into the five figures per "Big Ten" (3) campus. Students make at least $1000.00 per semester for several events, such as this donut giveaway. They may receive further bonuses based on allo usage. Locations, schedule and the "free" gift for using allo are arranged by someone at Google.
The accounting for an initiative such as this falls under "Traffic Acquisition Costs" (4).
Given Google's chokehold on traditional internet (www) search, why bother with allo?
John Gapper explains in a recent article: "while Google faces the problem of the web itself degrading, which makes search less useful". (5)
Smartphones are ubiquitous, and apps dominate smartphone activity. Thus, Google's traditional method of copying and tracking all web activity does not generally apply to today's most popular platforms. (6)
Thus, money spent promoting allo, which apparently allows Google to track, collect, refine and monetize personal information, may extend the firm's reach deeper into the smartphone world.
Google does not give up.
Less than a week later, the Spotify app on my iPhone began to display an in app advertisement (below).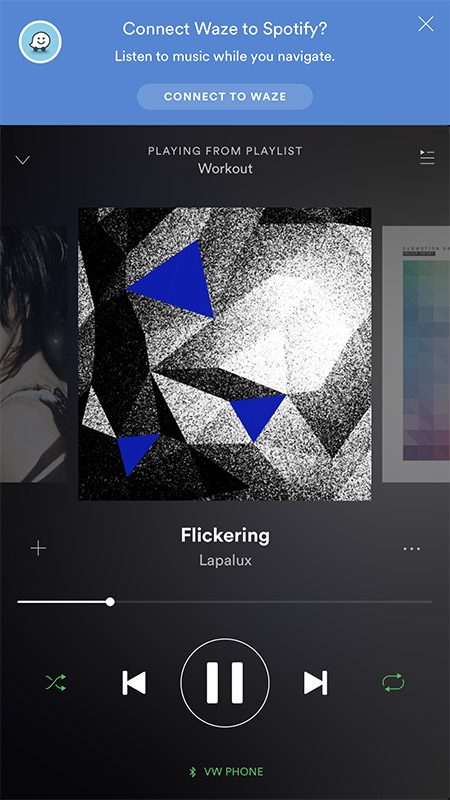 Waze is a GPS navigation app for iOS and Android devices. Waze is owned by Google.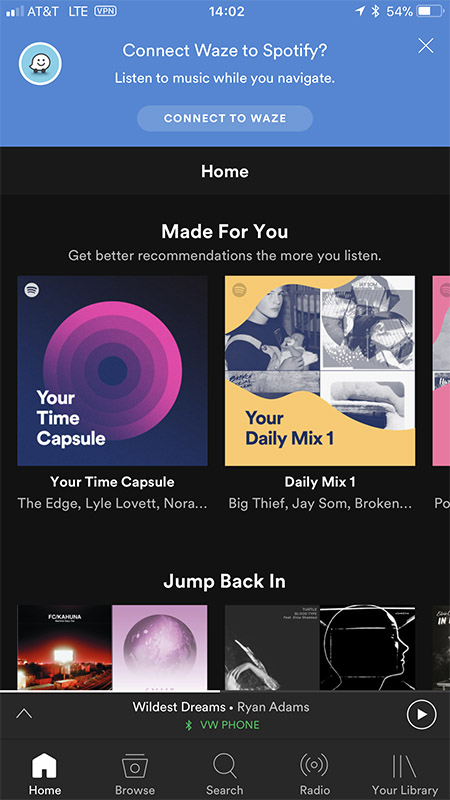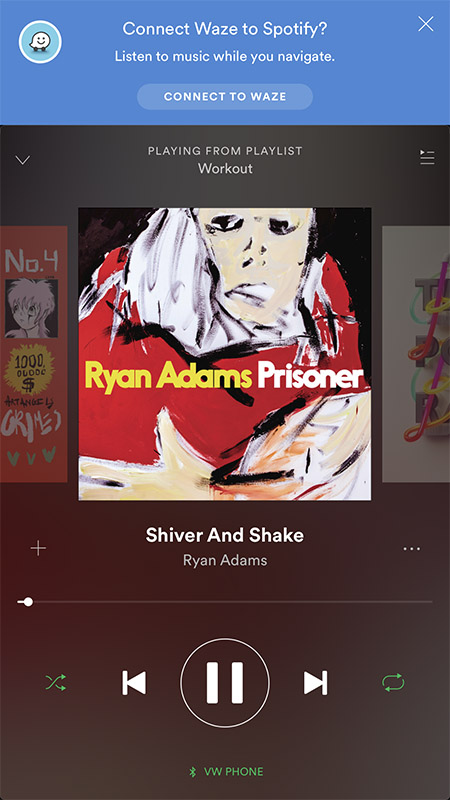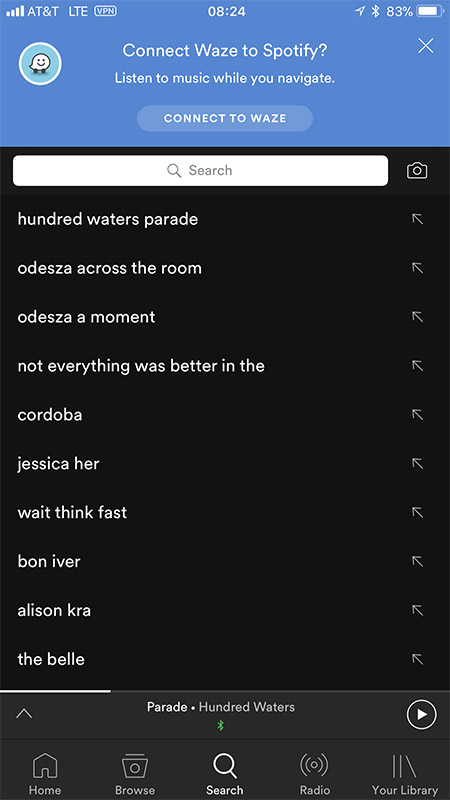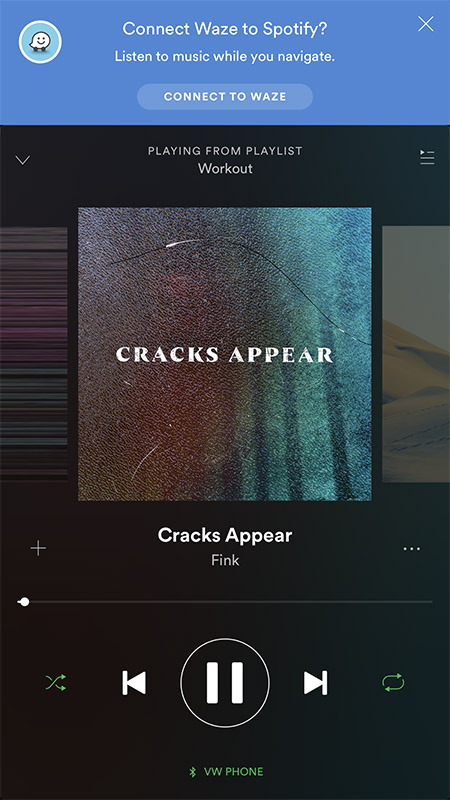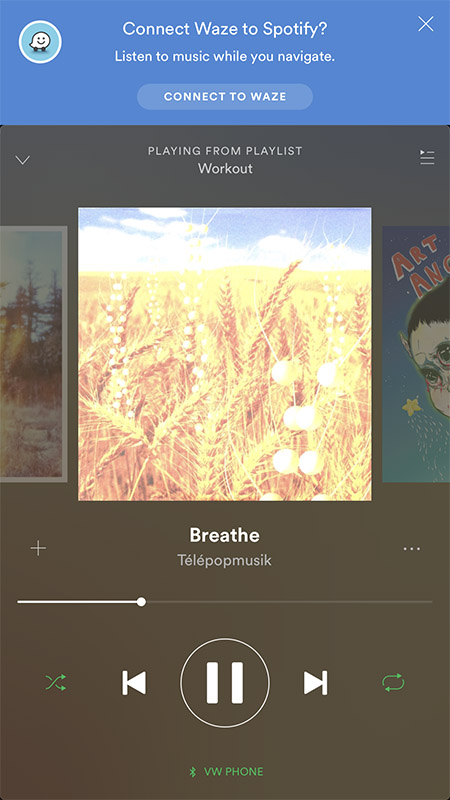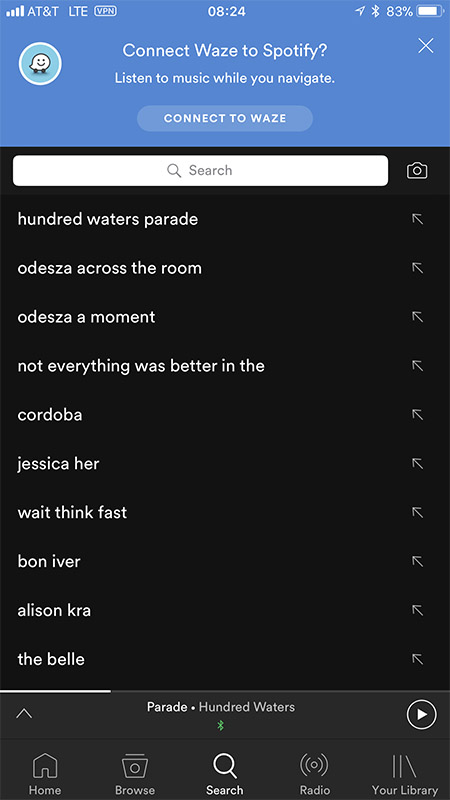 A spotify subscriber, I'm not pleased to see such advertising techniques that detract from a paid experience.
Related: "When Data is Dangerous" by Bob Hoffman.
P.S. My inquiries included a somewhat surprising conversation regarding passive microphone listening on android devices.
1. Allo sends the wrong message about encryption. EFF.
3. The "Big Ten" isn't. It's fourteen.
4. Traffic Acquisition Cost links
5. John Gapper @FT.