A non descript card arrived via US Post recently.
I must admit that, upon opening said card, I was surprised to find that an Alfa Romeo SUV "Stelvio" beckoned.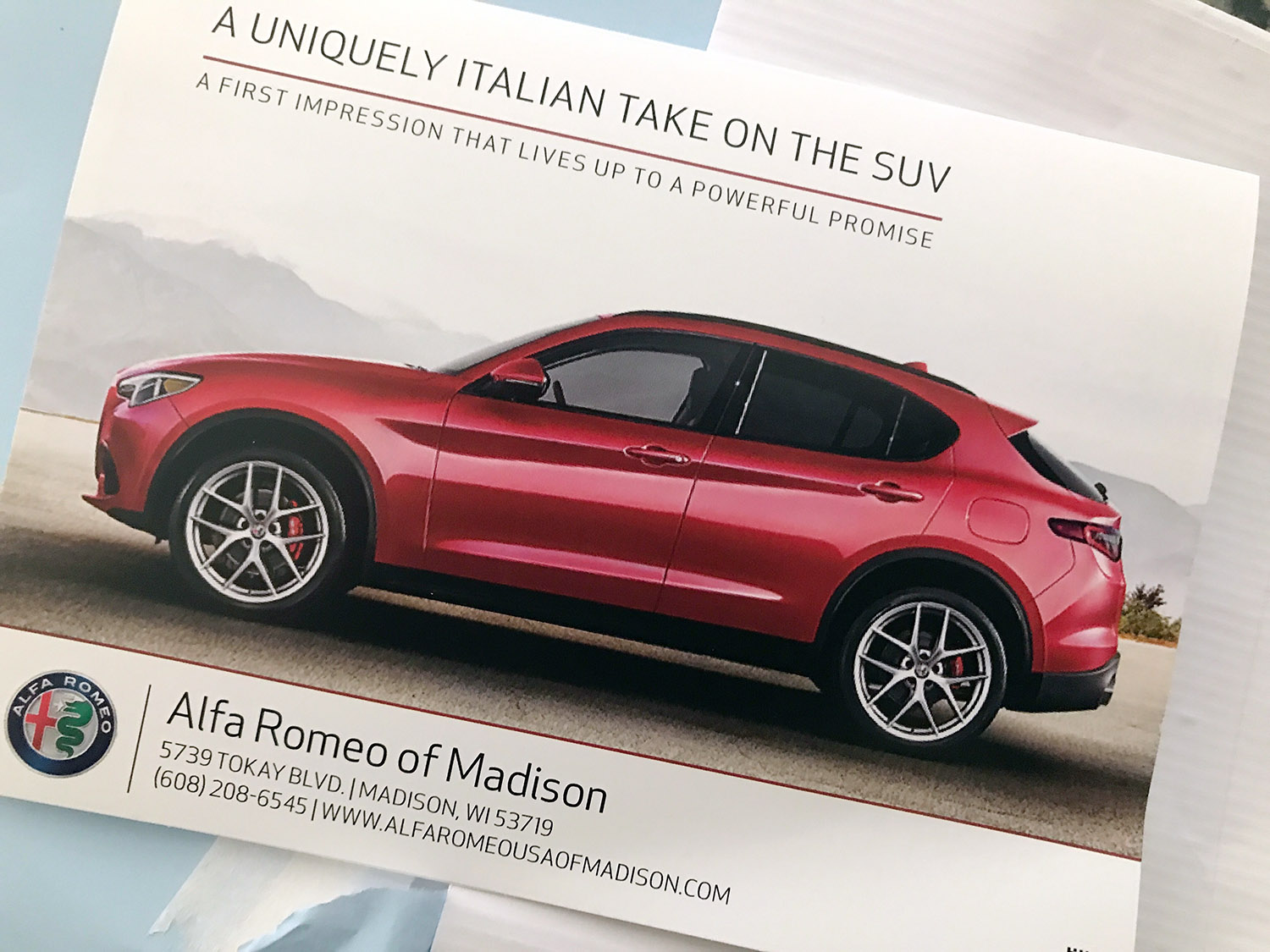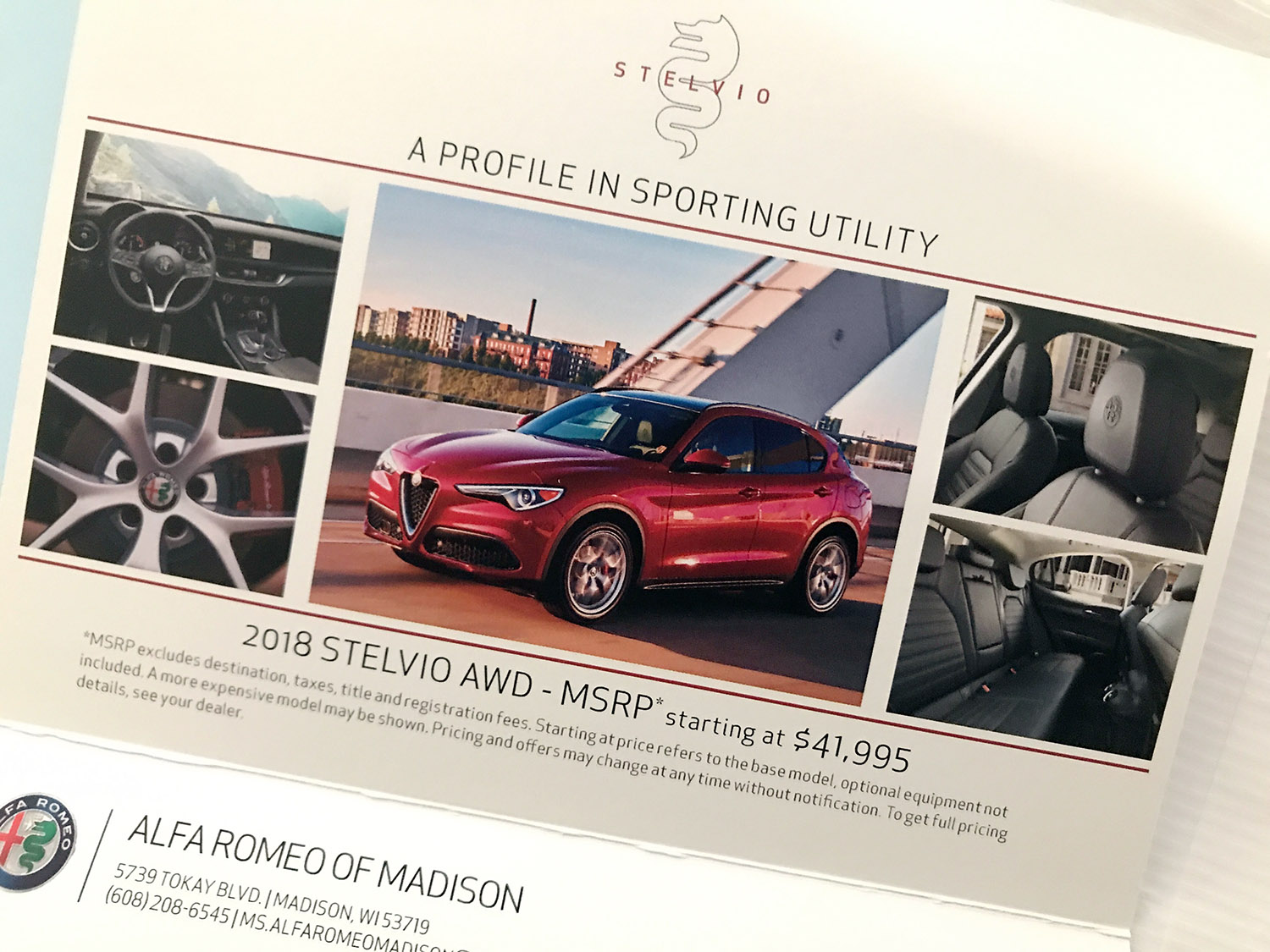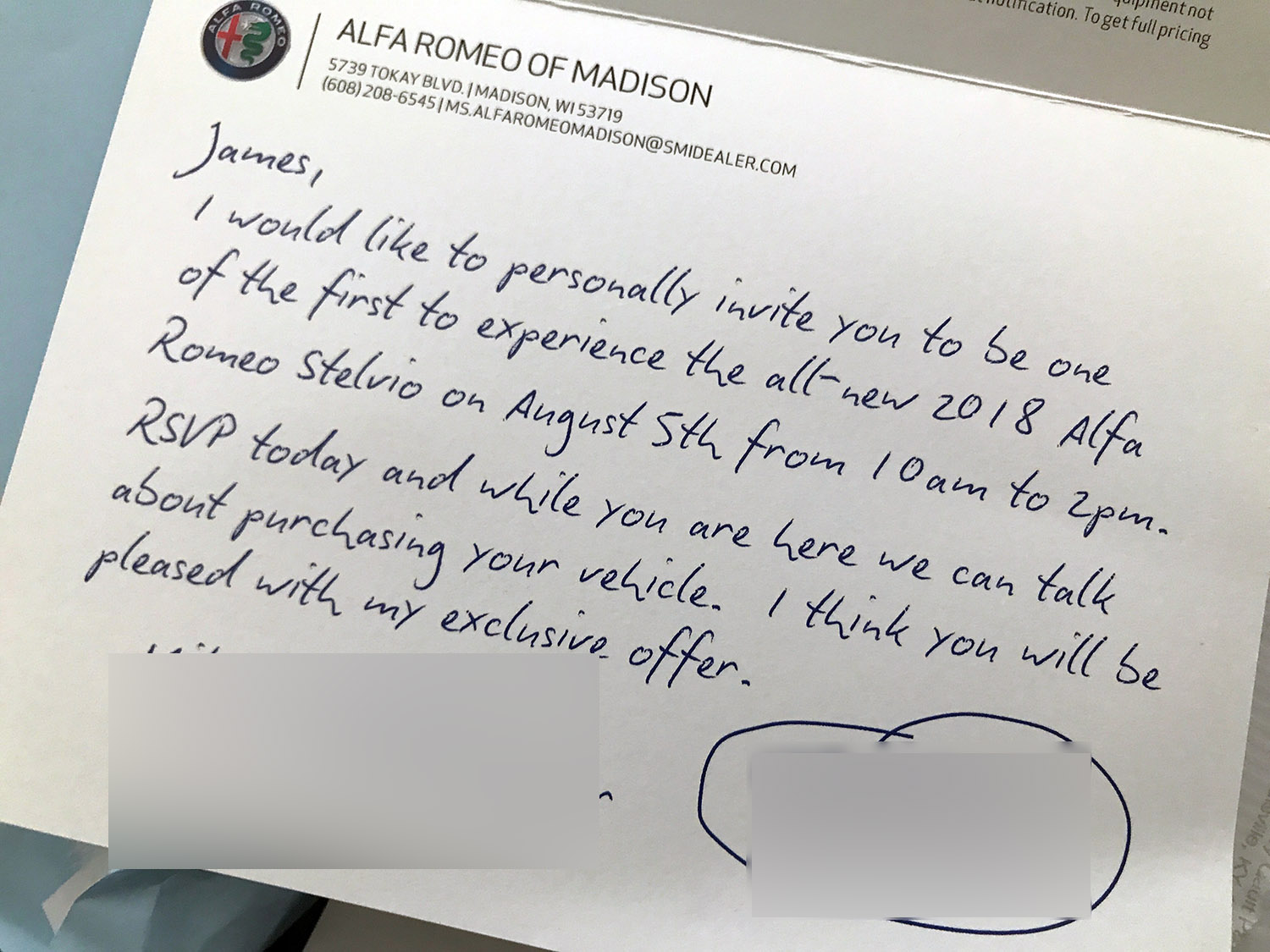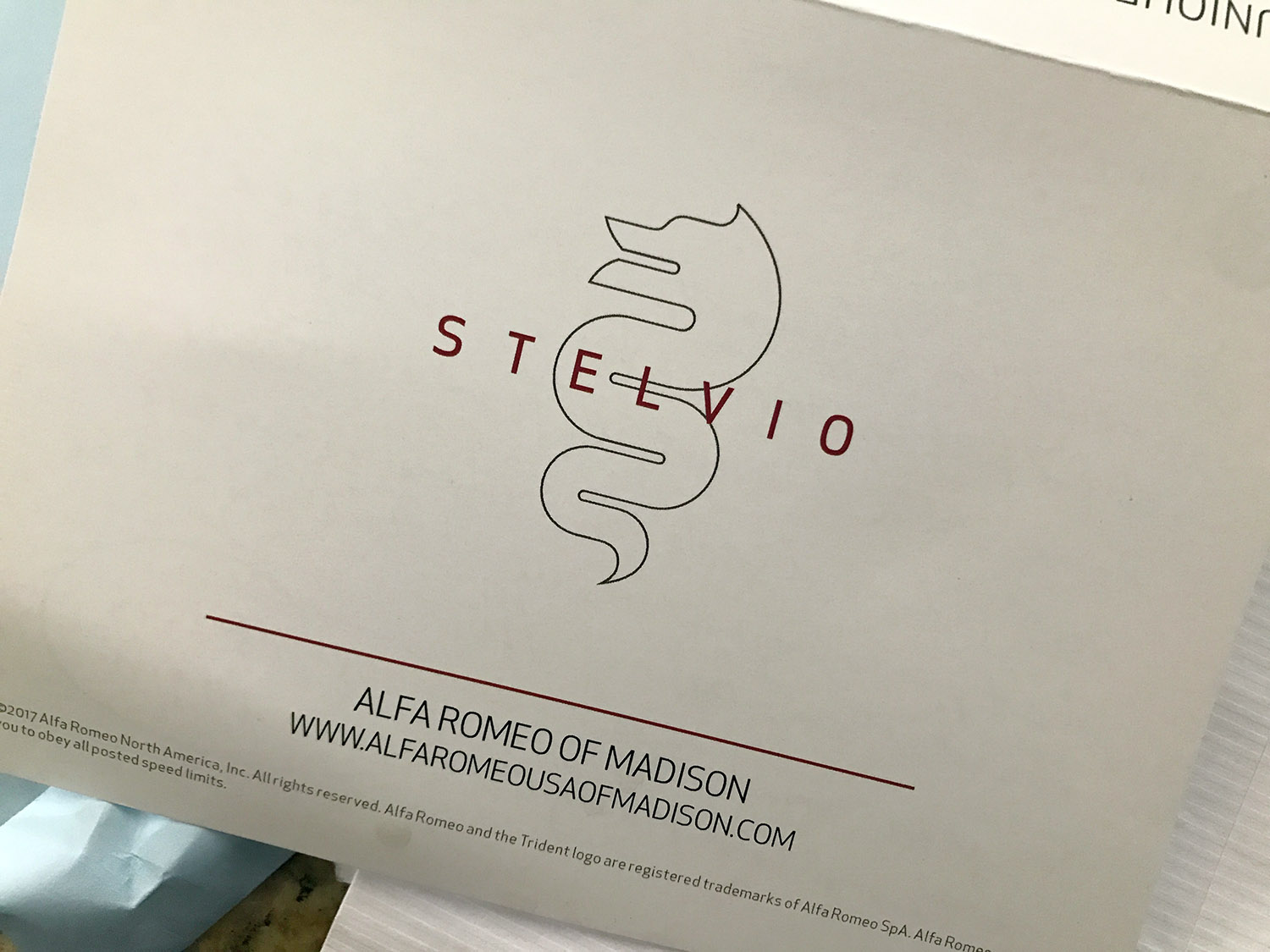 Another Alfa sighting, earlier this year.
Rather curious targeting.
A few other recent auto images: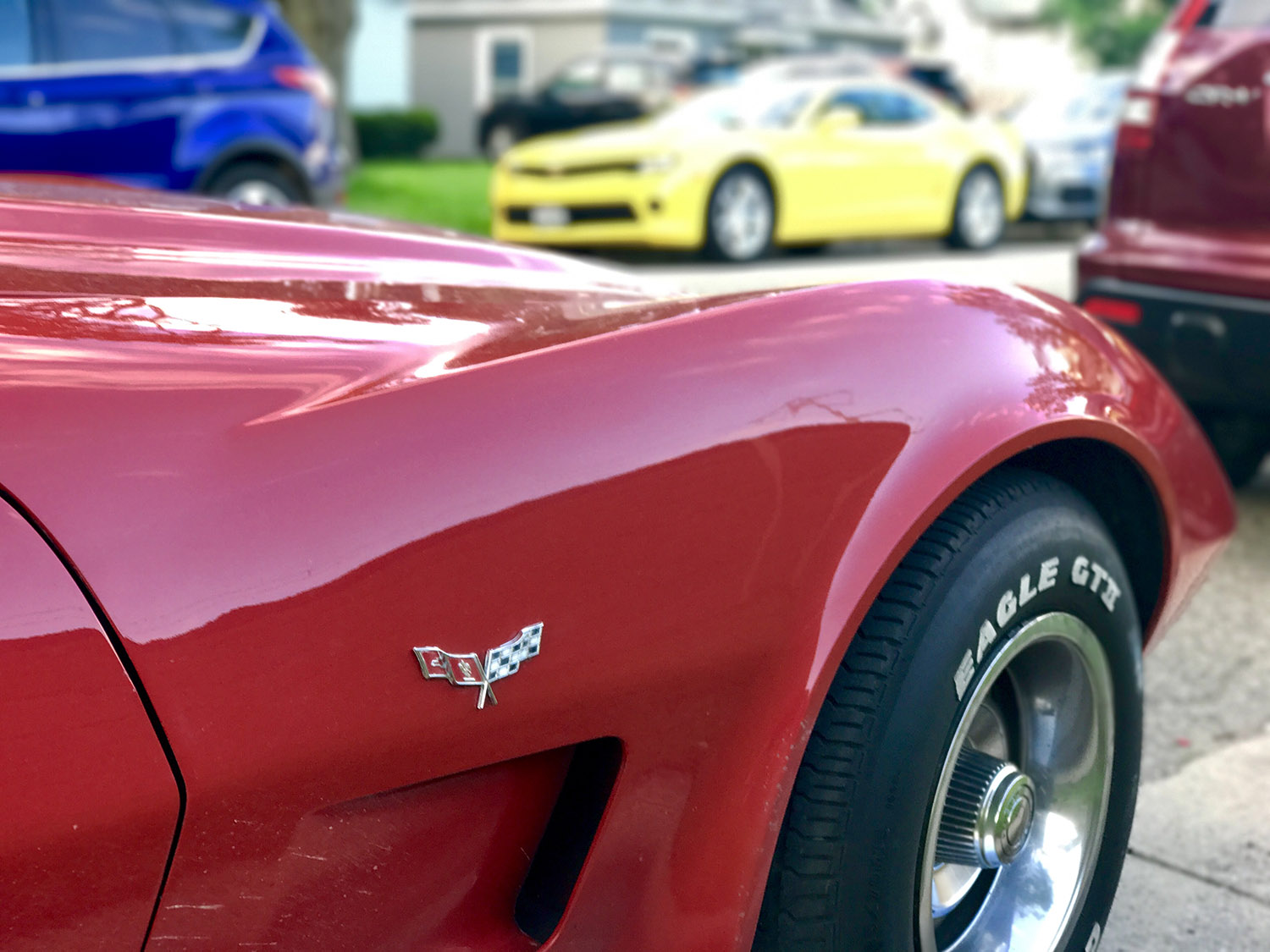 I parked next to a rather rare Maserati SUV in California (of course), recently.