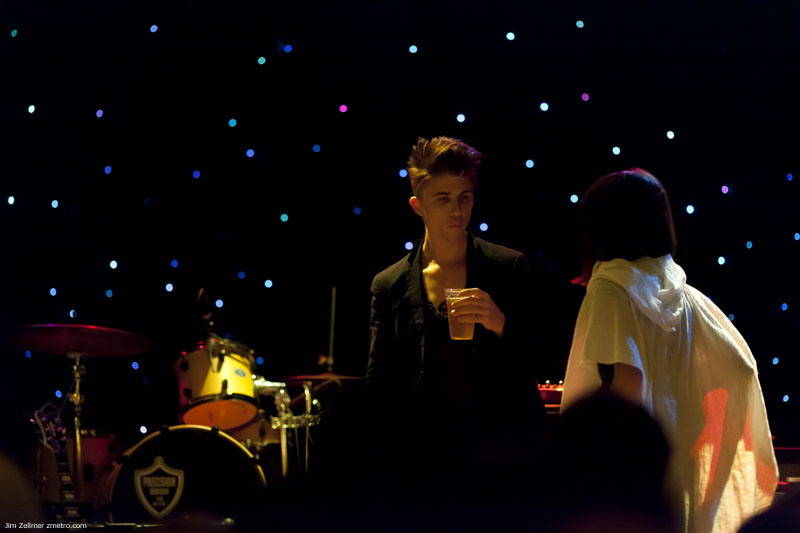 Certain voices take up residence in my brain. Lykke Li is one. Tracey Thorn another. And, Karla Bonoff.
Listening to KCRW's stream recently, a familiar voice wafted through my office. Again, and again. That voice. Who?
Ah, KCRW's playlist, that'll do it. School of Seven Bells. 2010 The Majestic Theater. The photo above.
"Open your eyes…" [1]
A beautiful voice.
I wondered what had become of them. Their tale was more than I expected. Benjamin Curtis [2], holding a beer in the photo, passed away in late 2013, age 35.
Could it really have been five years?
I found this voice to be a poignant reminder of other friends suffering with health issues. Our "time of grace" on earth passes quickly.
[1] Open Your Eyes Track.