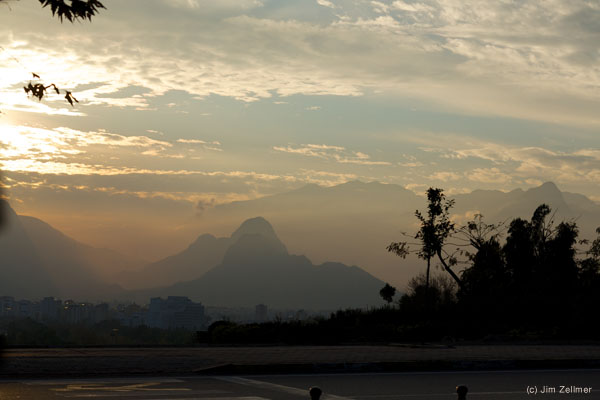 "My Cup Runneth Over" – Psalm 23:5
"What should I do? What did you do? How do I know? Stay or go?"
Questions arrive from time to time. One after another in short order. Inevitably, I reflect on the gifts of my journey.
How did I get here?
Riding around in my Grandfather's car (1957 Chevy) mowing lawns lead to working with my dad selling tractors in high school and college, which begat a lifelong mentor relationship which further begat numerous business and personal opportunities.
A flight from Chihuahua to Juarez while a student leads to a kind ride across the border from two corporate types.
A chance meeting at a ski show swerves into an introduction to my future wife.
A sermon, perhaps given ten years ago has long stayed in my mind: "Worry is rust on the saw blade of life". The words were based on Matthew 6:25-34 which begins:

"Therefore I tell you, do not worry about your life, what you will eat or drink; or about your body, what you will wear. Is not life more than food, and the body more than clothes? 26 Look at the birds of the air; they do not sow or reap or store away in barns, and yet your heavenly Father feeds them. Are you not much more valuable than they? 27 Can any one of you by worrying add a single hour to your life[a]?"
Teachers, professors and mentors that went the extra mile.
A chance conversation at the gym leads to a friend in Istanbul.
My parents taught me to be opportunistic and persistent. Indeed. My cup runs over. So thankful. They also taught me that the Lord giveth and taketh away.
My answer to these questions: trust in God. Take advantage of the many opportunities that arise. Work hard.