A tennis Dad and occasional recreational player, I enjoy watching a few pro tour matches. The French Open beckoned Saturday morning so I tapped the "WatchESPN" iOS app, tapped "Tennis" and….. saw no live events until Monday!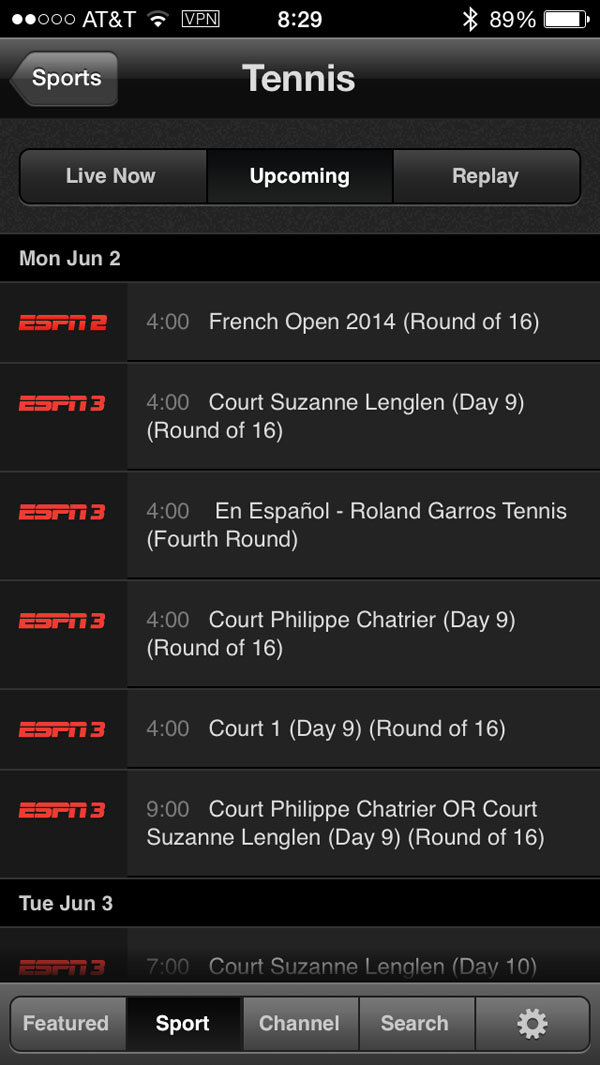 Strange.
I knew the French Open was underway, + 7 hours from my Madison home.
So began a quick survey of sports television rights spaghetti, one that included four apps!
I set my "virtual location" to Espoo, Finland using F-Secure's "Freedome" VPN app. I then installed the French Open app seeking a live court by court video stream. Alas, I was unsuccessful. Perhaps the secret is buried deep in the app, but I failed to find it.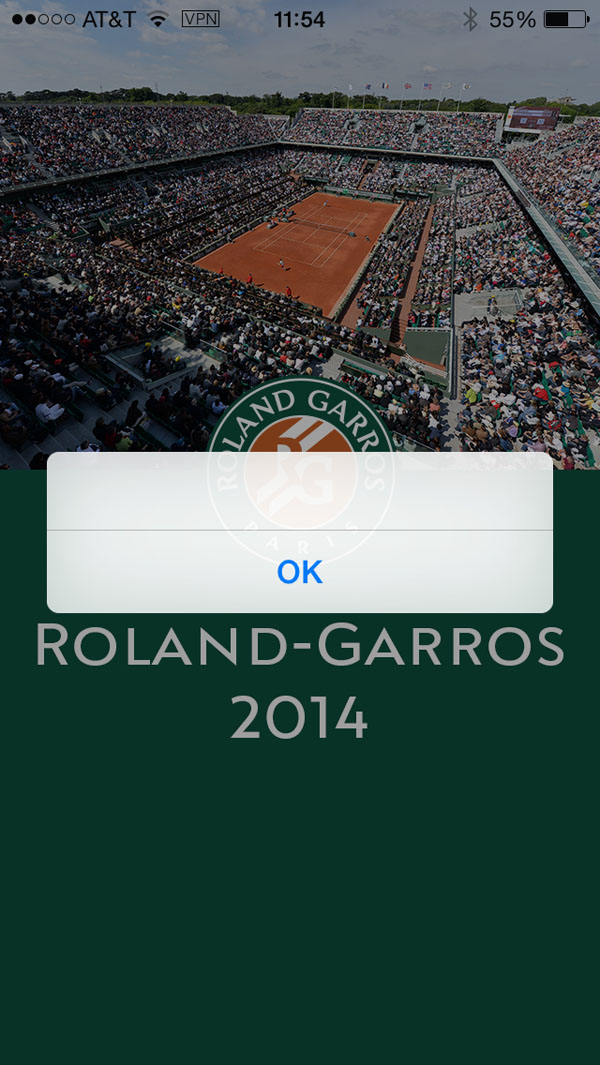 I searched online a bit to see if there were other apps streaming the event, but, after a few minutes gave up and moved on.
A "major" tv network must have acquired certain rights to the French Open, and indeed, in the States, NBC (parent, GE) is it.
I installed the NBC Sports app and found that a live stream + commercials was available from 11:00a.m. CDT to 2:00p.m. CDT. (The Murray – Kohlschreiber match went late and continued the next day). NBC's sportscasters cut to hockey several times and later apologized that they would stay with tennis and go to a College Rugby contest when the Murray – Kohlschreiber match was complete that evening (afternoon).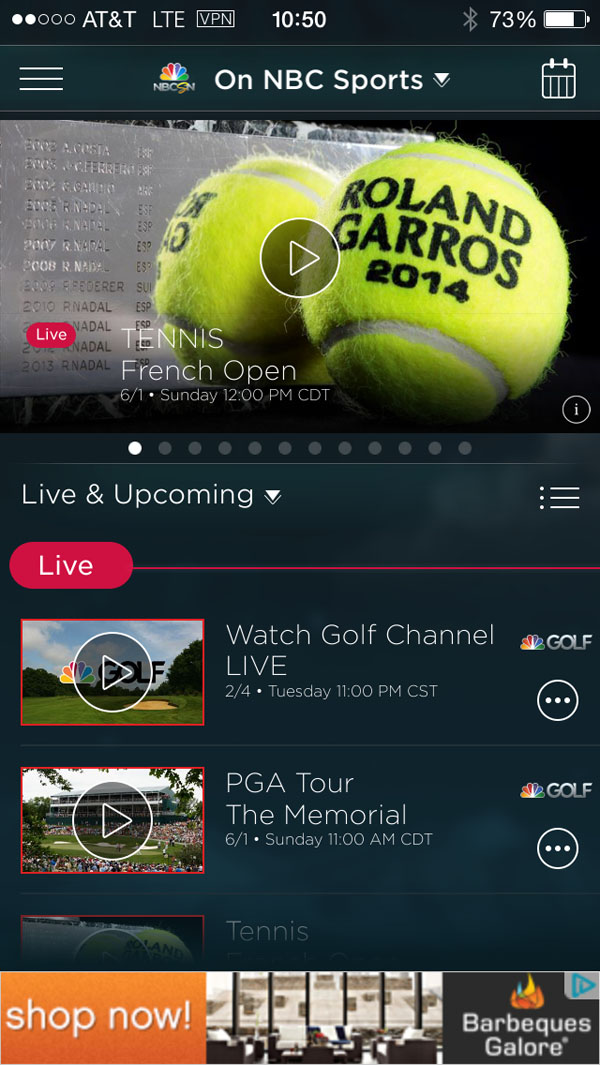 The NBC Sports App mirrored broadcast TV's schedule….. Astonishingly, the tennis fan who wished to see other matches, mostly earlier in the day, could not view any events beyond those available on broadcast tv. In fact, they did not exist within NBC's app.
My last resort: the Tennis Television App. I tried it last year and learned that the world stands still. The Tennis Television app streams a portion of certain events ($59.99 in app purchase) while "WatchESPN" offers others. Both are pre-empted by "major" networks acquiring what appear to be exclusive rights for certain matches and/or time windows.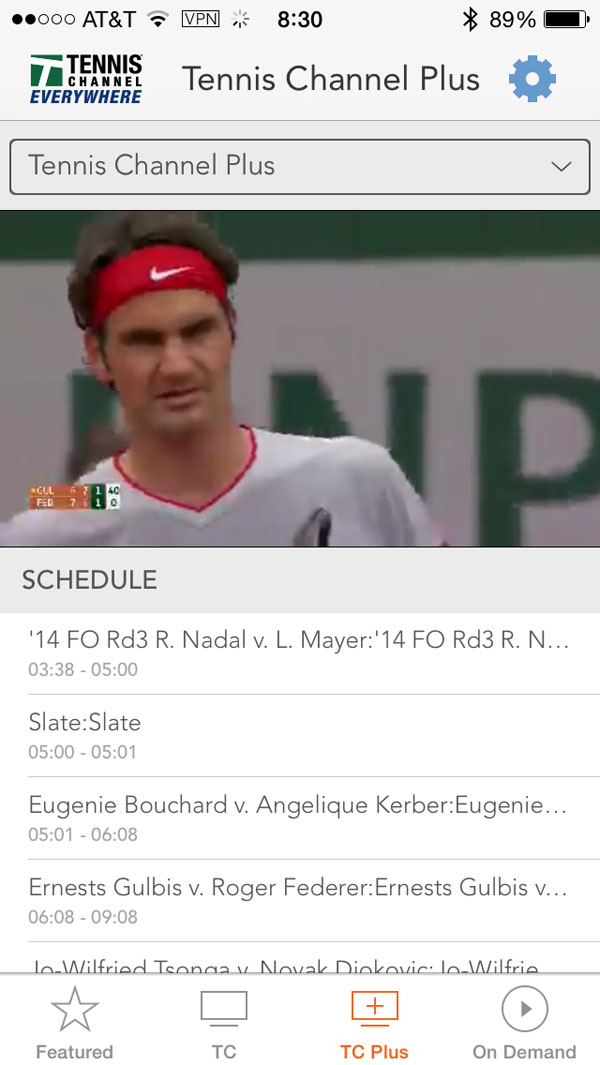 This user experience pain reveals both an opportunity and a major challenge for anyone trying to improve the tv experience. Byzantine rights and an obvious thick legacy infrastructure make change rare. Further, the WatchESPN app is "sandboxed", that is it requires users to "authenticate" via their cable provider.
Oh, the humanity.
I've wondered how Steve Jobs passing might affect Apple's ability to cut deals for its TV initiative. His reality distortion field was a well known asset when schmoozing others from Ross Perot to music industry players. *
My Saturday French Open app odyssey informs us that big opportunities remain, but much difficult deal making lies ahead. Might Apple's new players be up to the challenge?
* I remain somewhat surprised that Apple has been unable to cut an interesting deal with Disney for ESPN. Jobs' estate is a significant shareholder via the sale of Pixar to Walt's Company in 2006.