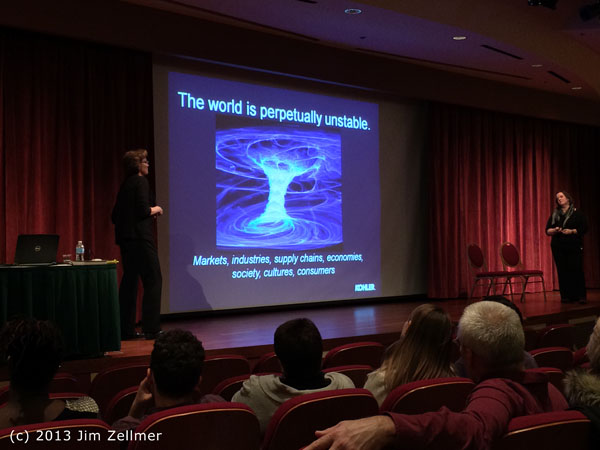 Mary Reid, Kohler's VP Industrial Design gave a worthwhile presentation on "Design Thinking" this evening at Monona Terrace.
This image was taken with my iPhone 5s in relatively low light. Rather impressive.
Mary's presentation included a brief discussion on technology & plumbing, including wifi and bluetooth equipped toilets along with a shower head that includes a bluetooth speaker.
Somewhat related: Consumer DSLRs "dead in 5 years" and my comments on the rapidly expanding world of iPhone photography.