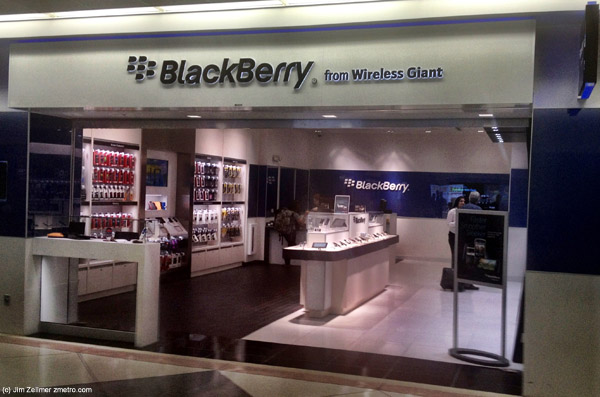 I snapped this photo in Charlotte while quickly changing planes recently. Its presence caused me to do an about face as I had not previously seen a Blackberry branded retail store – nor did I ever expect to encounter such a place.

RIM was once a high flyer, but, via this informative Horace Dediu chart, has been unable to address the iPhone led smartphone disruption.

Black Swan Theory.
Brian S. Hall has been following the Smartphone wars for some time.