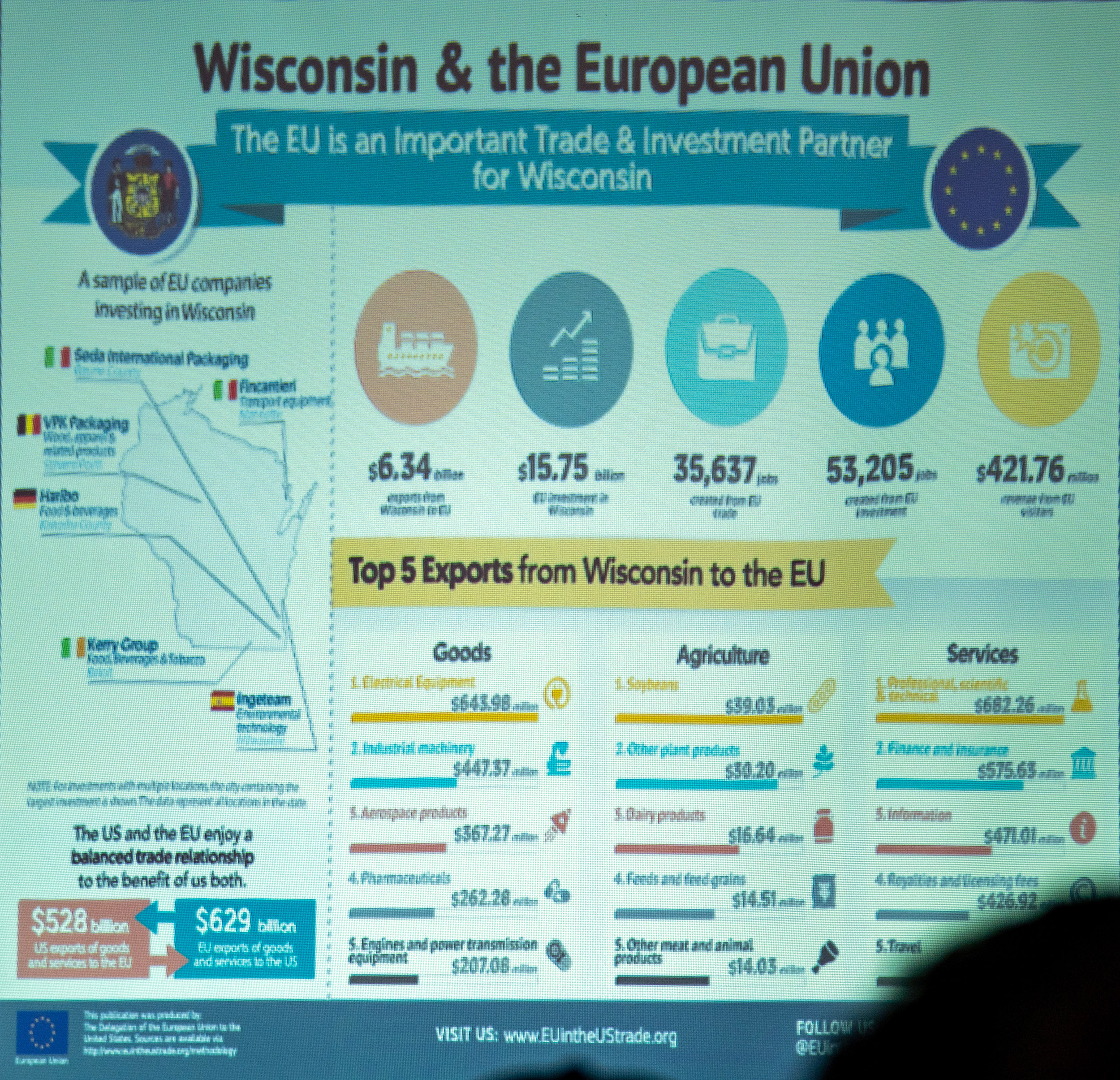 European Union Ambassador to the US Stavros Lambrinidis [1], extolled the virtues of cross Atlantic relations and mutual interests in a 17 February 2020 Madison appearance at the Pyle Center.
I found his reference to "culture within our containers" – that is labor, social and product practices – to be interesting. The Ambassador's talk touched on Europe's birthrate problem, cultural differences in the agriculture space and aircraft subsidies.
Finally, Mr. Lambrinidis presence in Wisconsin illustrates current efforts to influence policy at the state level.
Listen via this usable, but not great mp3 file.