A brief clip from Jeff Mayer's introductory Q & A with Senate Candidate Ron Johnson. from Jim Zellmer on Vimeo.Johnson faces Dave Westlake in the September Republican primary. The winner will take on 18 year incumbent Democrat Senator Russ Feingold....
I've appreciated a number of Russ's votes, but found his recent vote to kill the Washington, DC voucher program unpalatable. No K-12 program is perfect, but given the very challenging District K-12 climate, it is difficult to see the status...
Dear [ ]: I hope this message finds you well.

I am writing to express my great concern over this information. Please investigate and determine if it is true.

DoD Officials Vow Secrecy on Budget

http://federaltimes.com/index.php?S=3957786

If so, this is very disappointing and wrong.

I also would like you to investigate the amount of private jet use by elected officials (both government aircraft and those provided by campaigns and lobbyists). Dilbert has it right:

http://www.dilbert.com/strips/comic/2009-02-25/

Website and contact information: Tammy Baldwin, Russ Feingold and Herb Kohl.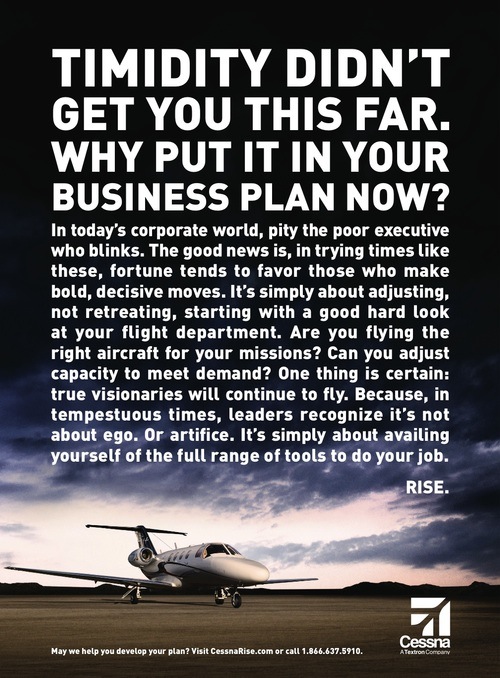 Our political class often avail themselves of private jets. There has been an effort to change the reimbursement requirements for Congressional use of private jets (pay the equivalent "First Class fare, rather than the full cost of the flight).
Thank you for contacting me to share your thoughts on the administration's proposal to purchase up to $700 billion of bad mortgage debt. I very much appreciated hearing from you. I opposed the bailout plan passed by Congress, because though well intentioned, and certainly much improved over the administration's original proposal, it remained deeply flawed. It failed to offset the cost of the plan, leaving taxpayers to bear the burden of serious lapses of judgment by private financial institutions, their regulators, and the enablers in Washington who paved the way for this catastrophe by removing the safeguards that had protected consumers and the economy since the great depression. Second, this bill did not include meaningful provisions to help families facing foreclosure. This is more than just a matter of fairness - the housing crisis is the root cause of the credit market collapse, and unless we address it, any rescue package is far less likely to work. Finally, the measure failed to address the deeply flawed regulatory structure that paved the way for this crisis. Taxpayers deserve a plan that puts their concerns ahead of those who got us into this mess. Again, thank you for contacting me. Please feel free to do so again in the future.
Much
more on the splurge, here
.
My email to Wisconsin Senators Russ Feingold and Herb Kohl. I also sent this to Congresswoman Tammy Baldwin: Dear Senator Feingold: I am writing to express my opposition to the proposed $700,000,000,000 toxic debt instrument bailout. I believe it is wrong for us to continue the practice of spending beyond our means and simply passing more debt to our children and grandchildren. It is also wrong to stoke the fires of inflation. If you believe these funds are necessary, then I suggest the following:
Mandatory across the board spending cuts that pay for at least 50% of this initiative. They must be across the board.
A slight change in tax policy so that every American pays some taxes. The annual base tax cost should follow spending changes. Choose a small number. Think of this as a "co-pay". We have a real problem with the perception that federal (and state) dollars somehow fall out of the sky.
You might be able to insert the beginning of a consumption tax. I would be in favor of such a tax on luxury vehicles, large boats and private aircraft over $1M.
Restore the estate tax rate to early 1990's levels.
Gas tax. Add a provision to raise the gas tax annually. We need to do this for economic and national security reasons.
In other words, if necessary, support the initiative, but not on the backs of our children and grandchildren. Best wishes, Jim Related:
via email, in response to my message:
Dear Mr. Zellmer, Thank you for contacting me to share you concerns about the Farm Bill. I appreciate hearing from you. While I was disappointed by the lack of reform to the commodity programs in the Farm Bill, significant improvements were made in other areas of the bill to assist small and medium farmers. As you may know, the House approved the final version of the Farm Bill on May 14, 2008, by a vote of 318-106. The Senate passed it the following day by a vote of 85-15. The President vetoed the Farm Bill on May 21, 2008. The House voted to override the veto the same day, and the Senate the next day. I was pleased to support both the Farm Bill itself and the motion to override the President's veto. The bill became law on May 22, 2008, although an enrollment error meant that the Trade and Food Aid Title was not included. The House and Senate have passed a new version of the bill to correct the error. For instance, the bill restores the payment rate for the Milk Income Loss Contract (MILC) program and, for the first time, factors in the cost of production for farmers. MILC is vital for Wisconsin's dairy farmers, and is an extremely responsible program as it kicks in when times are tough and covers only a certain amount of milk. Thus, it targets small and medium farms rather than subsidizing the expansion of large farms. The bill also makes significant improvements to nutrition programs, including Food Stamps and the Emergency Food Assistance Program, totaling more than $10 billion over the five-year life of the bill and accounting for about three-quarters of total spending in the bill. Other positive provisions of the Farm Bill include a new livestock title, which contains important competition provisions and over $4 billion for agriculture conservation programs. The bill also provides more funding for smaller-scale programs such as the Community Food Program, Value-Added Producer Grants, and the Beginning Farmer and Rancher Program. I was also able to have several amendments accepted to the bill on a range of issues important to Wisconsin farmers. I was particularly pleased to have an amendment accepted to strengthen the office for small farmers at USDA. I share the disappointment I have heard from some Wisconsinites that the reforms in the Farm Bill don't go far enough. I supported a number of amendments to reform the bill when the Senate considered it in December 2007, including an amendment offered by Senators Byron Dorgan (ND) and Chuck Grassley (R-IA) to cap subsidy payments to the largest producers. I also filed an amendment with Senator Robert Menendez (D-NJ) to trim direct payments. In addition, I supported and cosponsored an amendment offered by Senators Sherrod Brown (D-OH) and John Sununu (R-NH) to trim government subsidies to crop insurance companies, and voted in favor of an amendment offered by Senator Amy Klobuchar (D-MN) that would have prohibited farm support payments to wealthy individuals. I was disappointed that these amendments failed. The final bill does reform the commodity support programs by modestly trimming direct payments and reducing the adjusted gross income eligibility cap, but more reforms are needed. To read my full statement on the bill, please visit here. While we may not always agree, I look forward to hearing from you in the future.
Speaking of our politicians, Bruce Murphy notes
some special interest assistance from Senator Kohl
and link to
this New York Times article
:
Senator Herb Kohl, Democrat of Wisconsin, persuaded the Appropriations Committee and the full Senate to accept legislative language benefiting Aurora BayCare Medical Center in Green Bay. The hospital's lobbyists include Theodore H. Bornstein, a former chief of staff for Mr. Kohl, and Bill Broydrick, whose Web site quotes a description of him as "the state's No. 1 super lobbyist." The Kohl provision would allow the Green Bay hospital to expand by building a new cardiac catheterization laboratory. The issue often puts lawmakers in the awkward position of having to choose between doctors and hospitals. Critics say that when doctors have a financial stake in a hospital, they have an incentive to send patients there because they not only receive professional fees for their services, but also can share in hospital profits and see the value of their investment increase. Such arrangements can lead to greater use of hospital services and higher costs for Medicare and other insurers, say the critics, including many in Congress.
My email to Senator Kohl:
Dear Senator Kohl: I hope this message finds you well. I am writing to express my disappointment at your support for the "Aurora BayCare Medical Center in Green Bay" carve out in what I believe to be upcoming health care legislation. http://www.nytimes.com/2008/06/08/washington/08hospital.html Such narrow special interest treatment is at odds with your "Nobody's Senator but Yours" mantra. These carve outs simply increase costs for middle America. I am disappointed. Best wishes, Jim Zellmer
I sent this email to Representative Tammy Baldwin along with Senators Russ Feingold and Herb Kohl regarding their support for the pork laden farm bill:
Dear ___________: I am writing to express my disappointment in your vote for the pork laden farm bill. Similar to the support given for a 5% large corporation offshore tax rate a few years ago, this legislation benefits only the rich on the backs of middle class taxpayers. I am surprised and disappointed. Jim Zellmer
Much more on
the farm bill here
. Wisconsin Democrat
Ron Kind, to his credit, voted against the farm bill
:
"Today Congress squandered the best opportunity in decades to reform our wasteful, outdated subsidy system. "We need a Farm Bill, but we need the right kind of farm bill. Let me be clear: This bill is not a reform bill. It is not even the illusion of reform. Continuing to send unlimited subsidies to millionaires is not reform. Creating a new disaster entitlement program is not reform. And setting ourselves up for billions in unaccounted spending is not reform. The president was right to veto it. "As families kick off their summer vacations this weekend facing the highest gas prices ever, skyrocketing food costs, stagnant paychecks and a lagging economy, I urge them to ask their member of Congress how they could justify sending unlimited taxpayer subsidies to agribusinesses and wealthy landowners making up to $2.5 million a year in profit.
Related:
Wisconsin Radio Network notes
that Green Bay Democrat Steve Kagen and Wausau Democrat David Obey also voted for the farm bill. 2007 Farm
Subsidy Database by Congressional District
.
Environmental Working Group. Wisconsin's Ron Kind ranks 37th @ 264,820,105 and Tammy Baldwin ranks 61st @ $140,993,229. Audrey Hoffer takes a useful look at Wisconsin politician's use of earmarks to further redistribute federal income taxes - otherwise known as pork:
Earmark is a dirty word. That's the tacit message of Taxpayers for Common Sense, which describes itself as a progressive nonpartisan budget watchdog. An earmark is a project in their district for which members of Congress designate funds. Earmarks often are awarded without public hearings or other congressional debate over their merits. Congress inserted 12,881 earmarks worth $18.3 billion into this year's spending bills, according to the watchdog group. While some taxpayers and their representatives decry earmarks as boondoggles and wasteful government spending, others defend them as a way to accomplish important objectives while bringing jobs and benefits to their constituents.
Taxpayers for Common Sense
2008 Earmark Database
. Wisconsin political earmark (deficit) spending: Herb Kohl $153,438,700 Russ Feingold: $0 Dave Obey: $102,137,950 Steve Kagen: $24,547,700 Tammy Baldwin: $16,443,500 Tom Petri: $12,999,000 Ron Kind: $11,433,000 Gwen Moore: $7,482,300 Paul Ryan: $5,396,000 Jim Sensenbrenner: $932,000 It would be interesting to compare campaign contributions to earmark recipients. Hoffer closes with these quotes:
Steve Ellis, vice president of Taxpayers for Common Sense, said: "It's really easy to isolate an earmark and say it's a good thing, but if we do that, we miss the overall context. It's a zero-sum game. We need to make sure we spend every penny wisely." Obey has his own reservations about the system and said last summer on the "Bill Moyers Journal" television show: "The reason I hate earmarks is because they suck everybody in. They suck them into the idea that we have to be ATM machines for our districts, and so they focus on the tiny portion of most bills that are earmarks instead of focusing on the policy that is represented by the legislation that we produce.
I phoned Senator Kohl's Washington office [(202) 224-5653] regarding his vote against the Dodd/Feingold telco immunity amendment yesterday. The telephone operator said that Senator Kohl supported an amendment that would have the government (we taxpayers) defend the telcos in court and that these cases should be heard in a court where intelligence information could be shared. John McCain voted with Senator Kohl, while Barack Obama voted with Russ Feingold and Hillary Clinton did not vote. David Isenberg has more as does Dave Farber. The Electronic Frontier Foundation posted a summery here.
Montana governor Brian Schweitzer (D) declared independence Friday from federal identification rules and called on governors of 17 other states to join him in forcing a showdown with the federal government which says it will not accept the driver's licenses of rebel states' citizens starting May 11. If that showdown comes to pass, a resident of a non-complying state could not use a driver's license to enter a federal courthouse or a Social Security Administration building nor could he board a plane without undergoing a pat-down search, possibly creating massive backlogs at the nation's airports and almost certainly leading to a flurry of federal lawsuits. States have until May 11 to request extensions to the Real ID rules that were released last Friday. They requires states to make all current identification holders under the age of 50 to apply again with certified birth and marriage certificates. The rules also standardize license formats, require states to interlink their DMV databases and require DMV employee to undergo background checks. Extensions push back the 2008 deadline for compliance as far as out 2014 if states apply and promise to start work on making the necessary changes, which will cost cash-strapped states billions with only a pittance in federal funding to offset the costs.
Both of our Senators:
Russ Feingold and Herb Kohl supported REAL ID
.
Legislative sausage supported by our elected officials only makes these "loopholes" worse. Here's an example that both Russ Feingold and Herb Kohl supported -
a 5.25% offshore earnings tax rate for major corporations
. More
here
. Another
example of special interest legislation
.
The corrosive effects of that trend were detailed in The Times yesterday by Alex Berenson, who examined the fallout of the Orwellian-named American Jobs Creation Act of 2004. Pitched by tax-axing lawmakers as a way to generate cash for new hiring, it allowed American companies to bring foreign-held profits back to the United States in 2005 at a discount of up to 85 percent off the normal tax rate. Some 100 companies repatriated about $300 billion, avoiding about $90 billion in taxes. But instead of hiring more workers, many of the participating multinationals had mass layoffs, especially drug companies. Pfizer, the world's largest drug company, repatriated $36 billion at the discounted rate, while laying off 8,000 employees in 2006 and announcing layoffs of 10,000 more. Eli Lilly and Schering-Plough also repatriated billions while laying off thousands. Technology companies did the same. Hewlett-Packard, for example, repatriated $14.5 billion in 2005 and laid off 14,500 workers. In some instances, the corporate tax savings were more than enough to cover the severance costs and other expenses of the layoffs.
Our good Senators, Russ Feingold and Herb Kohl
supported this massive giveaway.
Rentier
A friend recently remarked over lunch that the Bush Administration was decidedly pro-busines. I quickly corrected him by pointing out the the Administration is pro "BIG" business. There's a difference. Case in point - Microsoft's political power within the Bush...
Jim Harper:Senator Susan Collins, a Republican of Maine, is the author of the latest effort to sell reluctant states on the REAL ID Act, the 2005 measure which would coerce states into issuing nationally standardized driver's licenses and require them...
Jay Stanley:Idaho opted out of Real ID today, becoming the second state to say "no thanks," along with Maine. And there are a lot of other states moving in the same direction (we have a map that tracks them online...
Kimberley Strassel:The Senate is teeming with courageous souls these days, most of them Republicans who have taken that brave step of following the opinion polls and abandoning their president in a time of war. Meanwhile, one of the few senators...
Legistorm:Tammy Baldwin's Staff - 19Russ Feingold - 56Herb Kohl - 42...
Fascinating, by Dan Morgan, Sarah Cohen and Gilbert Gaul:In the summer of 2003, shopers in Southern California began getting a break on the price of milk. A maverick dairyman named Hein Hettinga started bottling his own milk and selling it...
Wisconsin Senator Russ Feingold addressed the Madison Civics Club yesterday. His speech addressed the Long War. Adam Malecek was there:Feingold said that Africa also presents a number of critical issues related to terrorism, and that it is a growing haven...