Saturday Snow Storm: Music to Shovel.... or a Snowstorm Playlist :)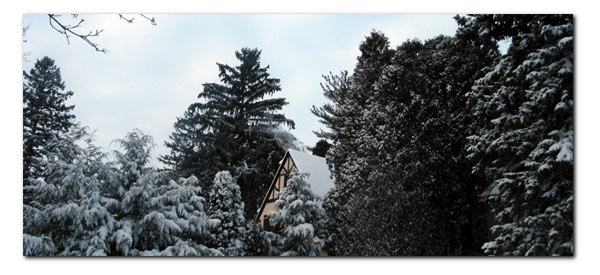 A few selections from the music my
ipod
shuffled to while shoveling earlier today (Madison received about 8" of snow).
Ironically, I received an email this morning from
Tony Novak-Clifford
, host of
Manao Radio's
Sunday Mornings "Sunday Solstice" program as well as Monday & Tuesday morning's "Academy of Errors". Tony's email mentioned a
rainy
Maui Saturday morning.
UPDATE:
Dave
sends a link from Boston, which will
soon
have quite a bit of snow. More Madison Photos: Gala & James Gardner
catch
snowplow stuck in a snowbank. Ann Althouse posts two
early morning photos
.
More later
...
Posted by James Zellmer at January 22, 2005 12:53 PM | Subscribe to this site via RSS:


Posted to Music | Weather