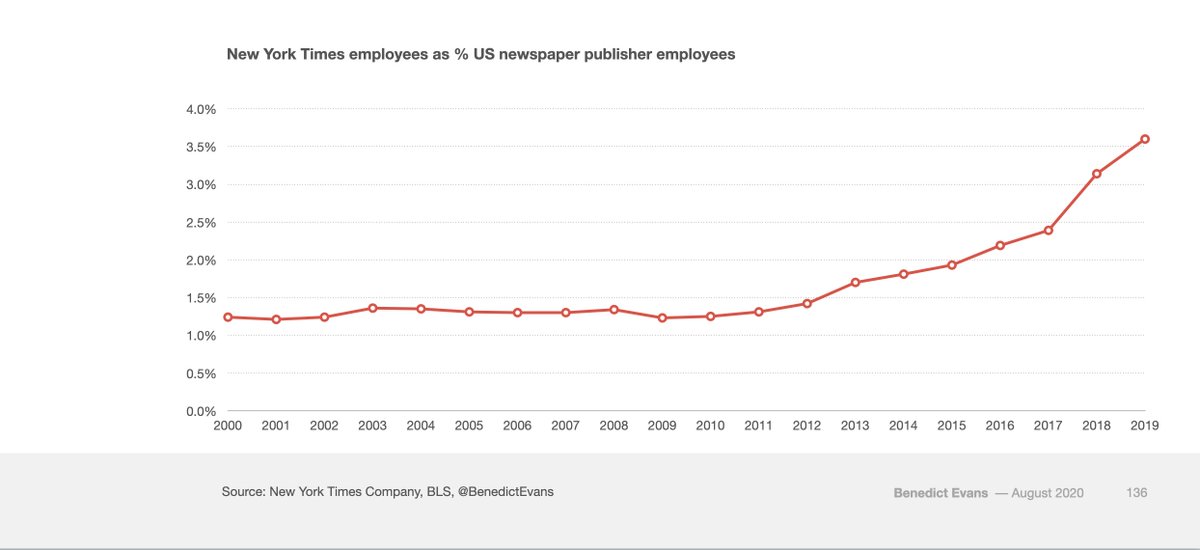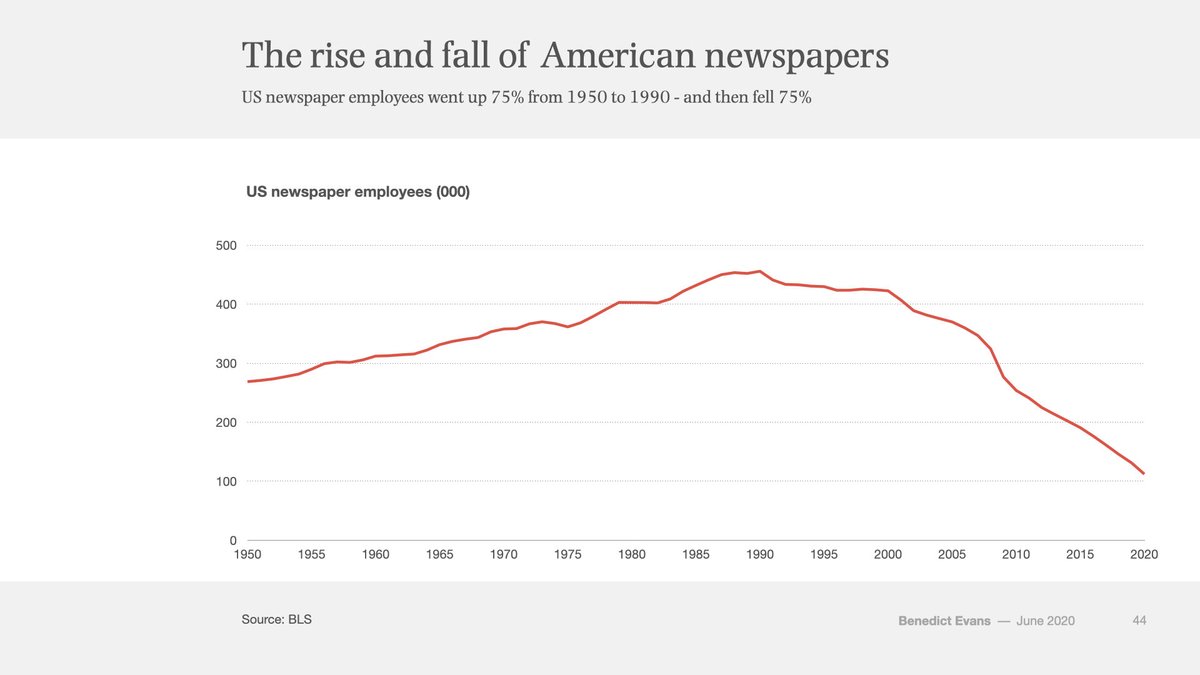 Quick thread on the whole Australia/Facebook/Google standoff.

Frustrating situation with a lot at stake. And fundamentally opaque. There is so much we don't know, leaving space for self-interested assertions on all sides.

But we do know some things. 1/16

— Rasmus Kleis Nielsen (@rasmus_kleis) September 1, 2020
Related: The State of Local Journalism 2020.
Media 2020 Commentary: AOC & Sandmann
Via Ben Evans.