Monthly Archives:
December 2018
I've long practiced retail avoidance, preferring to shop by app, website or phone.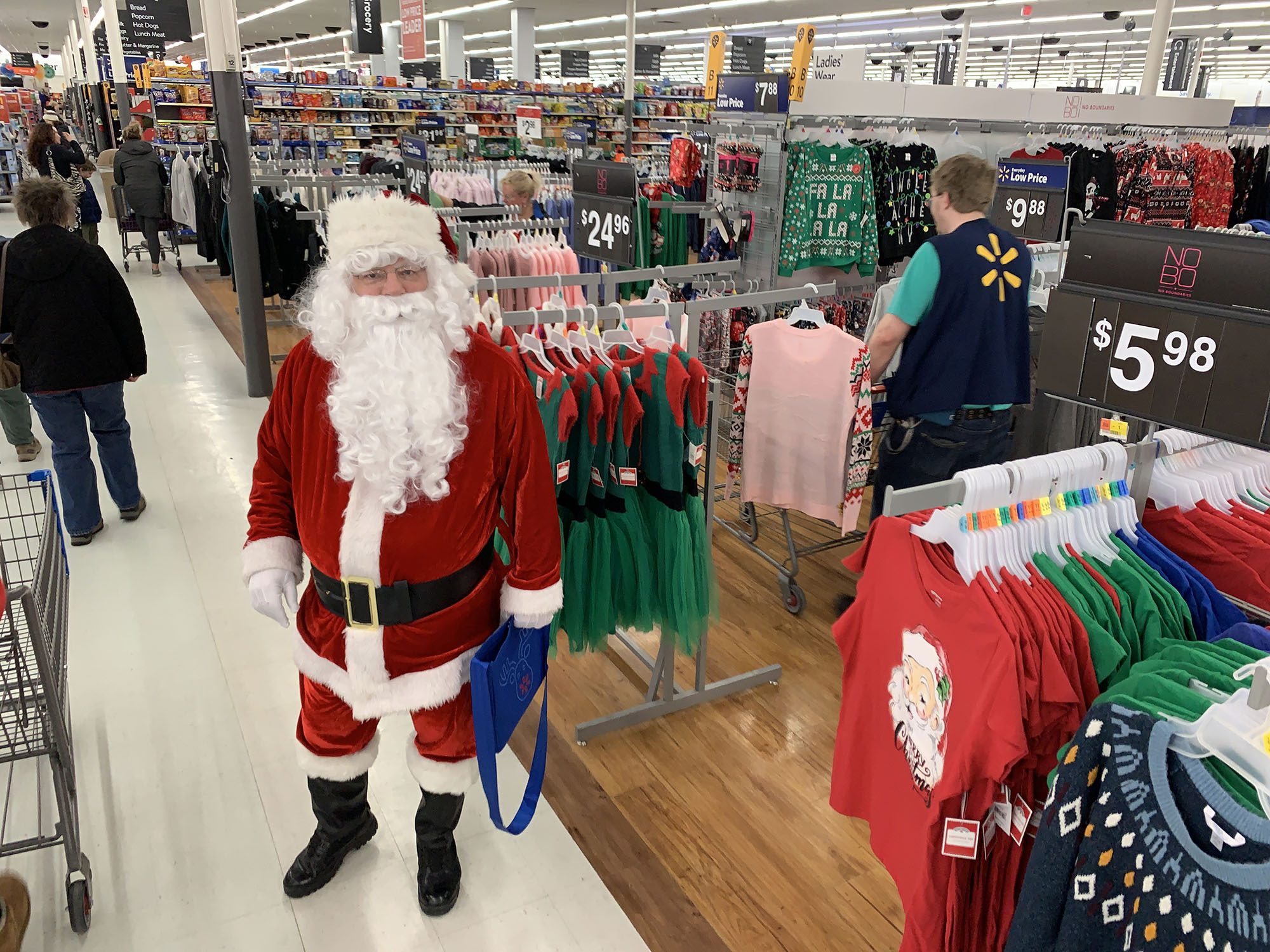 This year – during a time of incredible abundance – offered a few chance encounters with traditional retail destinations, including Macys, Kohls, Wal-Mart, Madison's Orange Tree Imports and nearby Camera Company.
Kohls pleasantly surprised me with a very fast checkout. Someone has thought about the experience, including queue management. That said, the signage and checkout counter aesthetics could be significantly improved. In addition, Apple Pay did not work.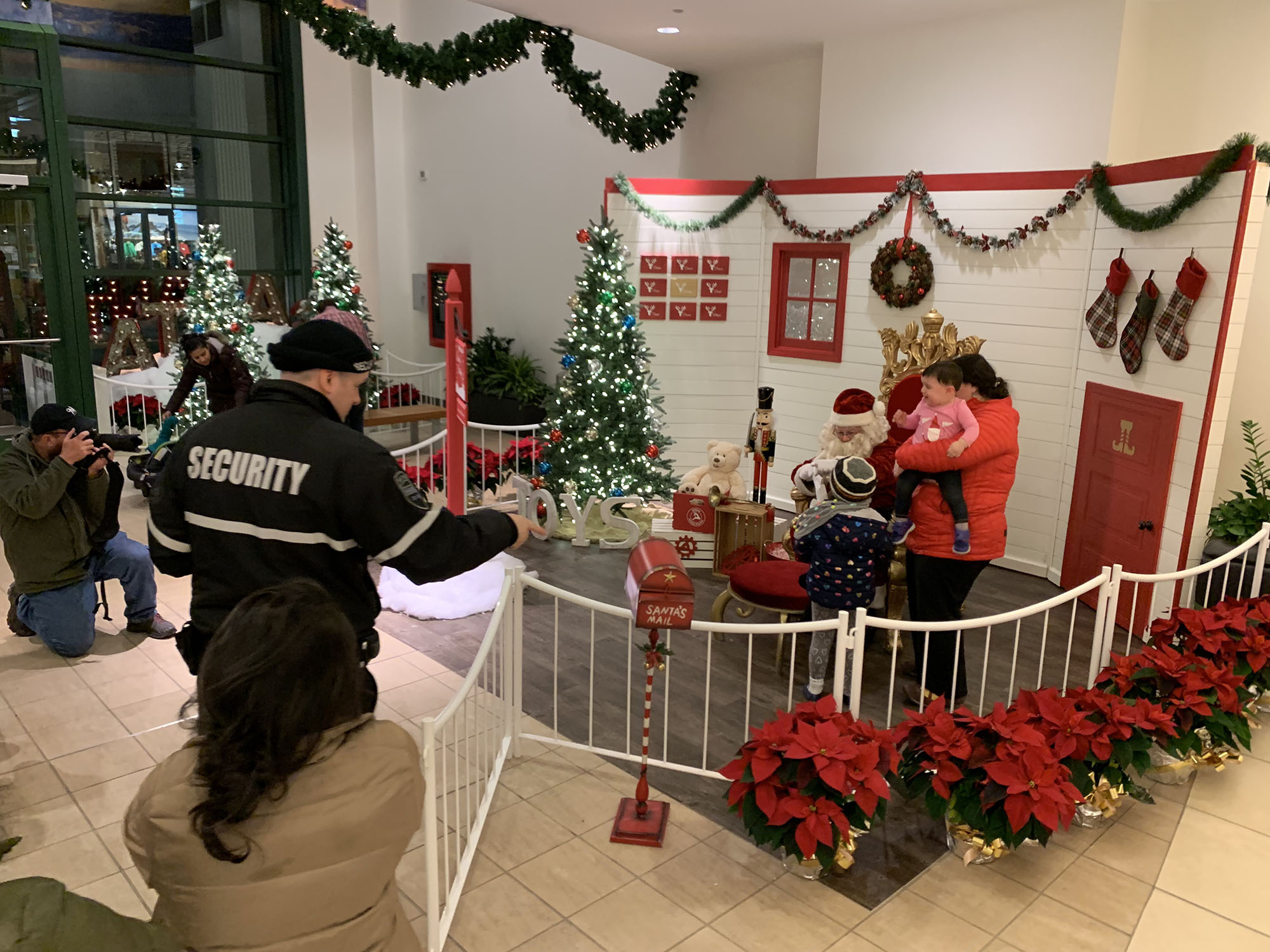 Unlike Kohls, Wal-Mart was not all that busy on a recent Saturday. The checkout experience was reasonably quick, though Apple Pay is verboten, while Wal Mart pay, perhaps languishes.
Orange Tree Imports is always an intriguing stop, featuring interesting products and thoughtful staff.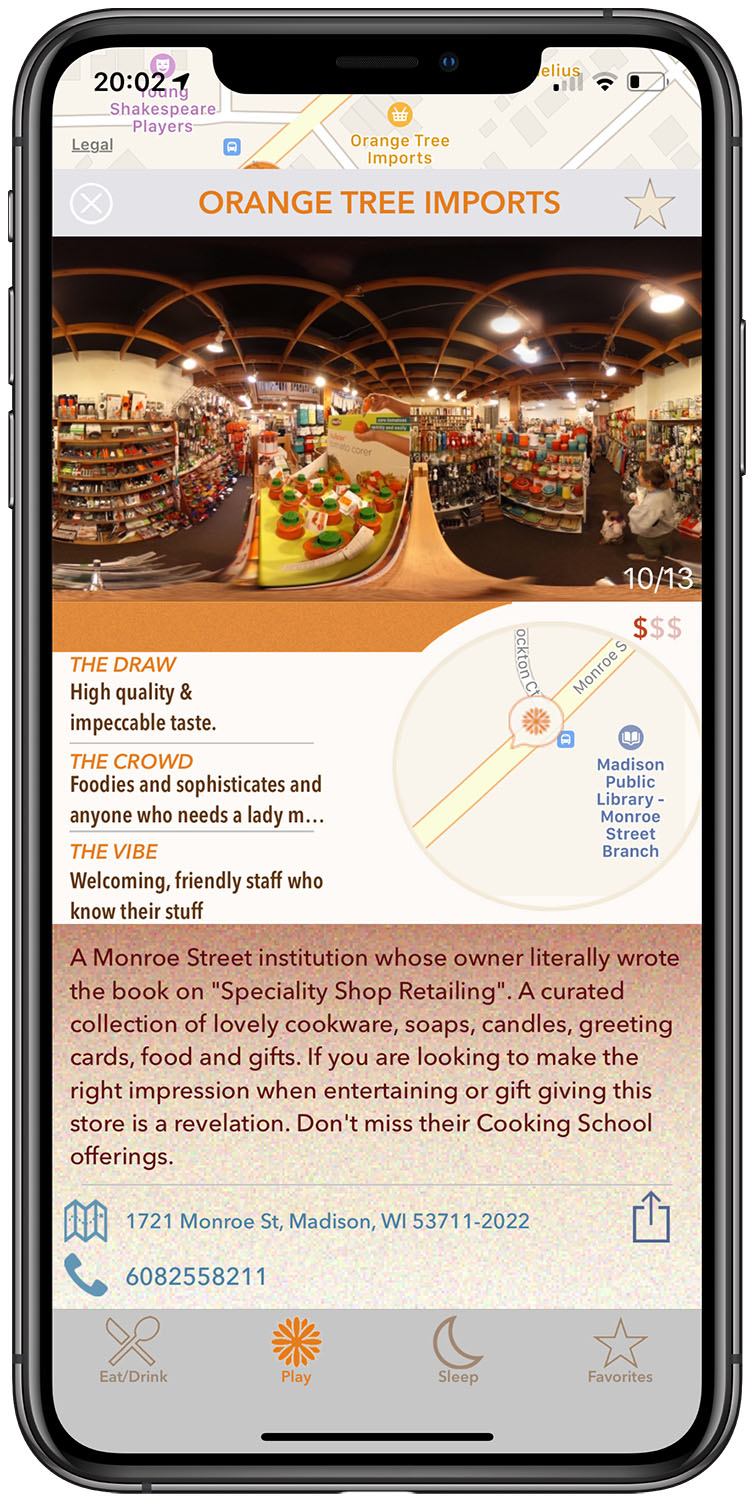 Explore Orange Tree in the amuz app
The Camera Company offers extensive photo and video hardware along with excellent print and friendly support services. Oh, Apple Pay is no problem.
Merry Christmas!
P.S. I remember my grandparents talking about the joy of an orange, at Christmas.
A (relatively) quick visit to Woodmans offered a timely background to Derek Thompson's retail review.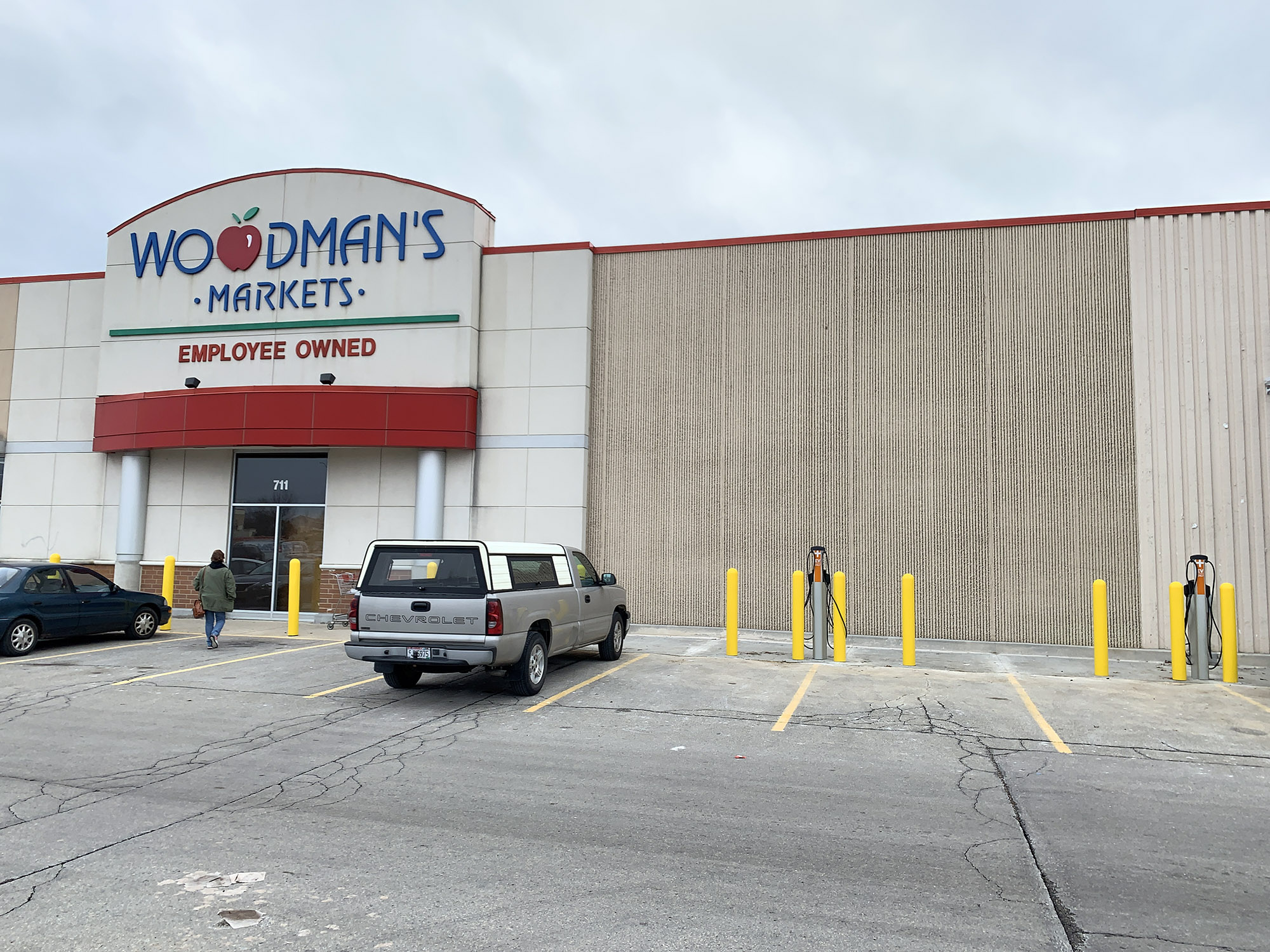 [Note the new charging stations…]
Considering the pricing, inventory and placement of products, particularly in large locales, is a canvas rich with intrigue if not influence.
And, so it was, while attempting a quick trip through Woodmans – I know, a contradiction in terms – that I found the new home of hummus to be informative.
Sabra, 50% owned by Pepsi, now has a very prominent place in a new set of coolers.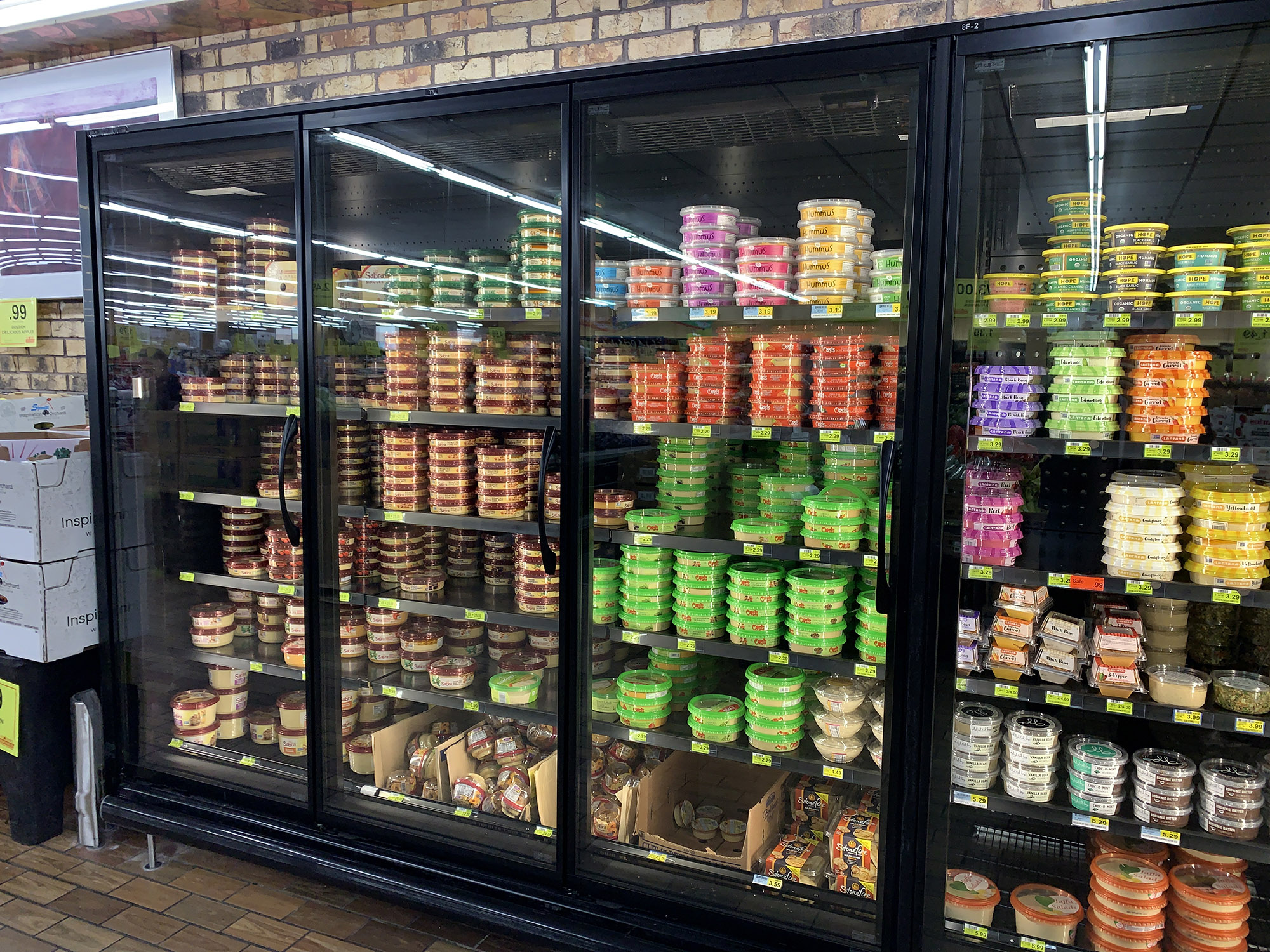 I often purchase local favorite Bunky's hummus. Woodmans has carried this tasty product for a number of years. Yet, the new coolers have made finding Bunky's a not small challenge. Happily, I did, but the inventory appeared to be significantly smaller.
I quickly moved to other parts of the store, seeking Nueskes bacon, among other occasional staples. Curiously, Nueskes is no longer found within Woodmans' sea of bacon. Rather, it somehow migrated to a different row and cooler. A shout out to the Woodmans worker who knew its location.
I continued to dairy, where Weyauwega's sour cream could no longer be found (a bit of cottage cheese was available). Rather, an ample supply of Daisy brand sour cream was displayed.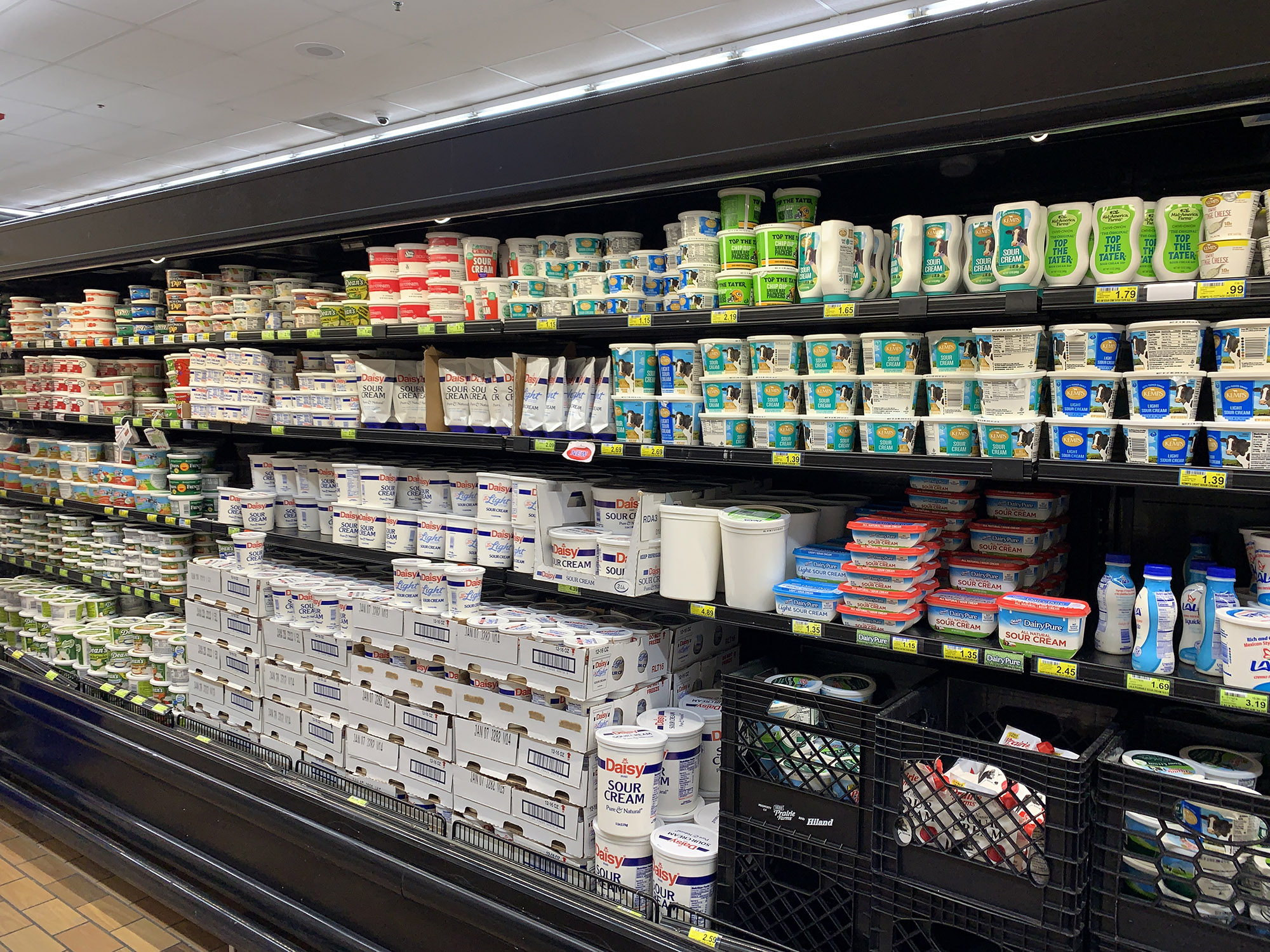 Background:
Placement Fees and "Supermarket Shelves for Sale"
Madison is blessed with a number of grocery stores that feature local and regional brands. The Willy Street Coop and Metcalfe's compliment our often ample farmer's markets.
Observing retail power plays at Woodmans is timely:
"This is a restaurant city, not a food city," said Mitchell Moss, a professor of urban policy and planning at NYU. "It's as if nobody knows or cares about cooking. Young people barely know how to make coffee." Tough words, but fair. The fastest-growing chain in New York City in the past decade was Dunkin' Donuts, with 271 new locations added since 2008. That's one new Dunkin' franchise in the city about every 12 days.*

In this respect, New York City is right in line with national trends. Since around 2012, restaurant spending has surged, especially among the young, rich, educated, and urban. For the richest 20 percent, restaurant spending has grown by twice as much as spending on food prepared at home since 2012. Americans between the age of 25 and 34 now spend about half of their food budget eating out, according to the Consumer Expenditure Survey. That is without precedent in American history. (In 1904, 90 percent of food was consumed at home.)

If the rise of restaurants is obvious in American wallets, it's equally evident on American payrolls. Since 2012, employment at "food service and drinking places" has grown by more than 20 percent, according to the Bureau of Labor Statistics—three times faster than employment in the overall retail sector. Supermarket jobs have barely grown at all in that period.

Restaurants are so critical to the future of retail that neighborhoods visibly suffer if they prove inhospitable to culinary culture. Maybe that explains what the hell is going on with New York's West Village: Local regulators in this historic neighborhood with strict zoning practice strict alcohol abstention. In September 2018 alone, the community board that oversees the West Village denied 20 alcohol licenses, or alterations to existing liquor and wine licenses, to new restaurants and cafes. Restaurants are hard enough to keep open with an overpriced bar. Without the margins from cocktails and wines by the glass, it's hard to afford rent in one of the most expensive zip codes on the planet.
Unrelated, but, hey, why not: A Badger bag tag found while boarding a jet, not in Madison: