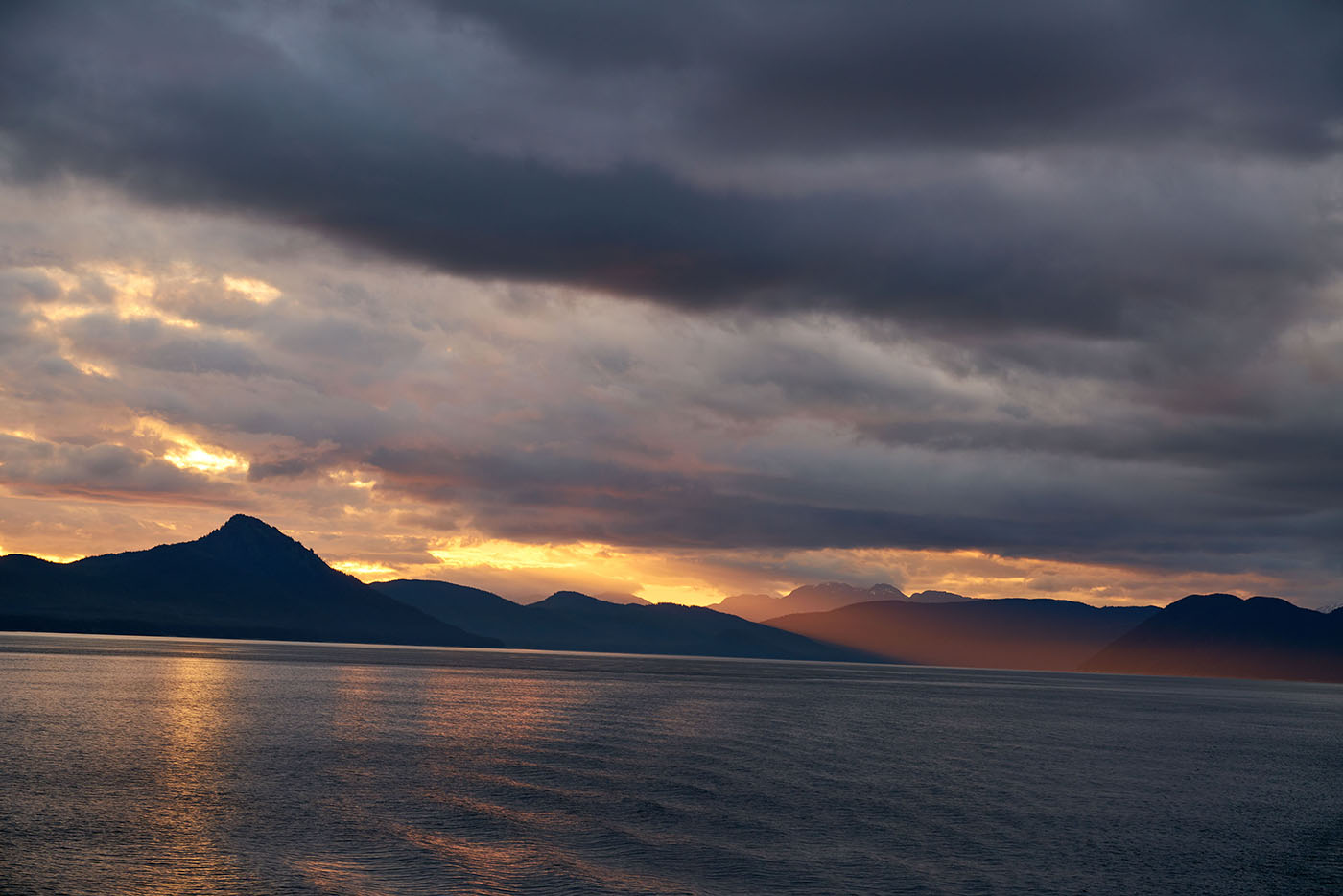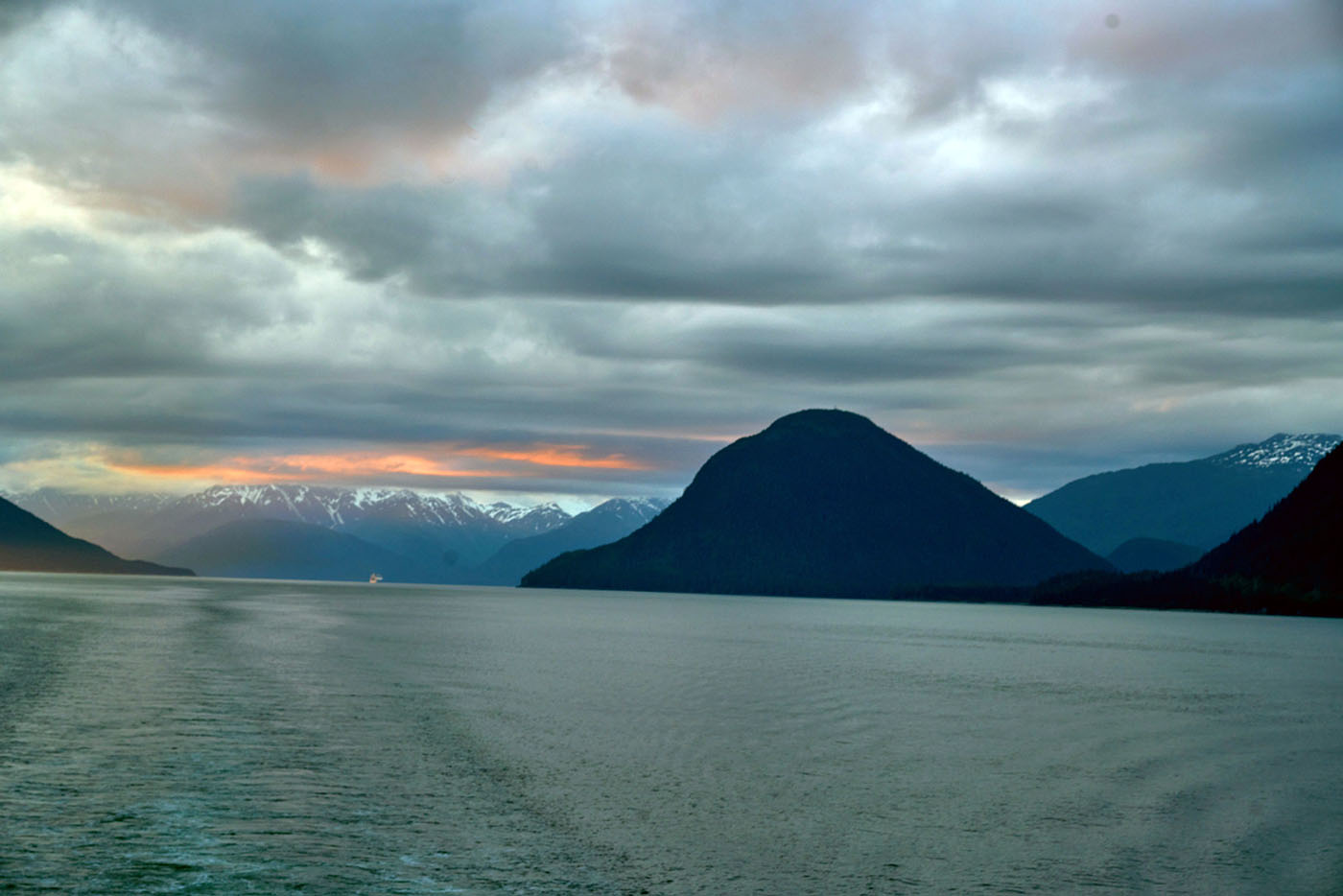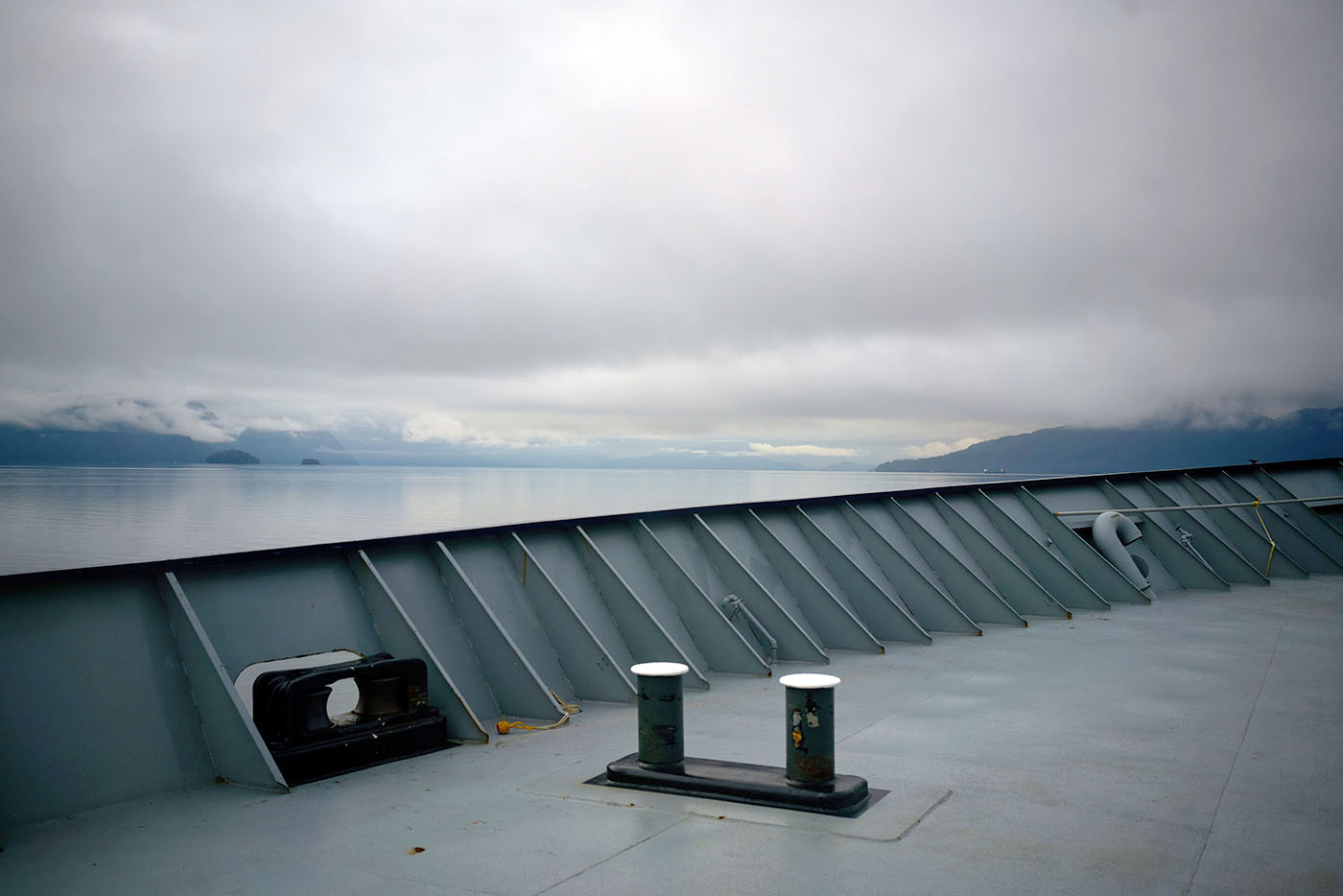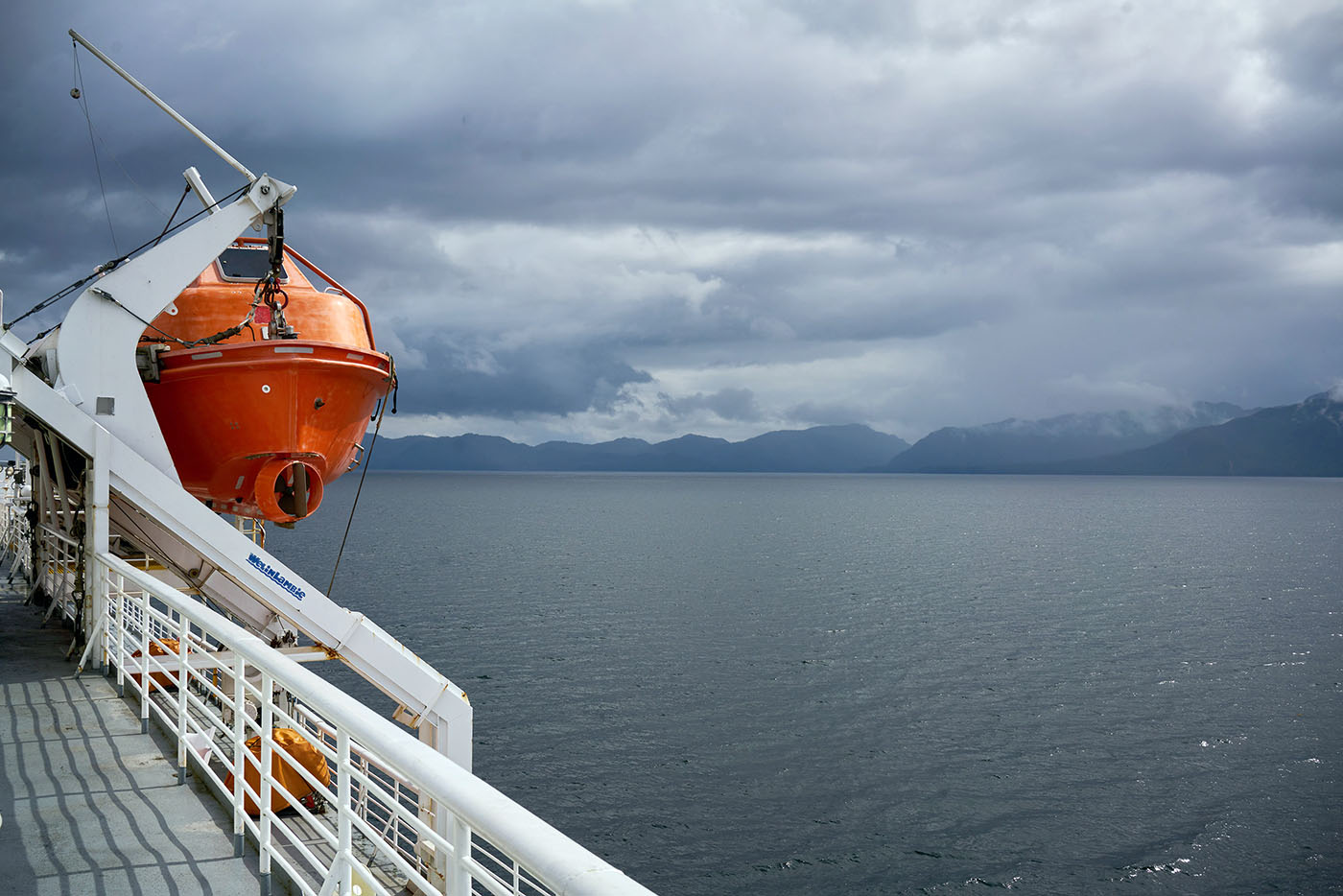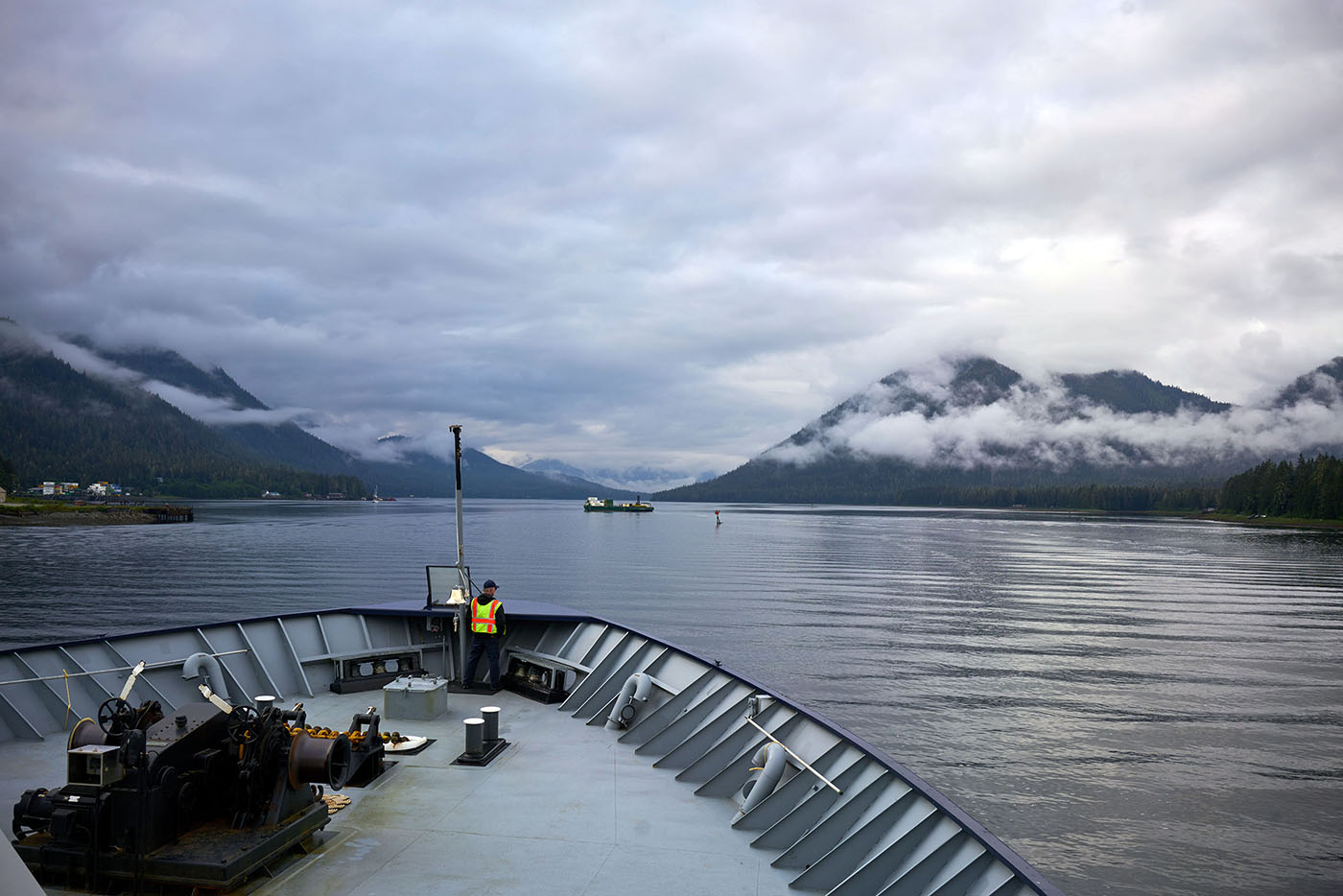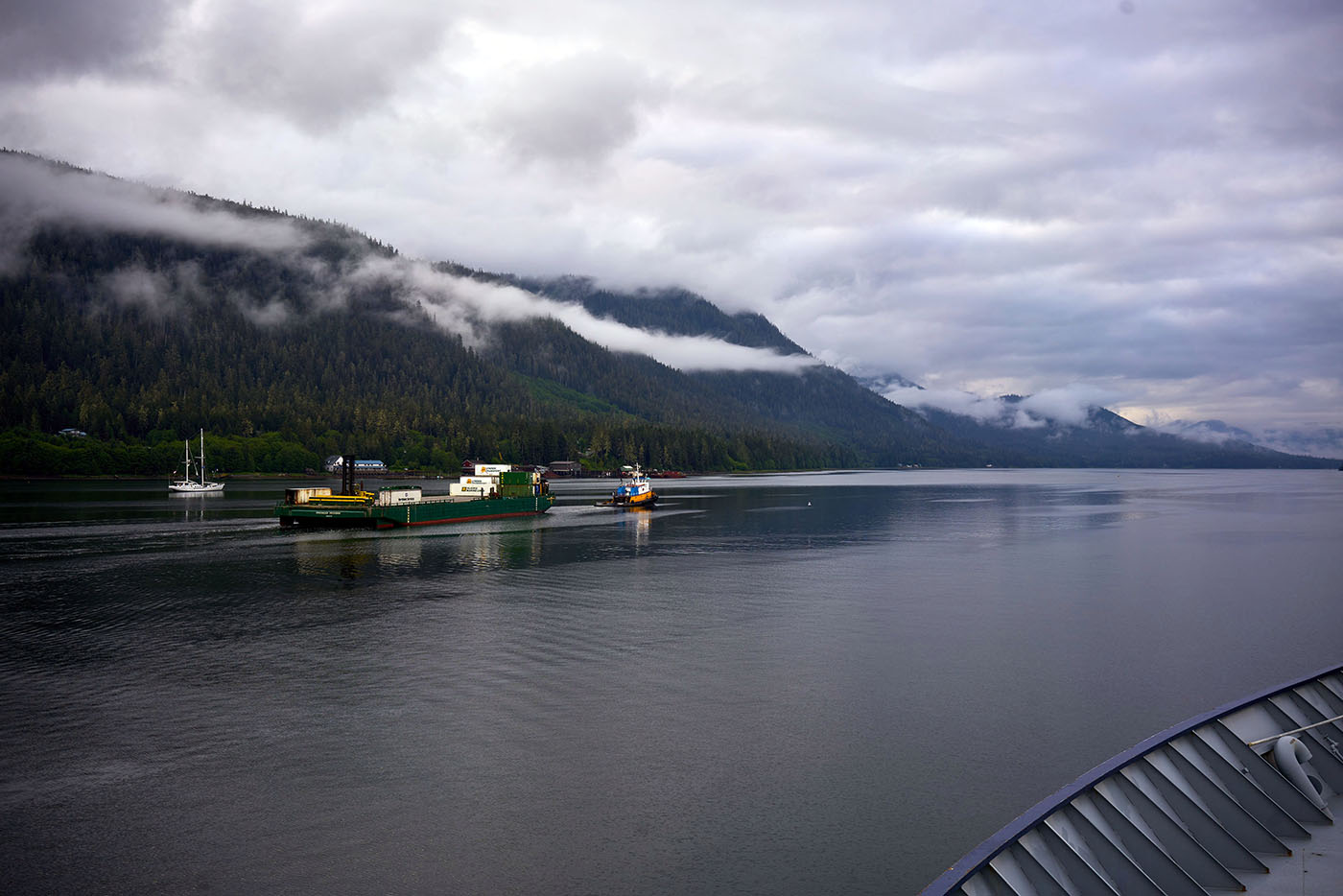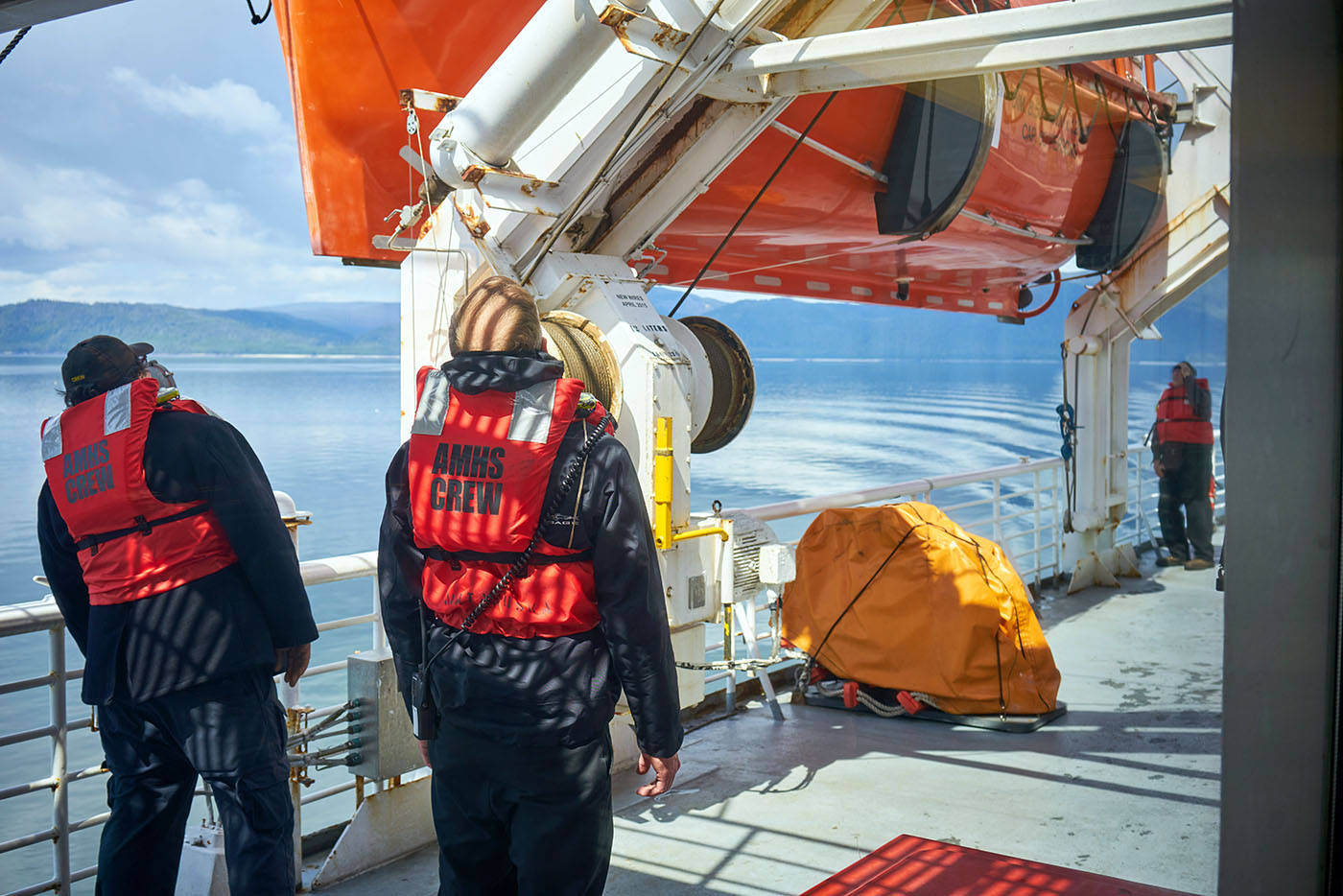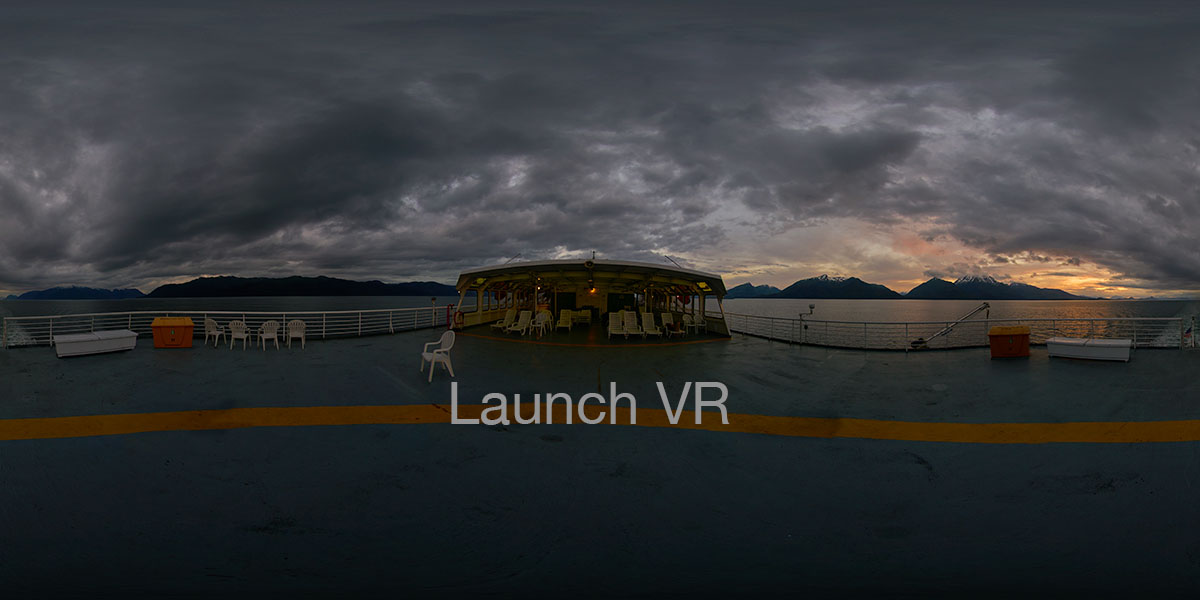 Wikipedia on the MV Matanuska.
Alaska Marine Highway System.
Inside Passage.
One cannot be overjoyed by the number of wonderful conversations such a journey includes.
There was the Australian couple, scheduled to ply the Marine Highway System thrice: south, north, then south. Then, the locals – thus "You've not lived in Alaska until you've endured 21 days of rain". Then, the Canadians extolling the virtues of small town life and the need to avoid big city Edmonton and Calgary.
Finally, of course, there are a few camera aficionados. The conversation quickly returns to the appropriate lens for "birds in flight", bears and whales. "I carry my 300/2.8 Nikkor in my truck. I'm always ready".