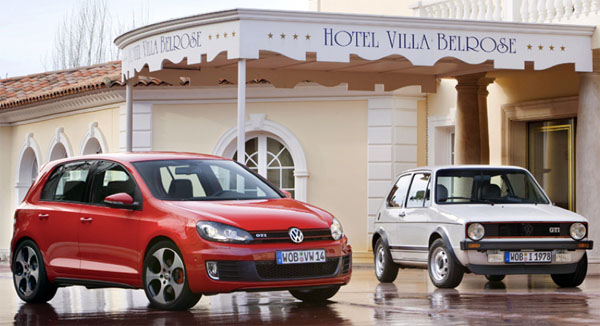 "Isn't it exciting to go car shopping?" – a friend at the gym offered his thoughts on cars worth consideration during a recent early morning chat.

Thankfully, my need to go car shopping has been infrequent, indeed, over the decades. The slow demise of our second car, a 1996 Taurus wagon, meant that the time was nigh to shop. I created a shortlist, largely around 5 door hatchbacks:
I drove the Impreza, Focus ST, VW TDI and GTI. The Impreza did not feel as solid as our Forester. I sensed – and I could certainly be wrong – that Subaru has begun to de-content their cars (I can certainly be wrong as business is apparently very good). Perhaps it is simply just a different car, though the mechanicals, as in all Subarus, are similar.

The Focus ST was a surprise, perhaps a shock. I found the ST's power, handling, aesthetics and, at least in the black version, subtlety appealing. But, but, headroom was a challenge for me, heated seats (we buy cars rarely, so we thought it was time for one with warm seats) are only available in the most expensive version (along with the unwanted microsoft computer and a number of other features) and while I enjoy a manual transmission, the lack of a DCT (dual clutch transmission) option sealed the deal against a ST purchase.


My interest and awareness in a more modern transmission was peaked after reading Georg Kacher's review of the mk7 GTI (available in Europe now, US next year). Kacher closed his review with "Which spec to buy? Take the more practical four-door, spend extra on the Performance Pack and on 18in rubber, and try DSG before signing the dotted line."

I drove a DSG equipped GTI. The paddle shifters, manual, sport and automatic modes sold me.

Shift up or down quickly via the paddles. Select sport ("S") and fly or ("D") and cruise. The DSG's paddles are a blast.

The GTI, despite being shorter than the Focus ST or Impreza, offers great headroom, heated seats on the lesser models and most importantly, lively performance.
I purchased mine, a "Wolfsburg" edition, from Frank Boucher Volkswagen in Janesville. Pami, Scott and Tom were delightful to deal with. A simple, fast and hassle free purchase. And, no, the "business manager" did not mention "if people want to drive around without an extended warranty, it is not my concern".

A few GTI reviews:
Ben Barry's Mk6 GTI (2009) review
Top Gear
autoblog
Car & Driver
Autocar
Twitter Search #GTI
YouTube DSG GTI videos.

What a blessing to be in a position to buy a car!