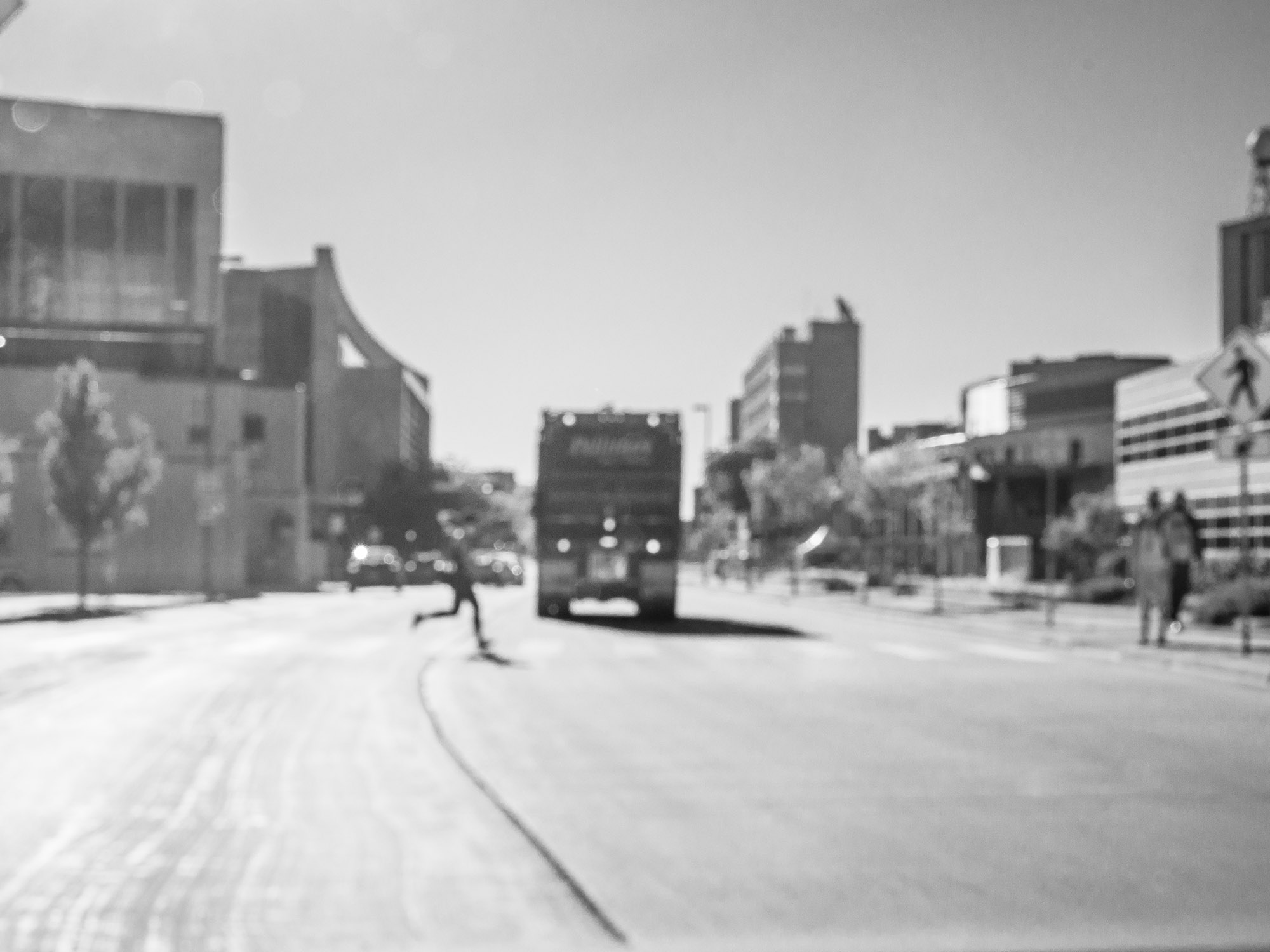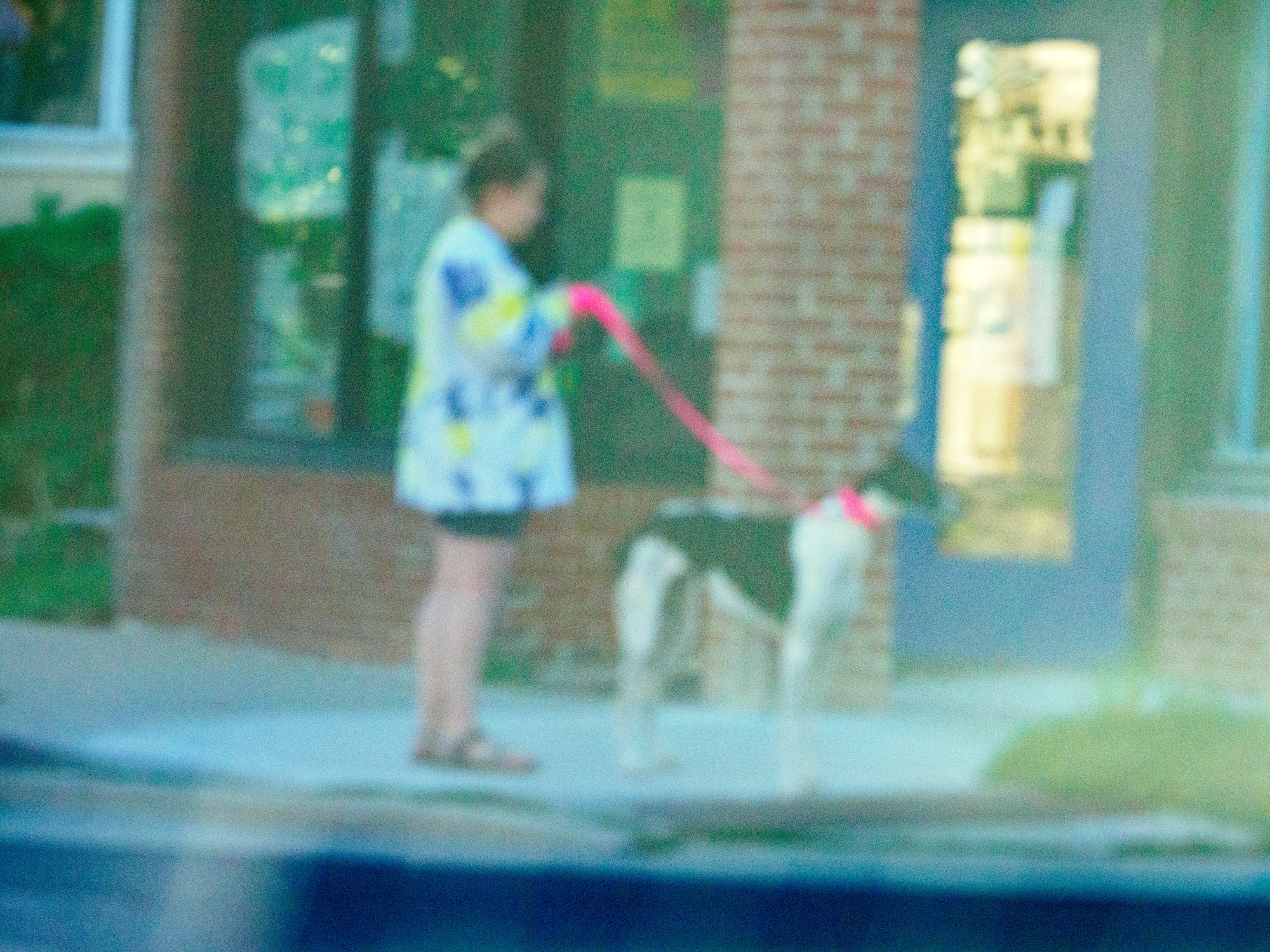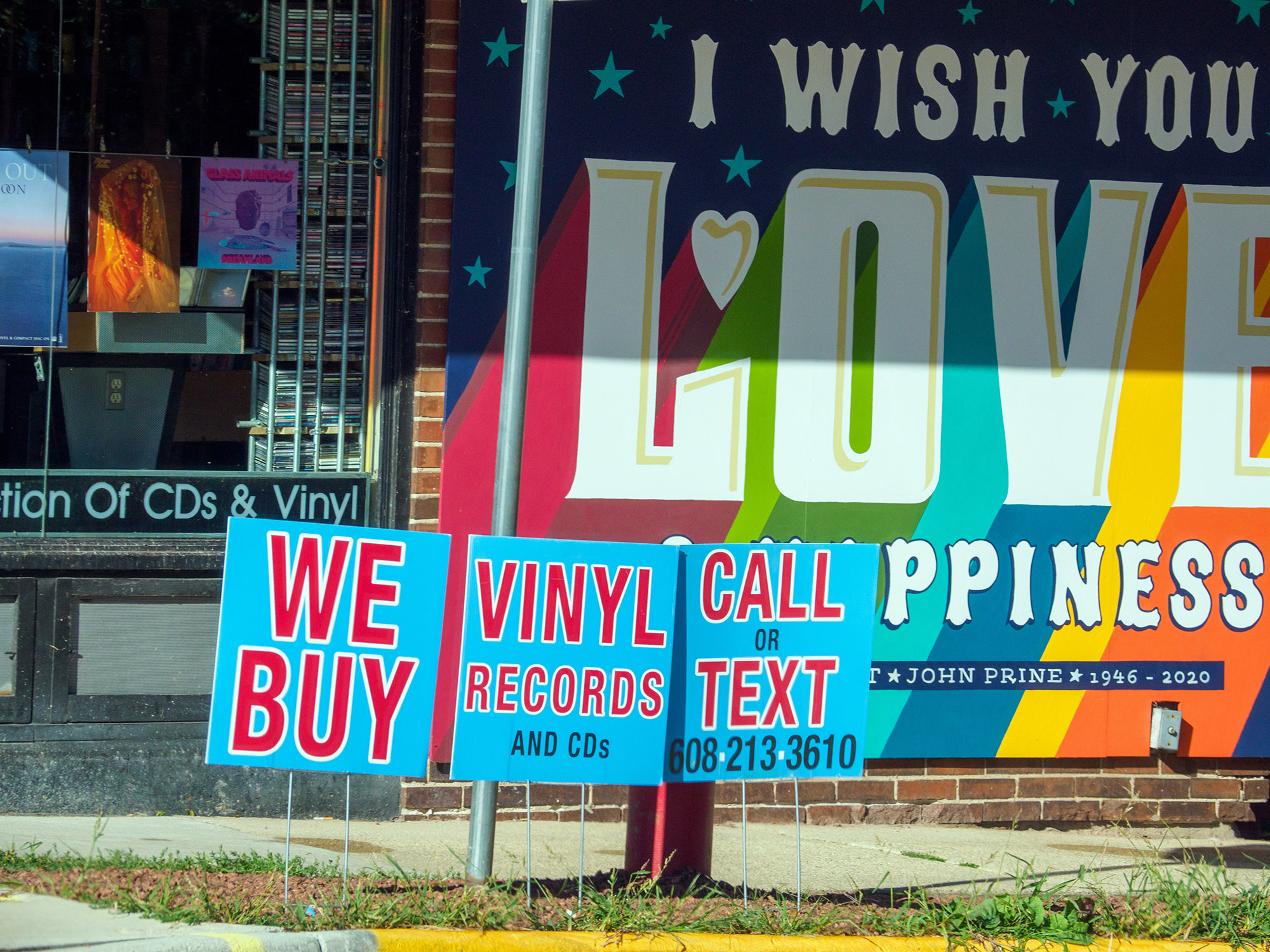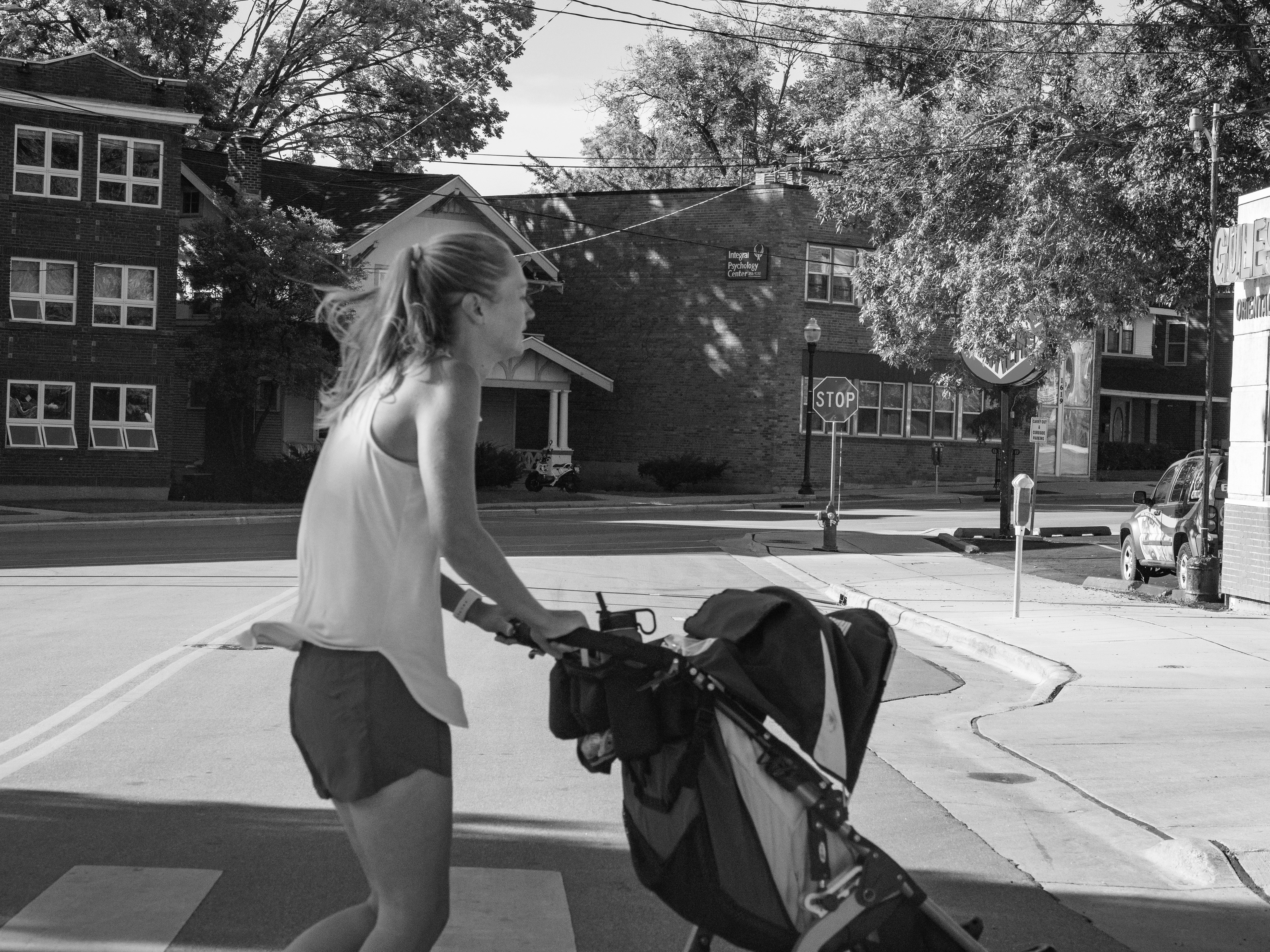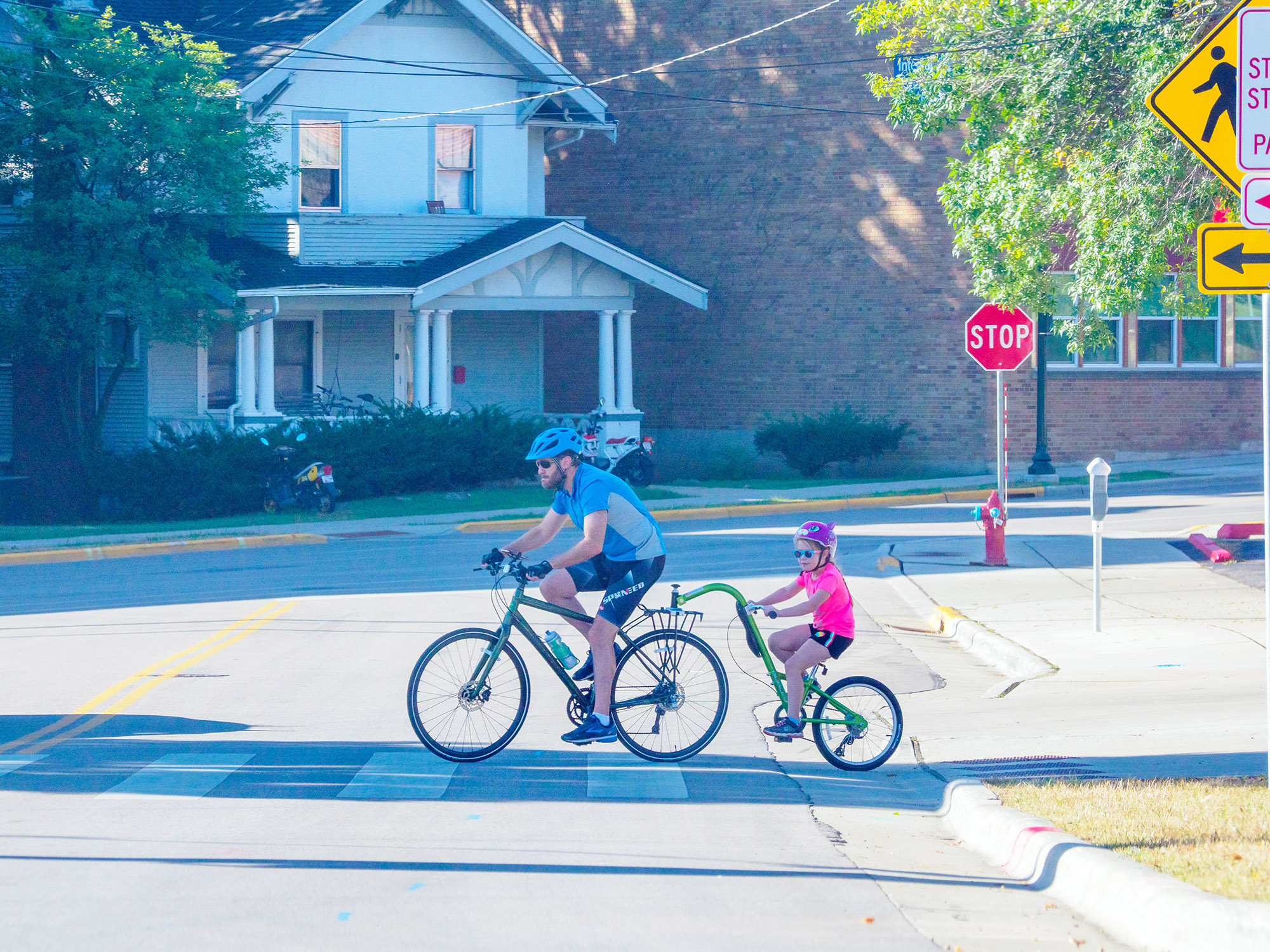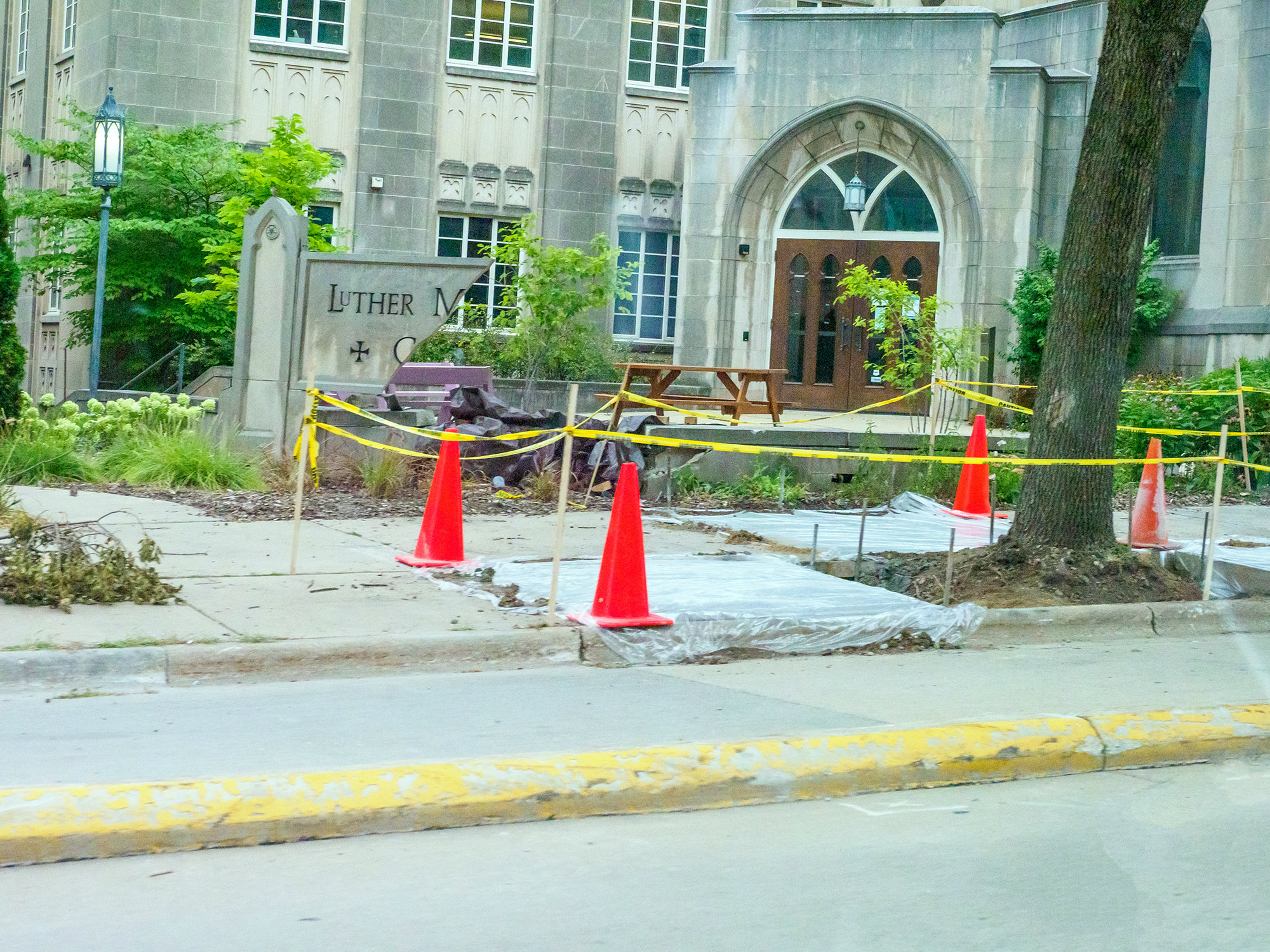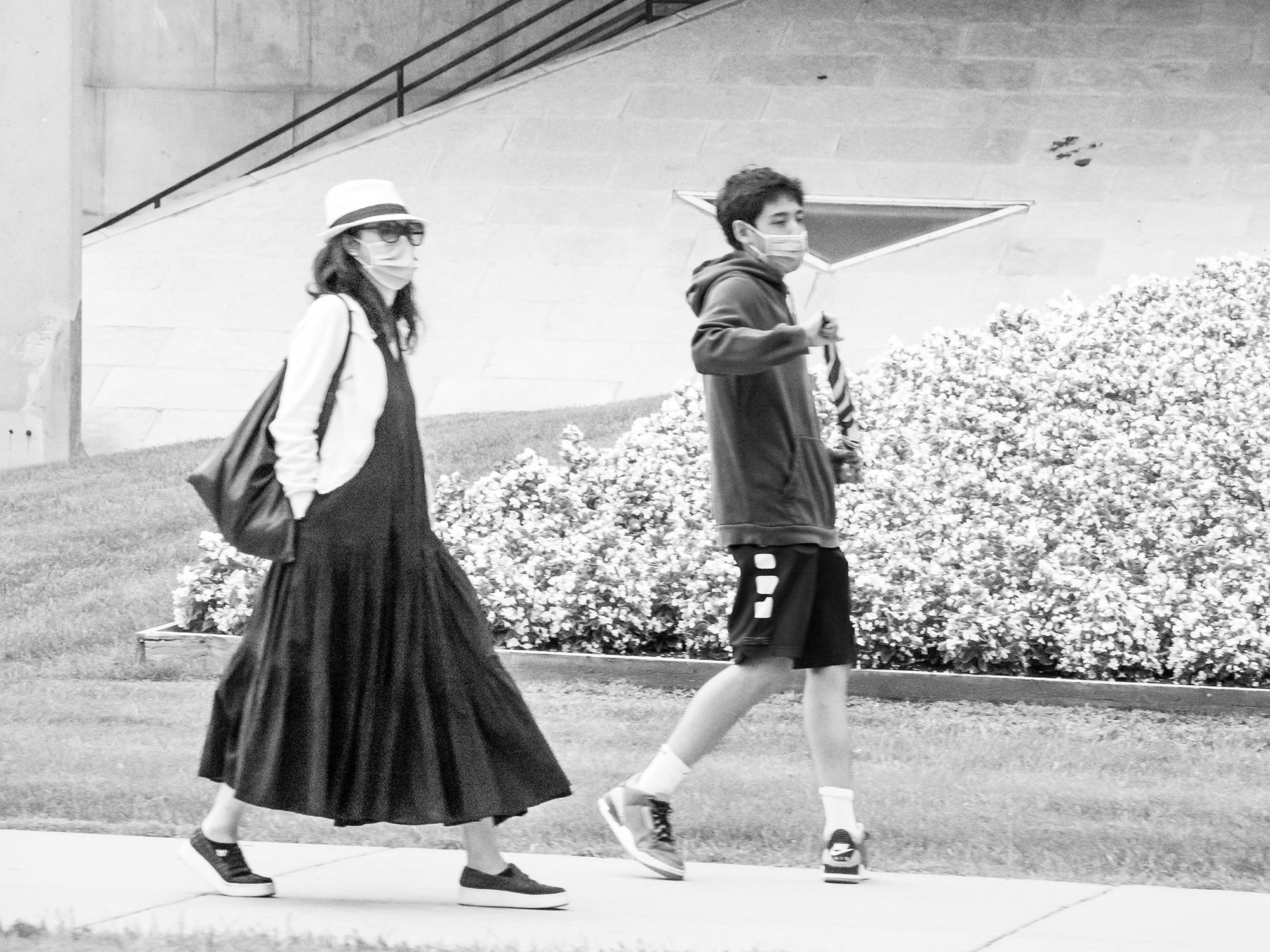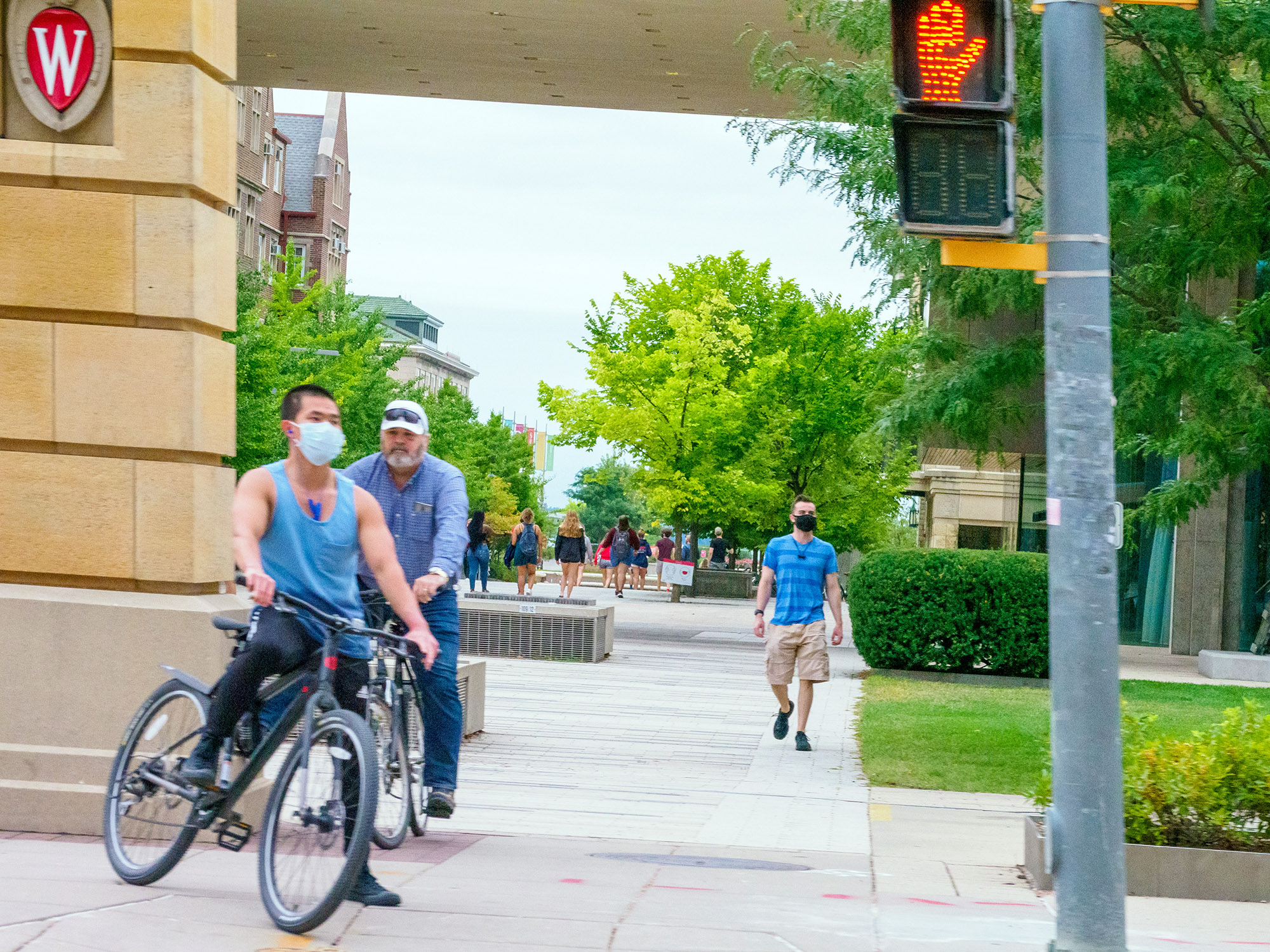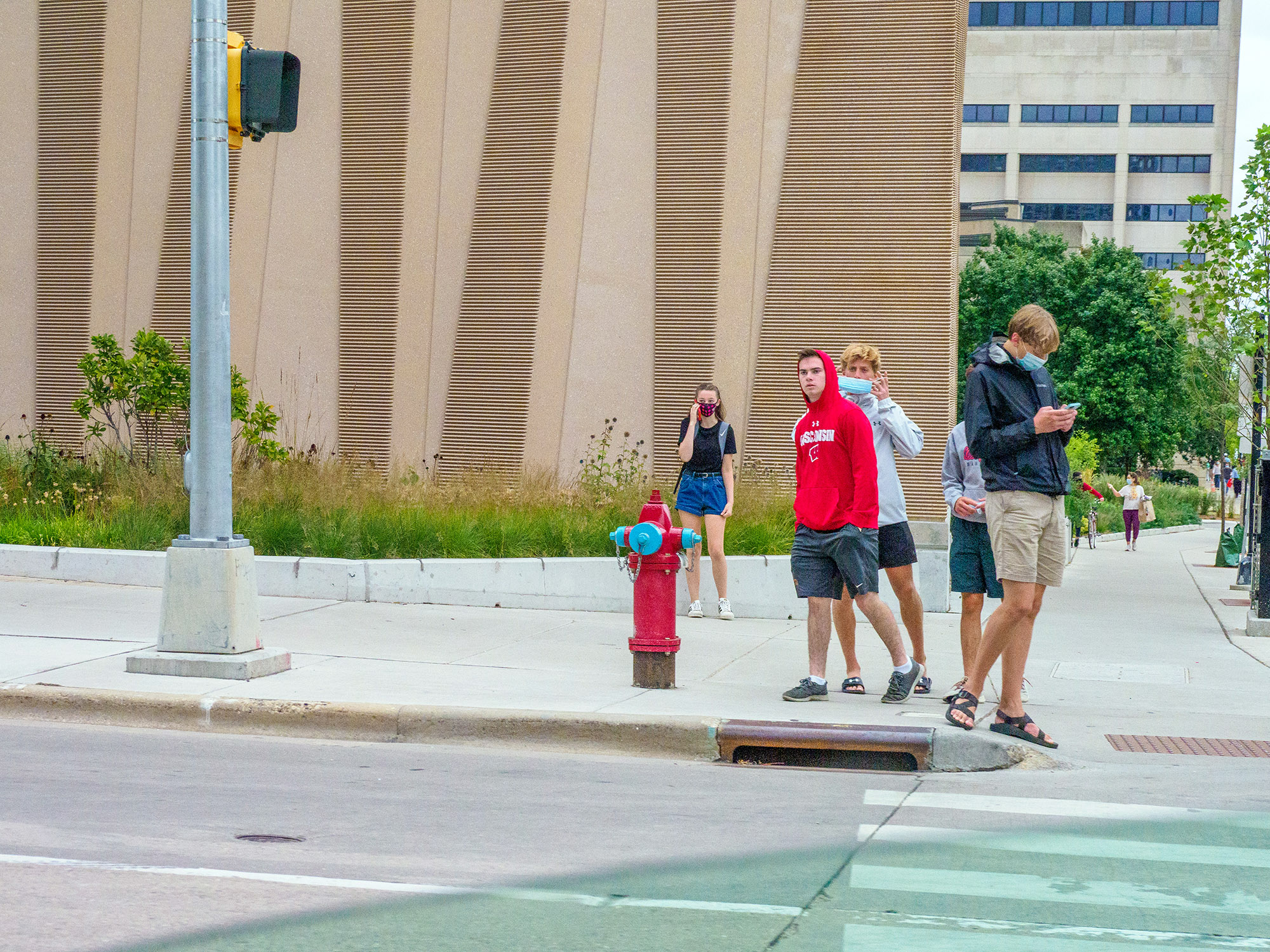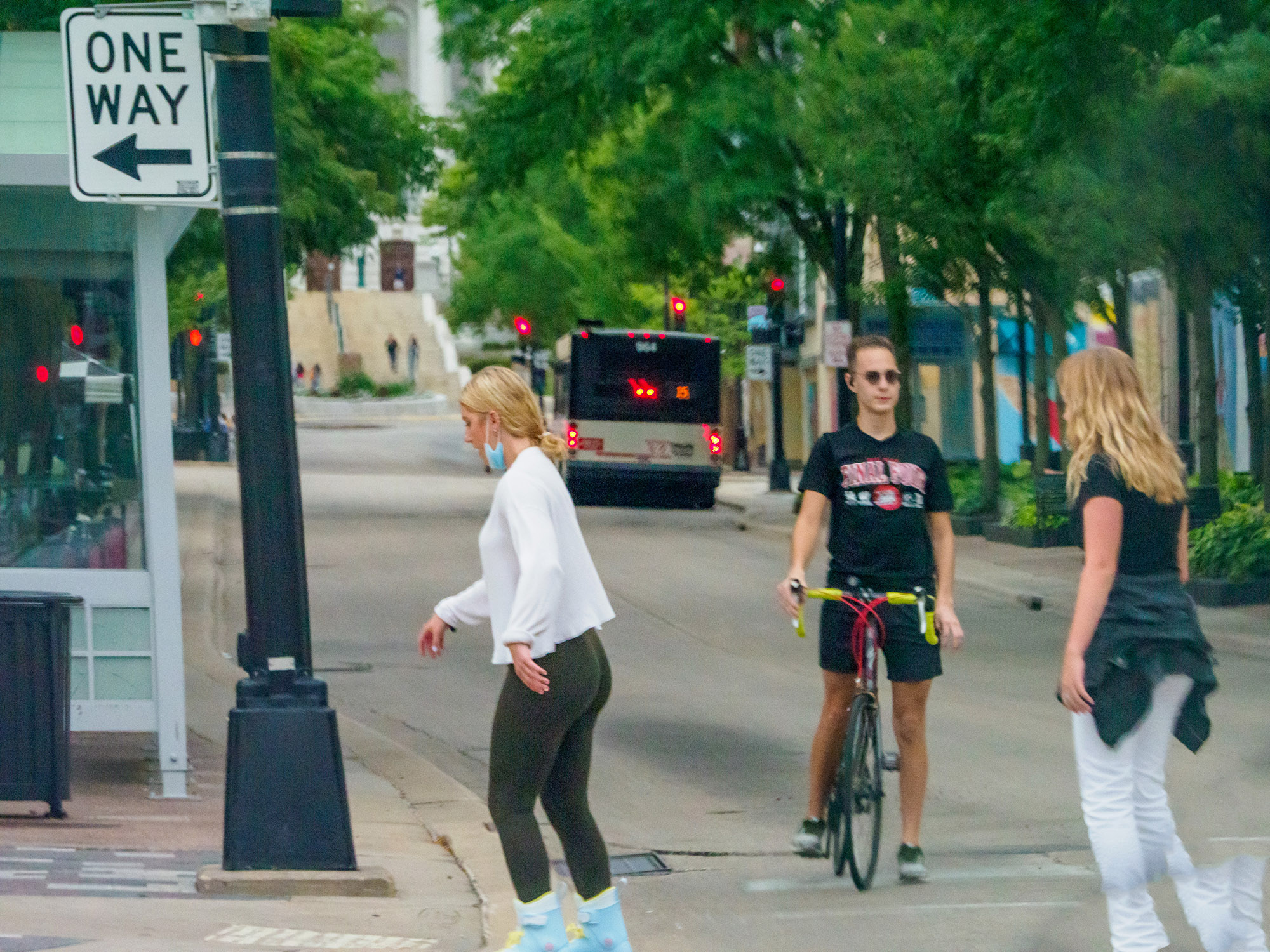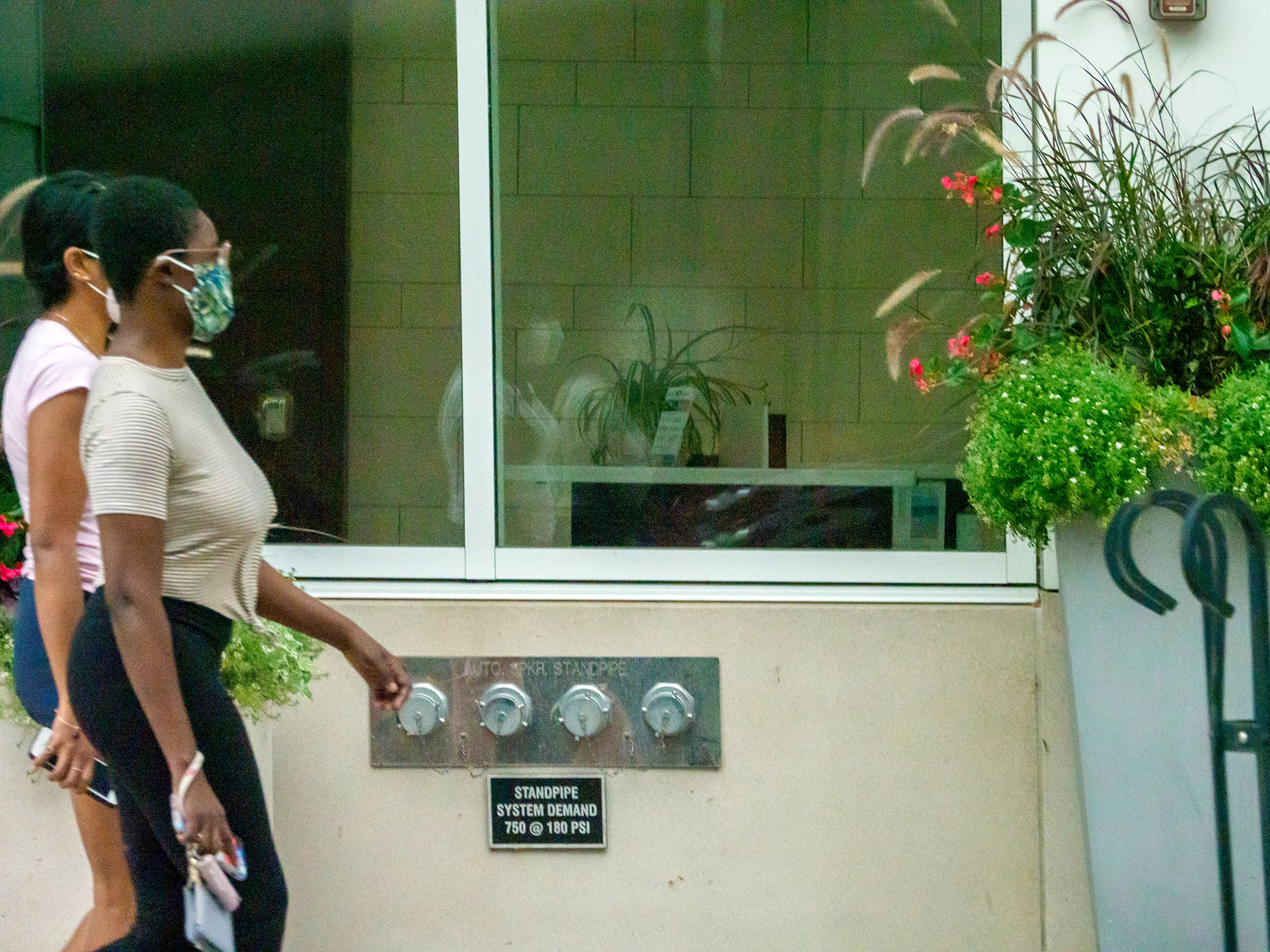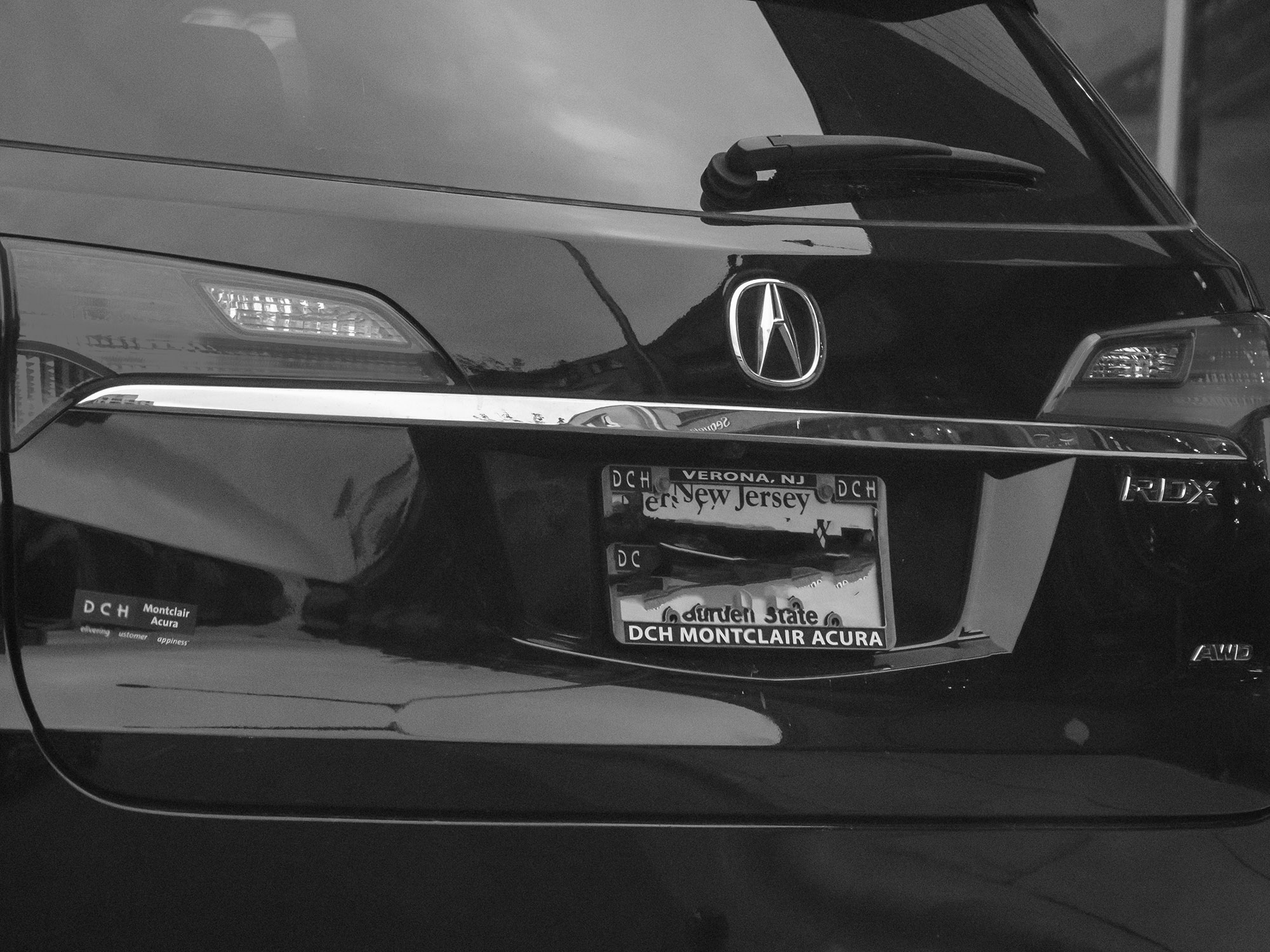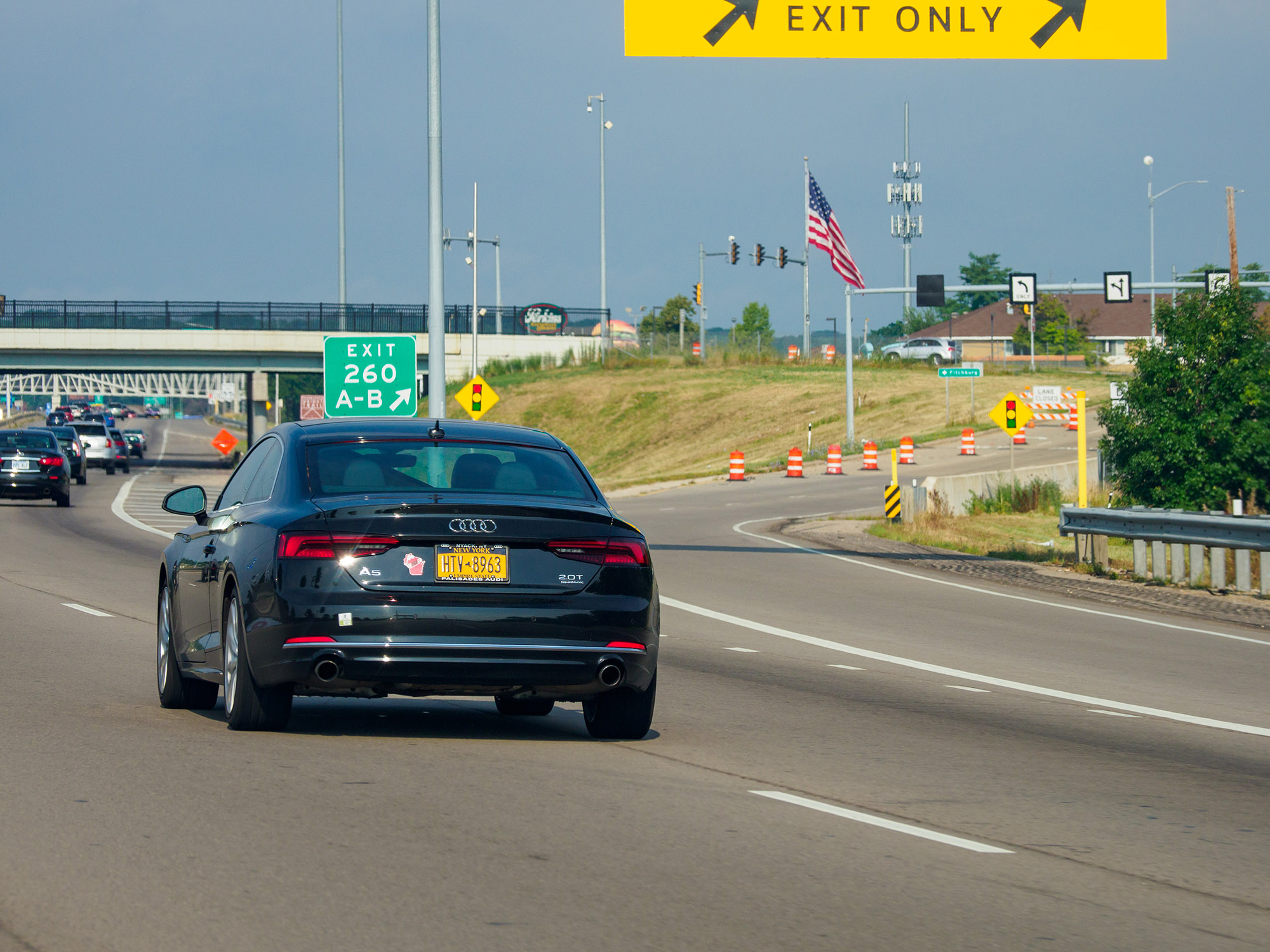 It's been interesting to observe license plate origins.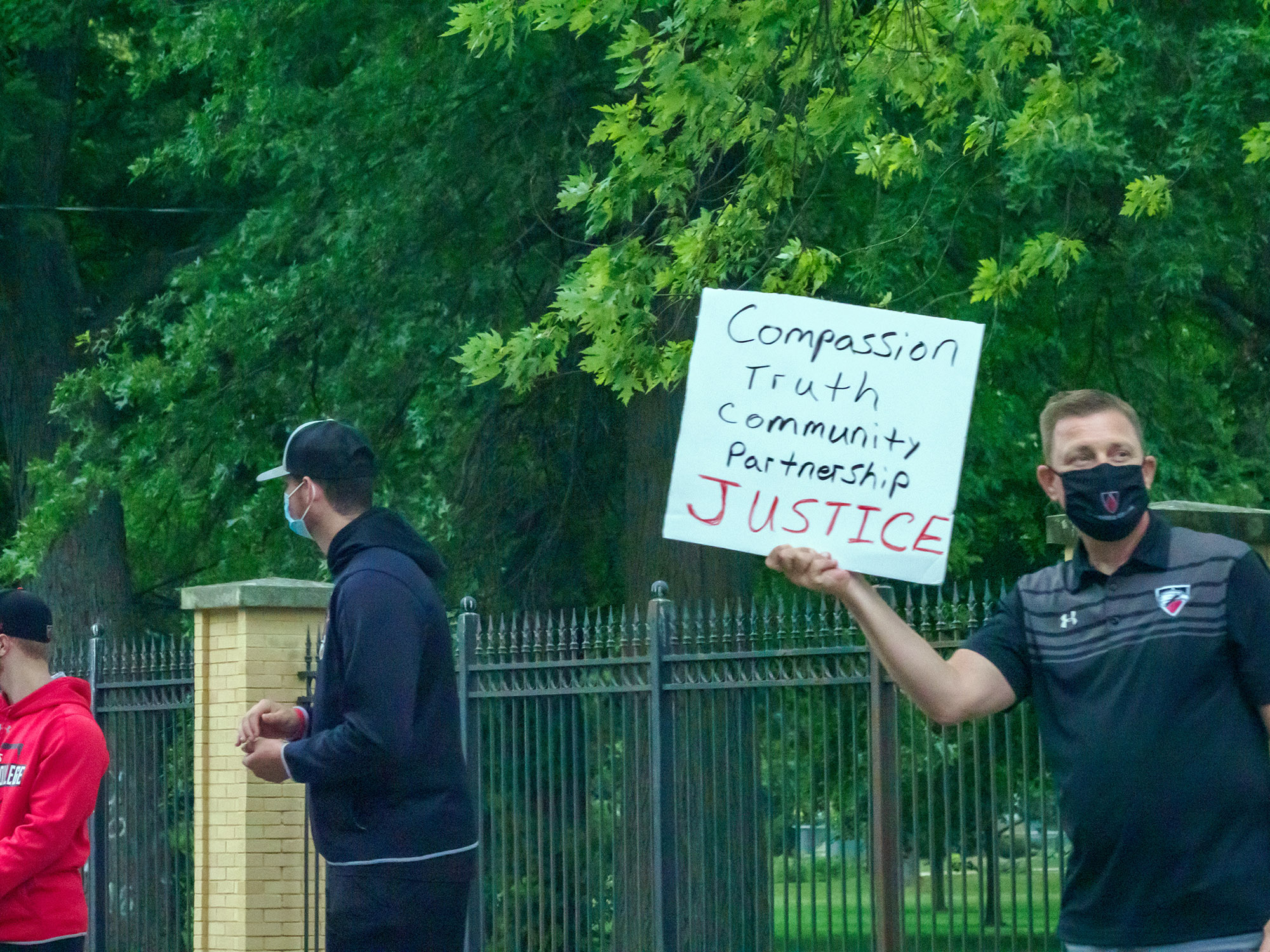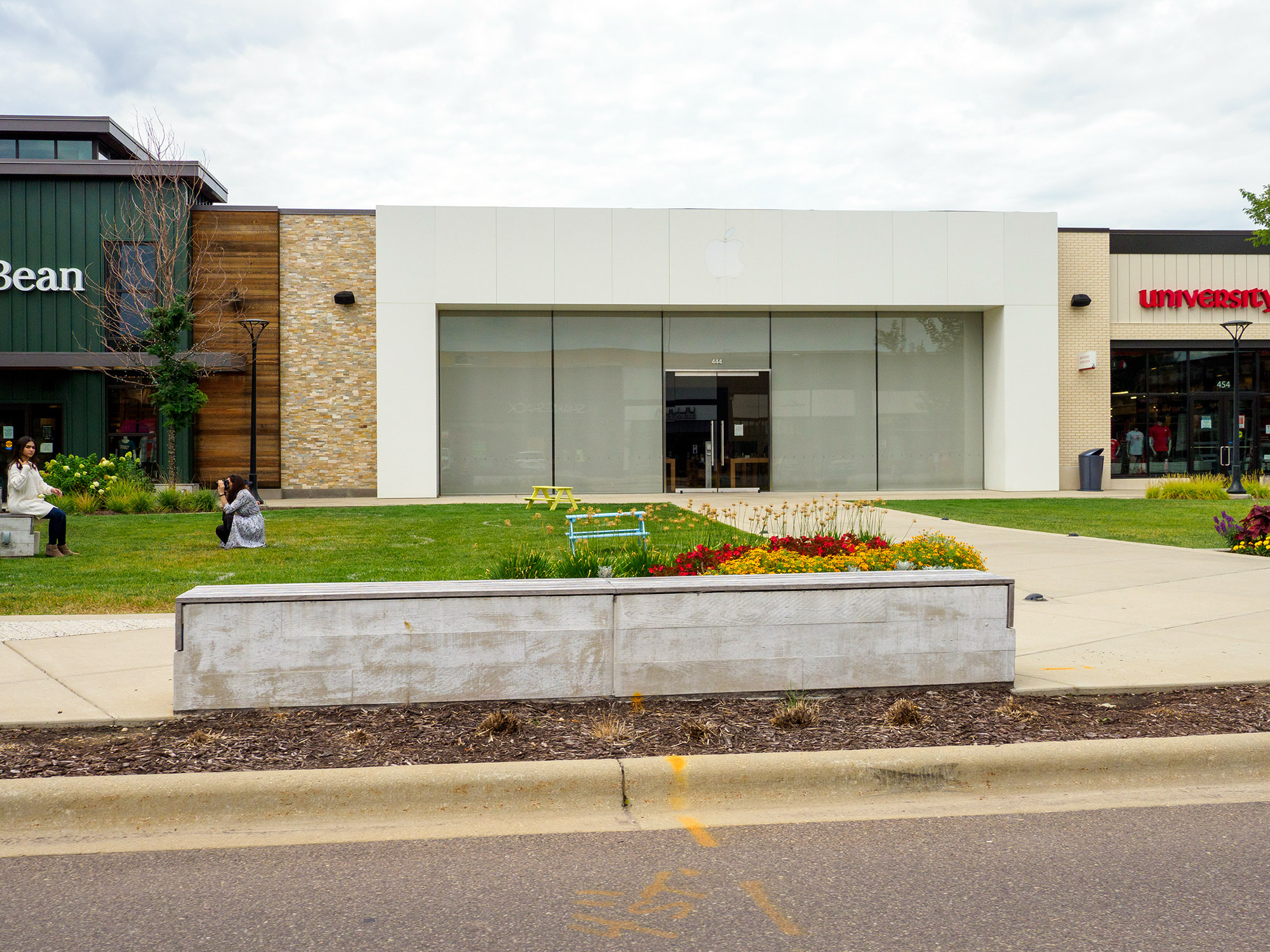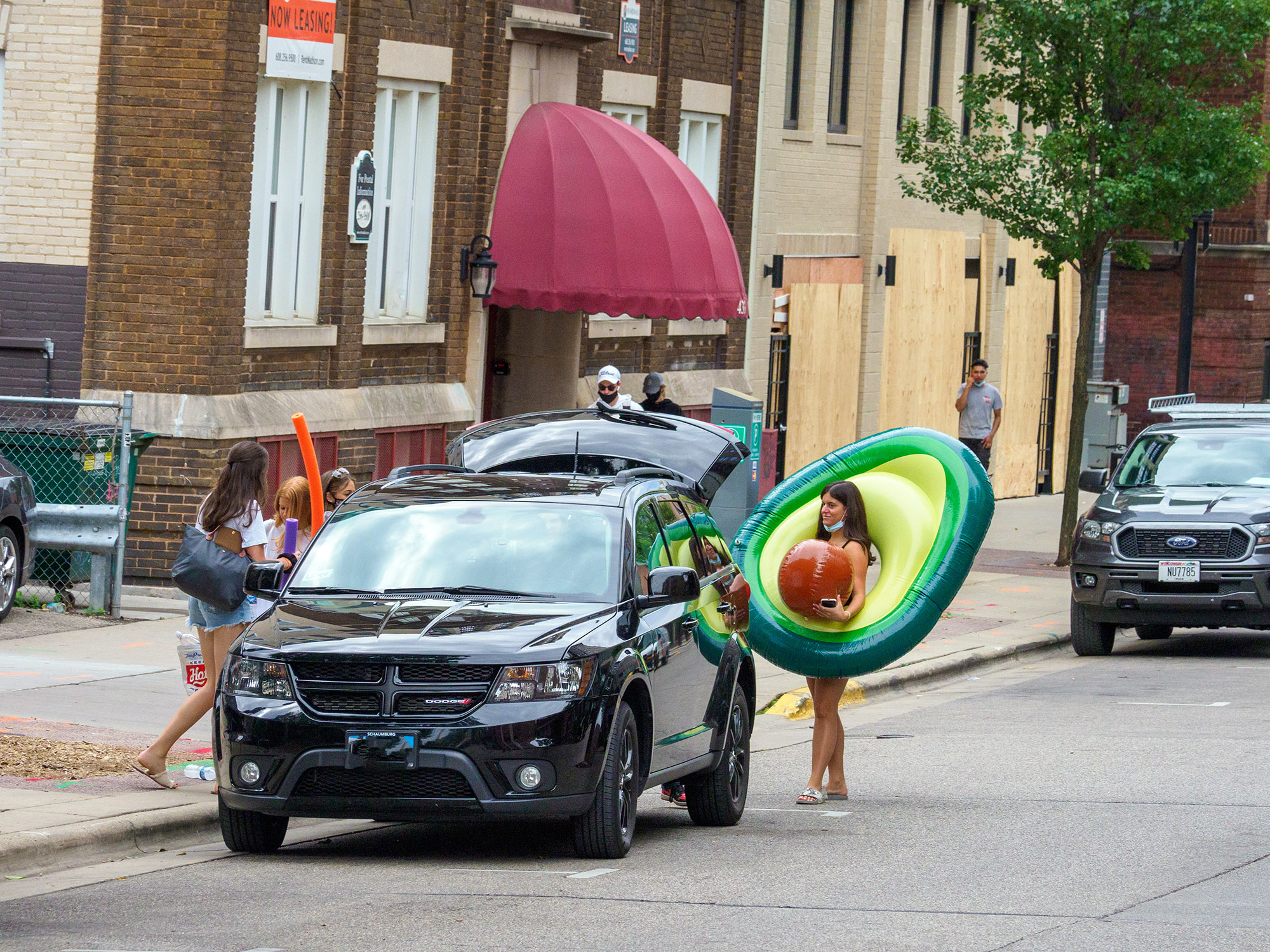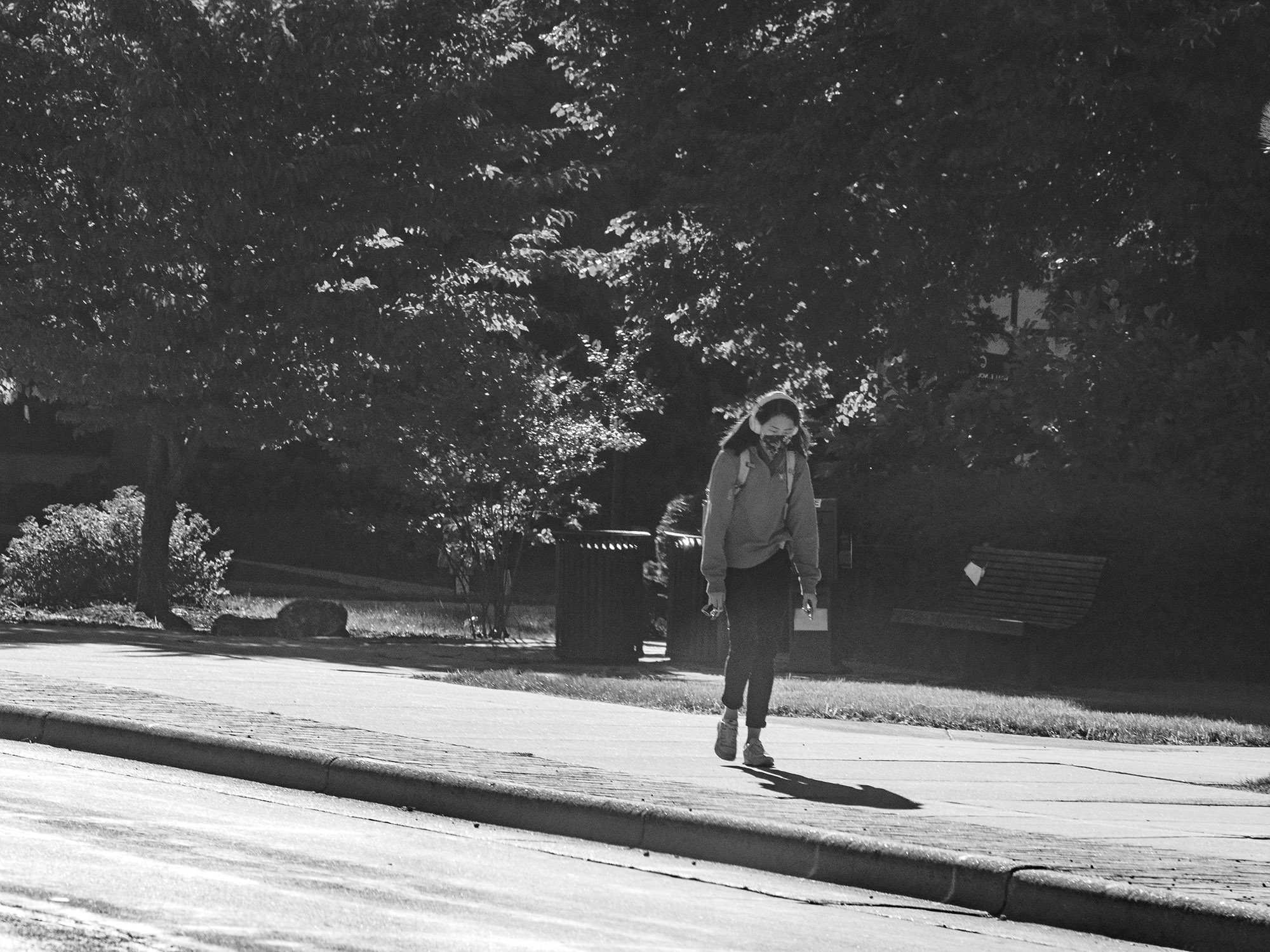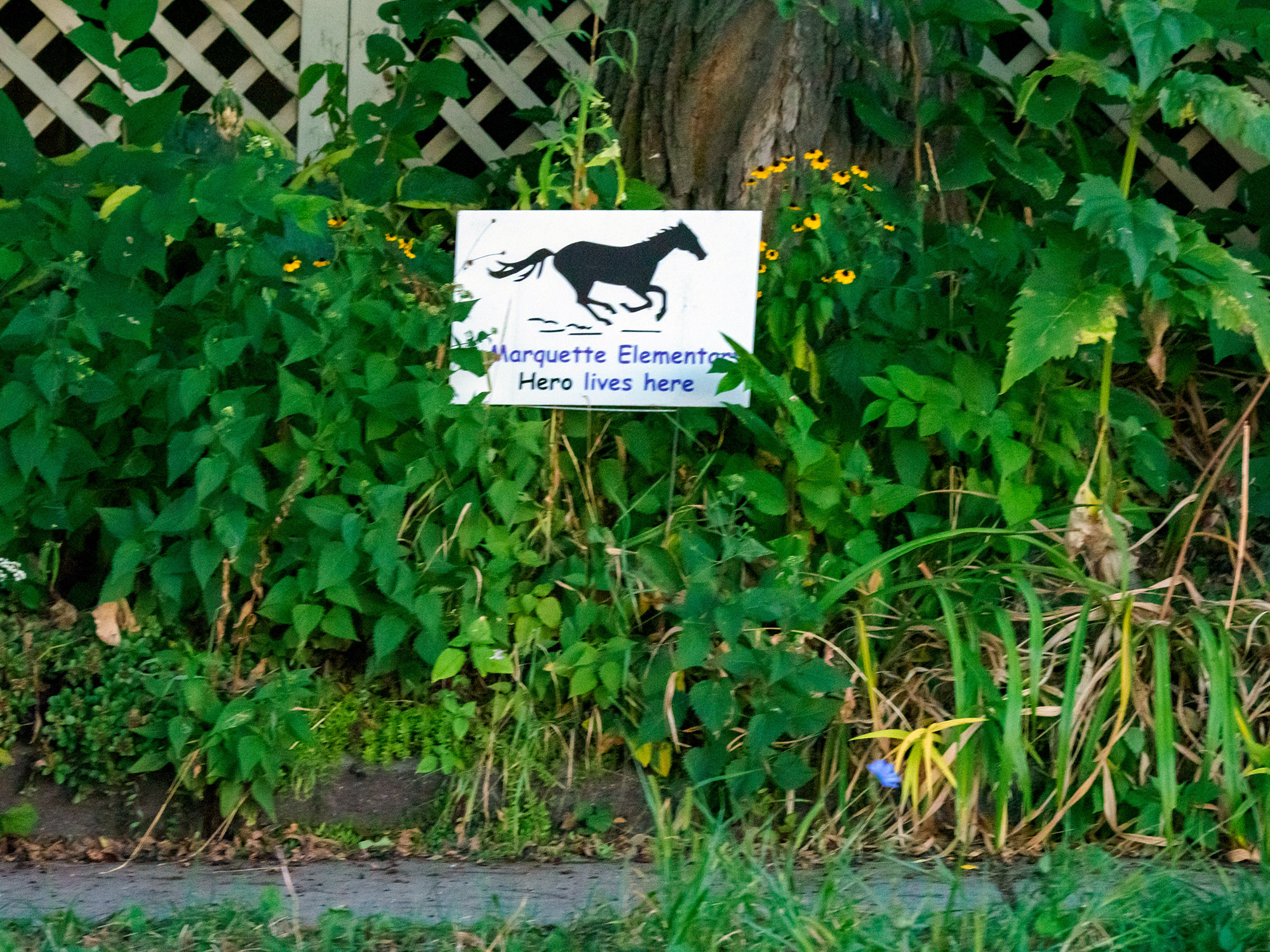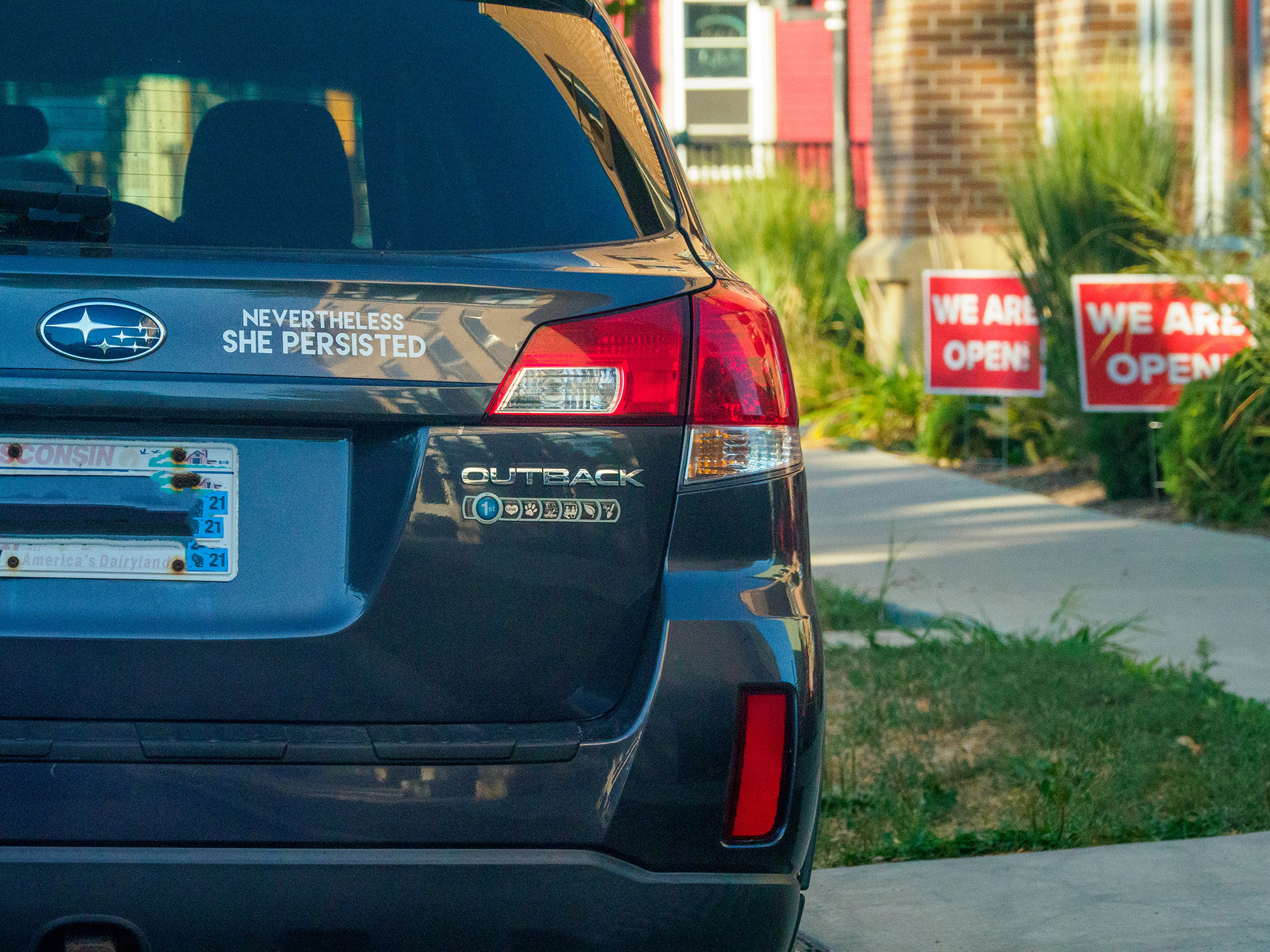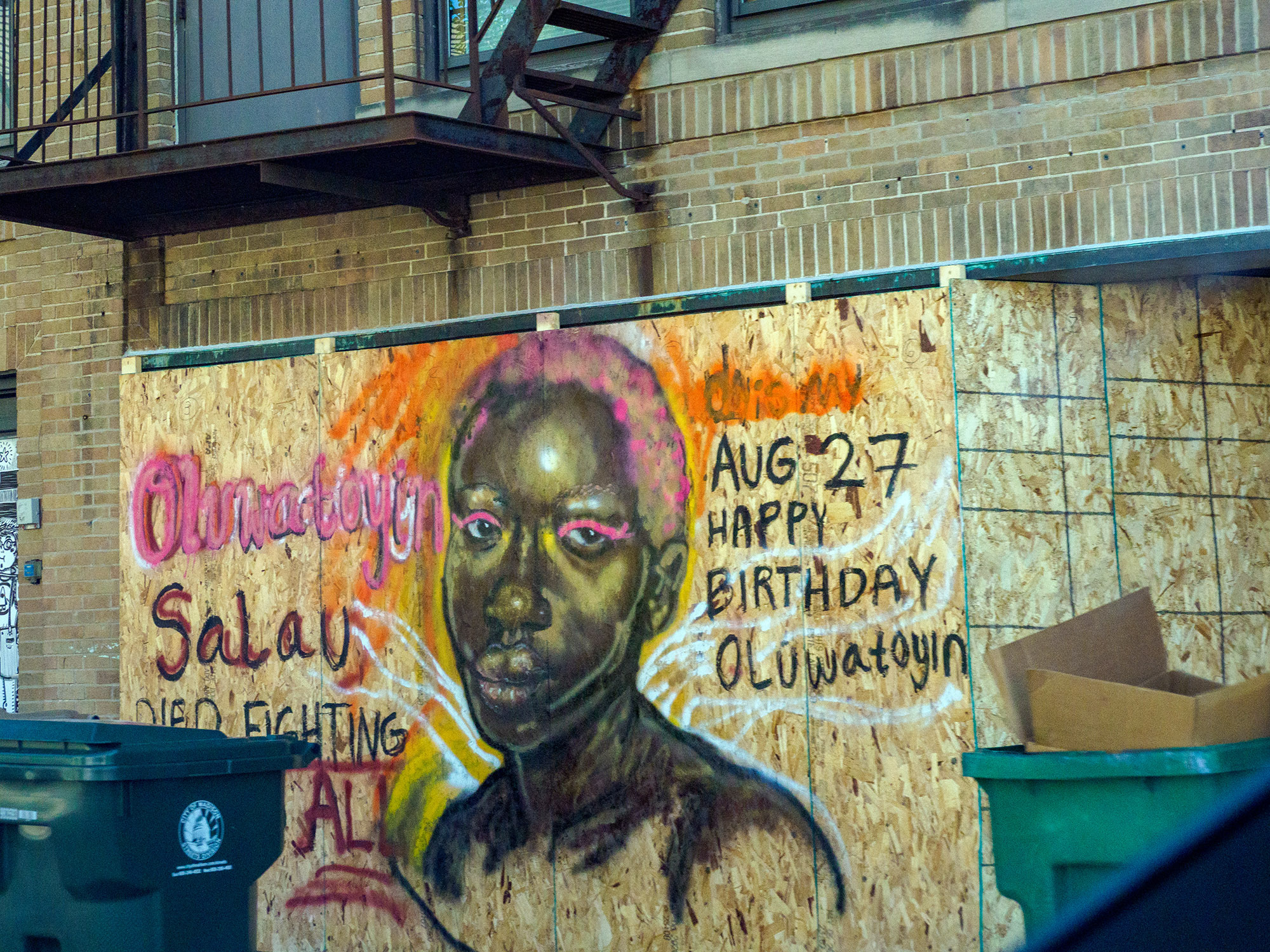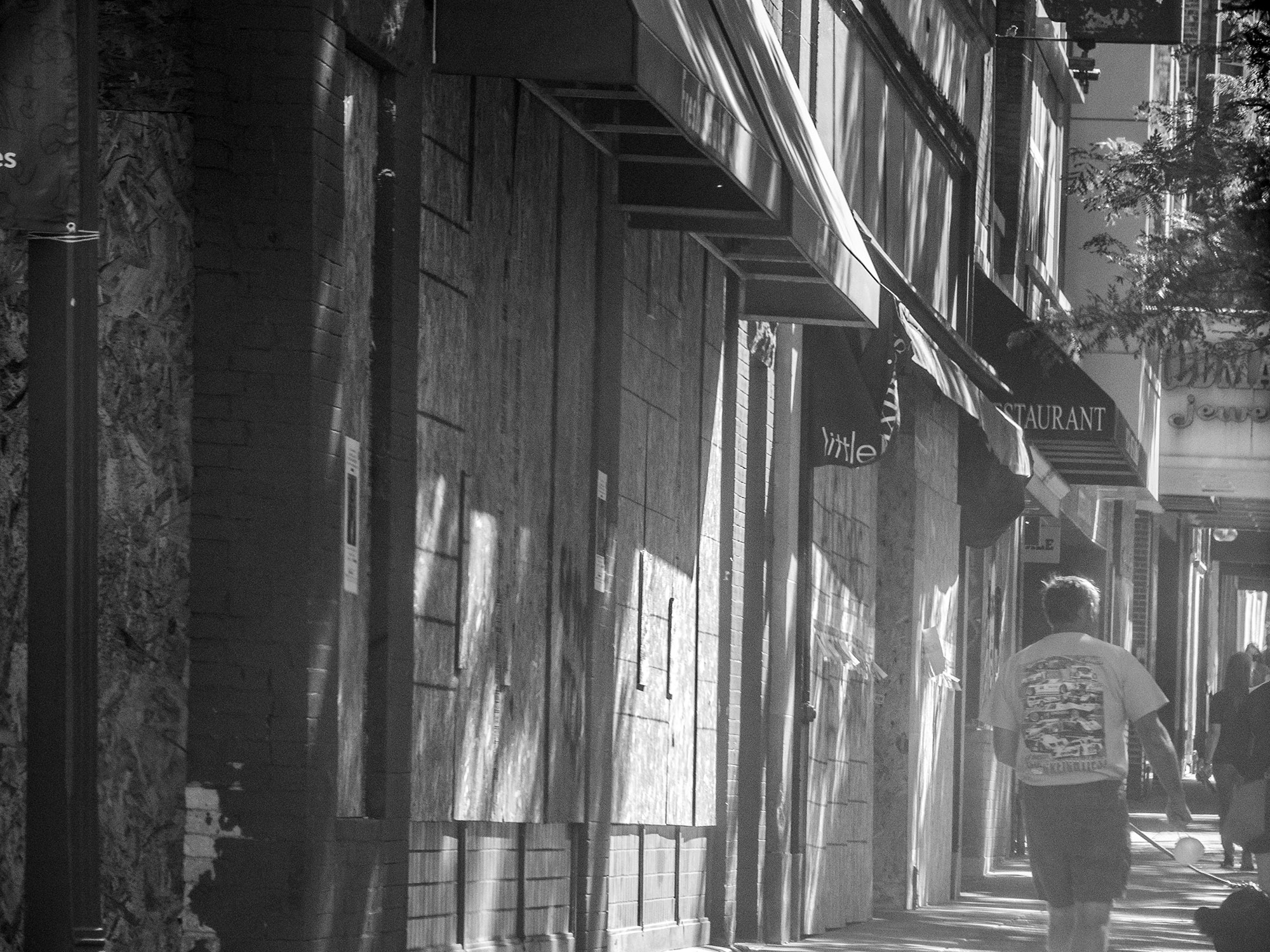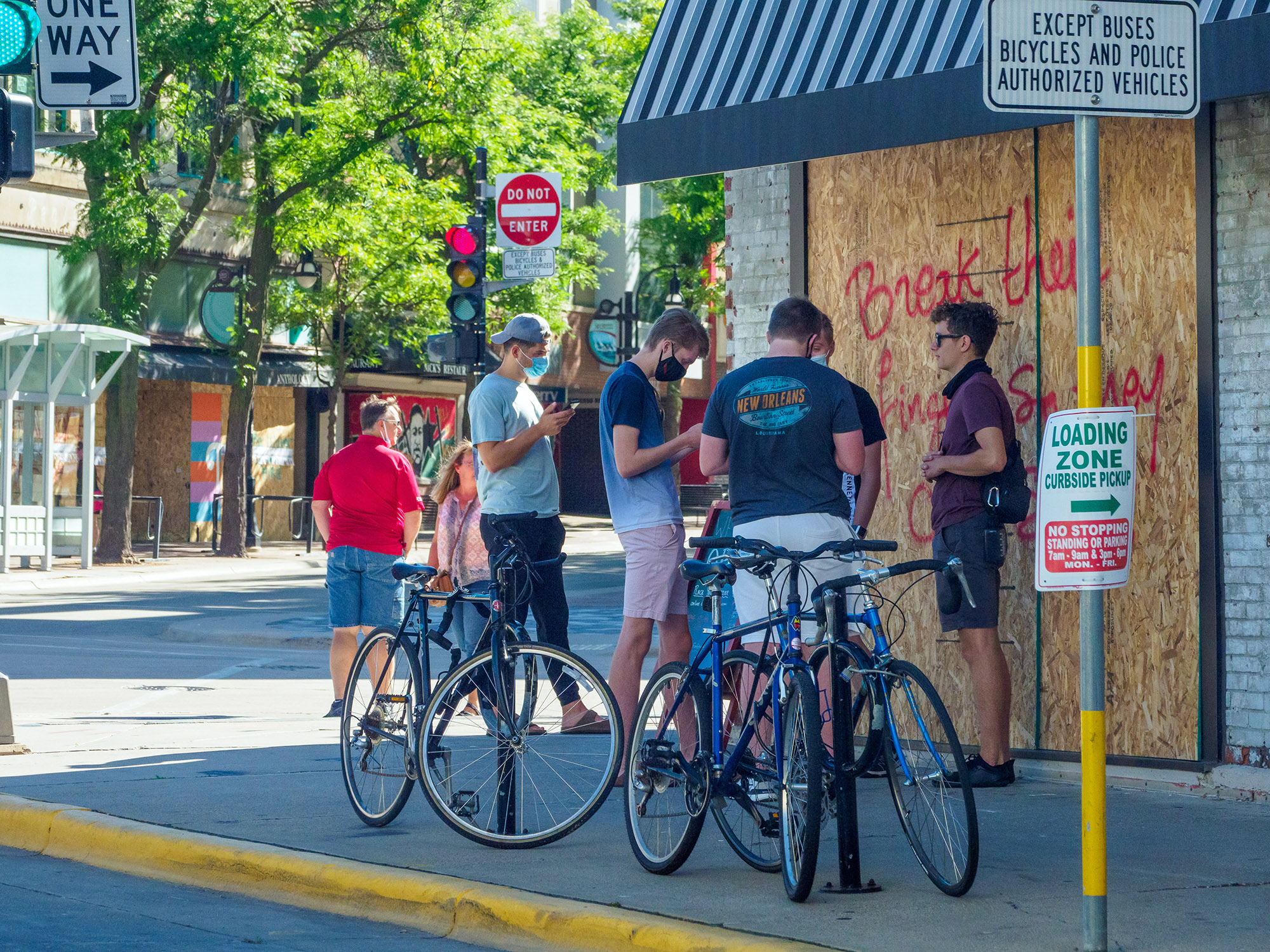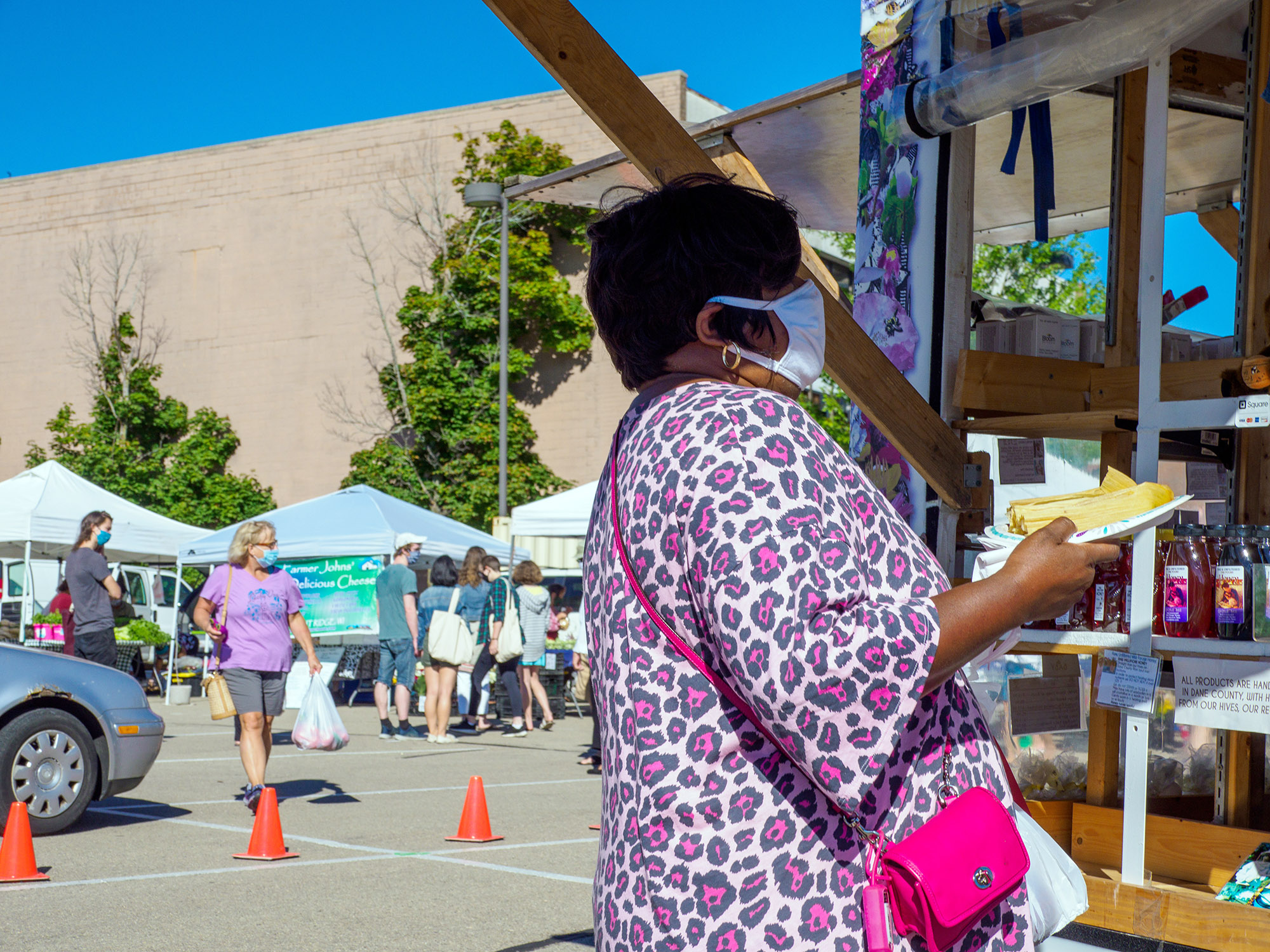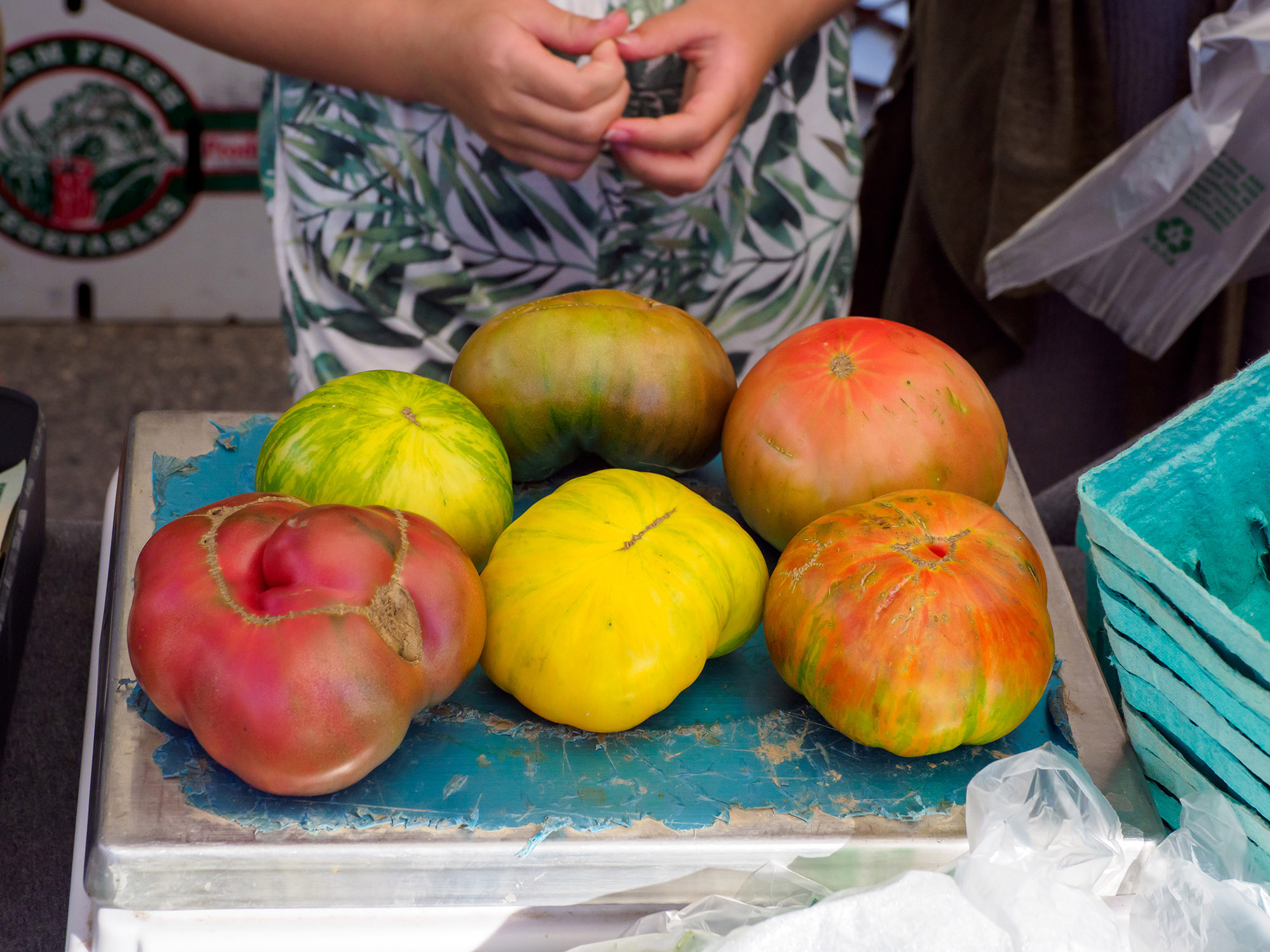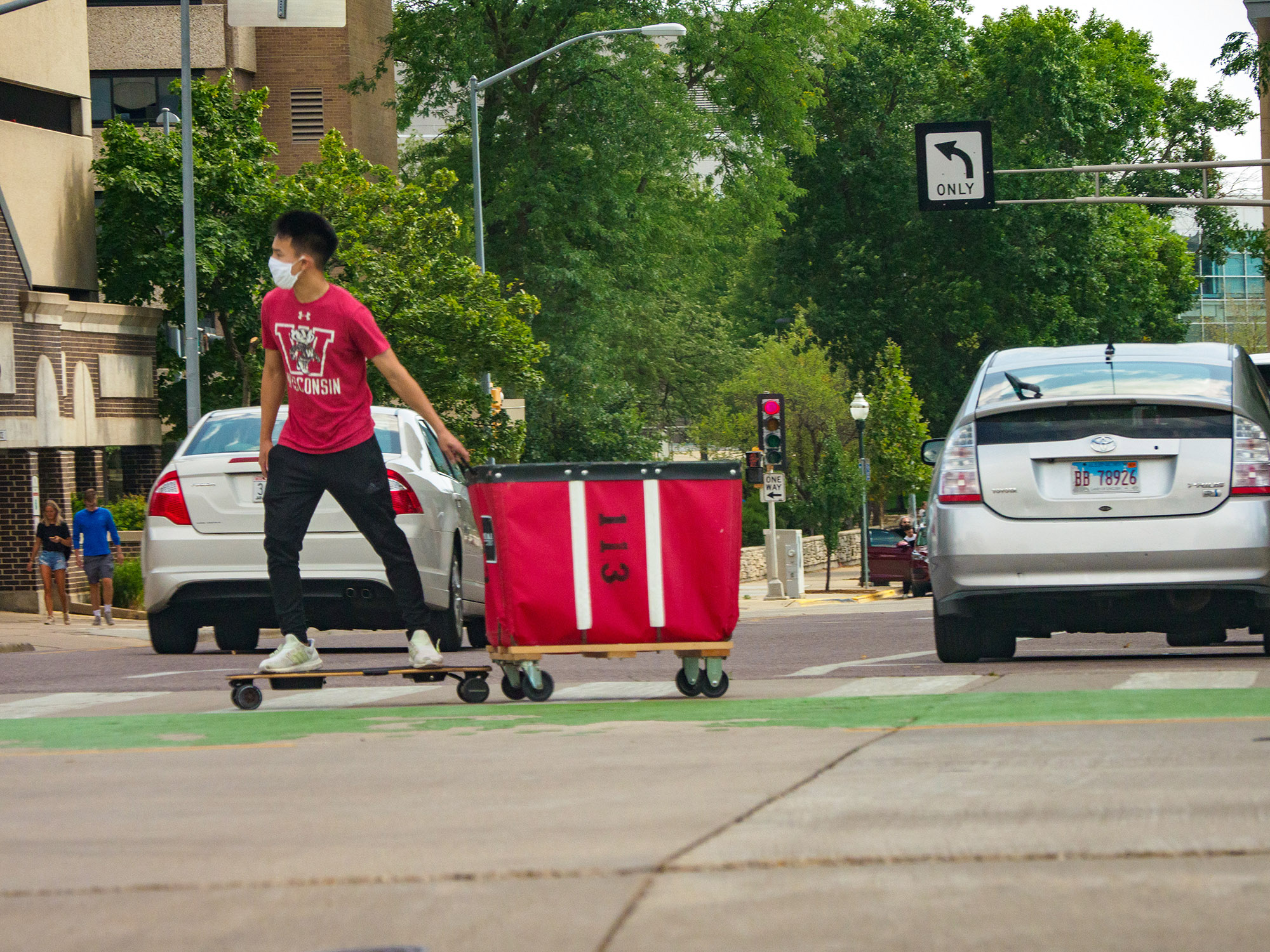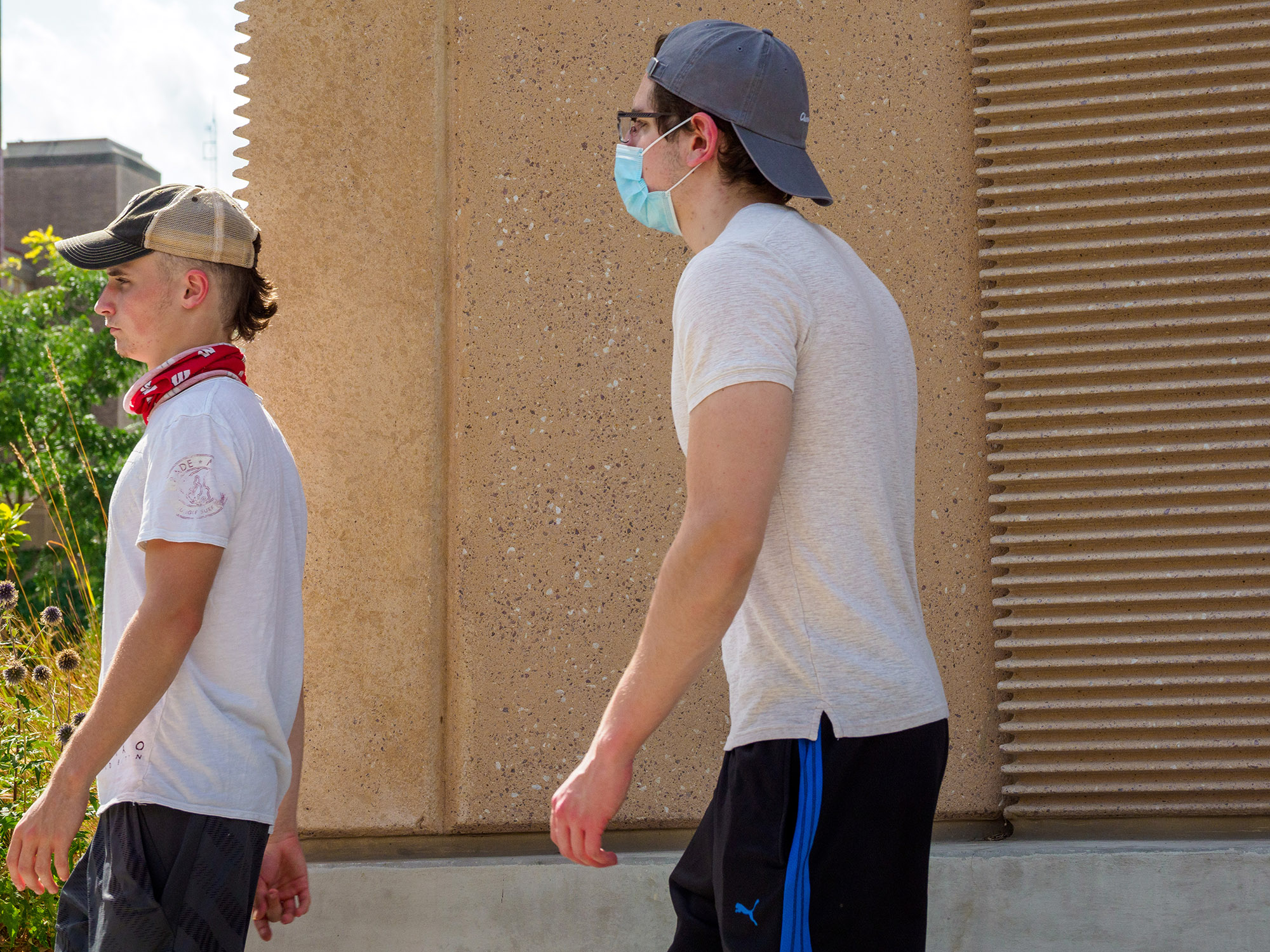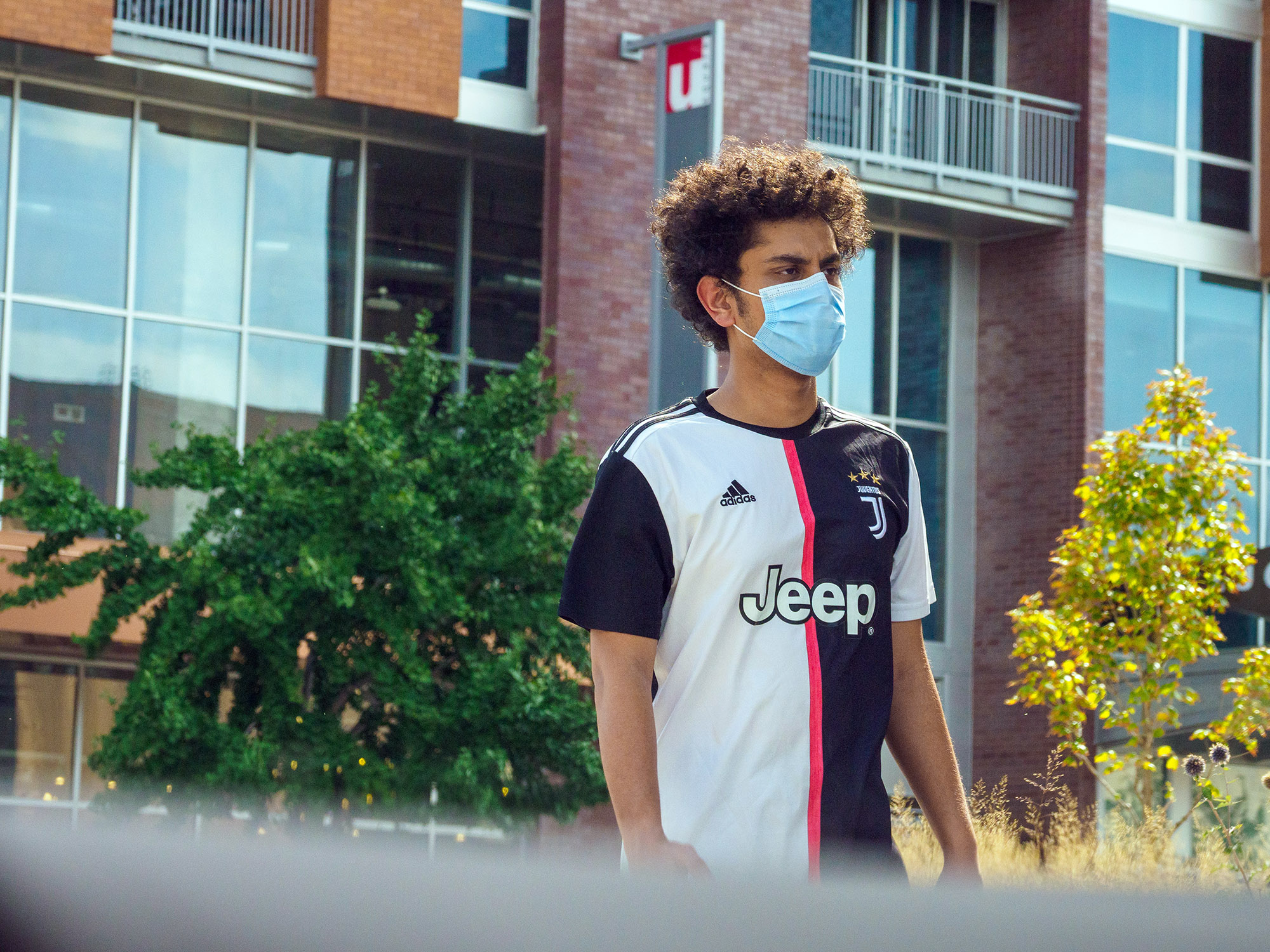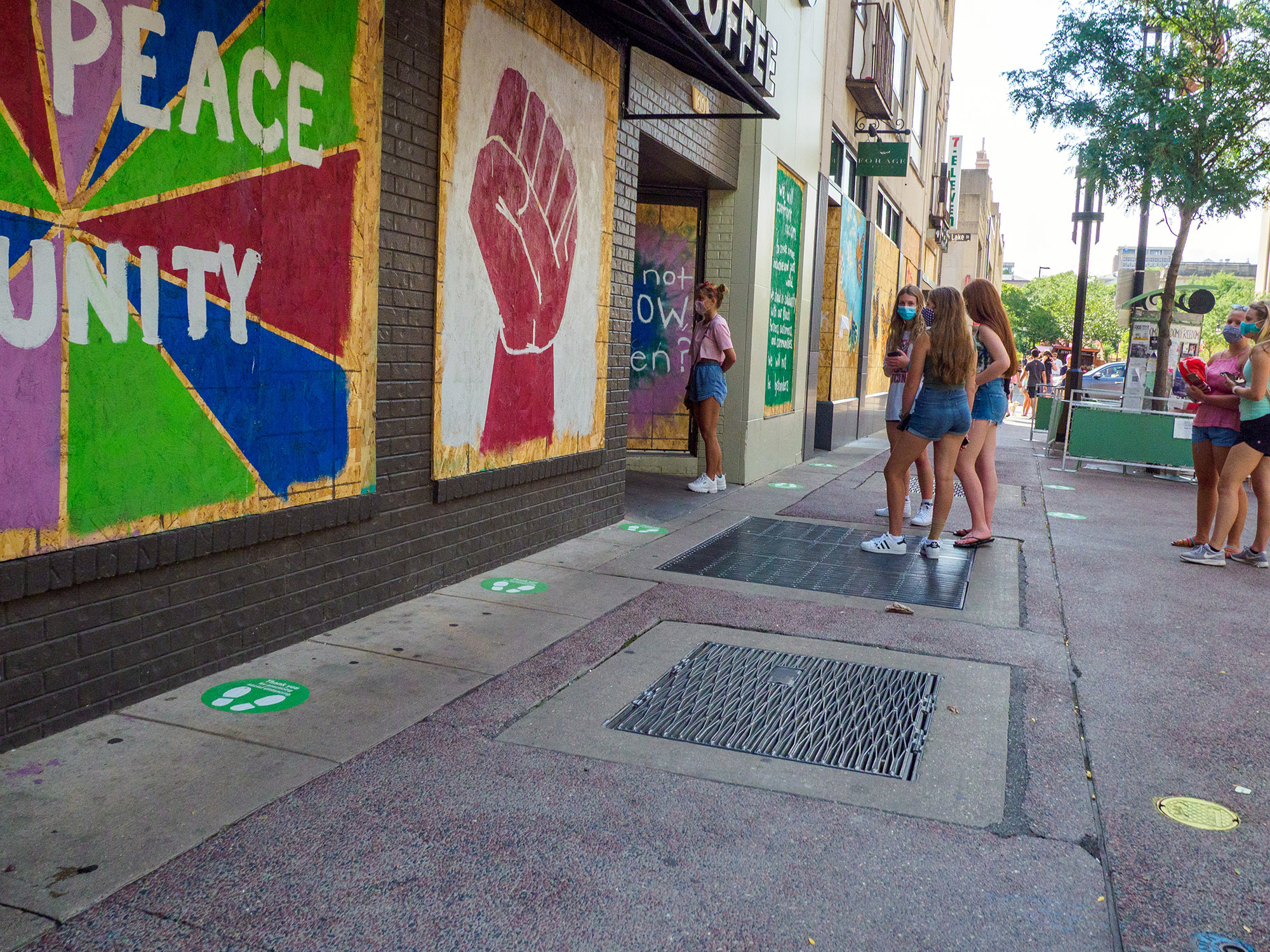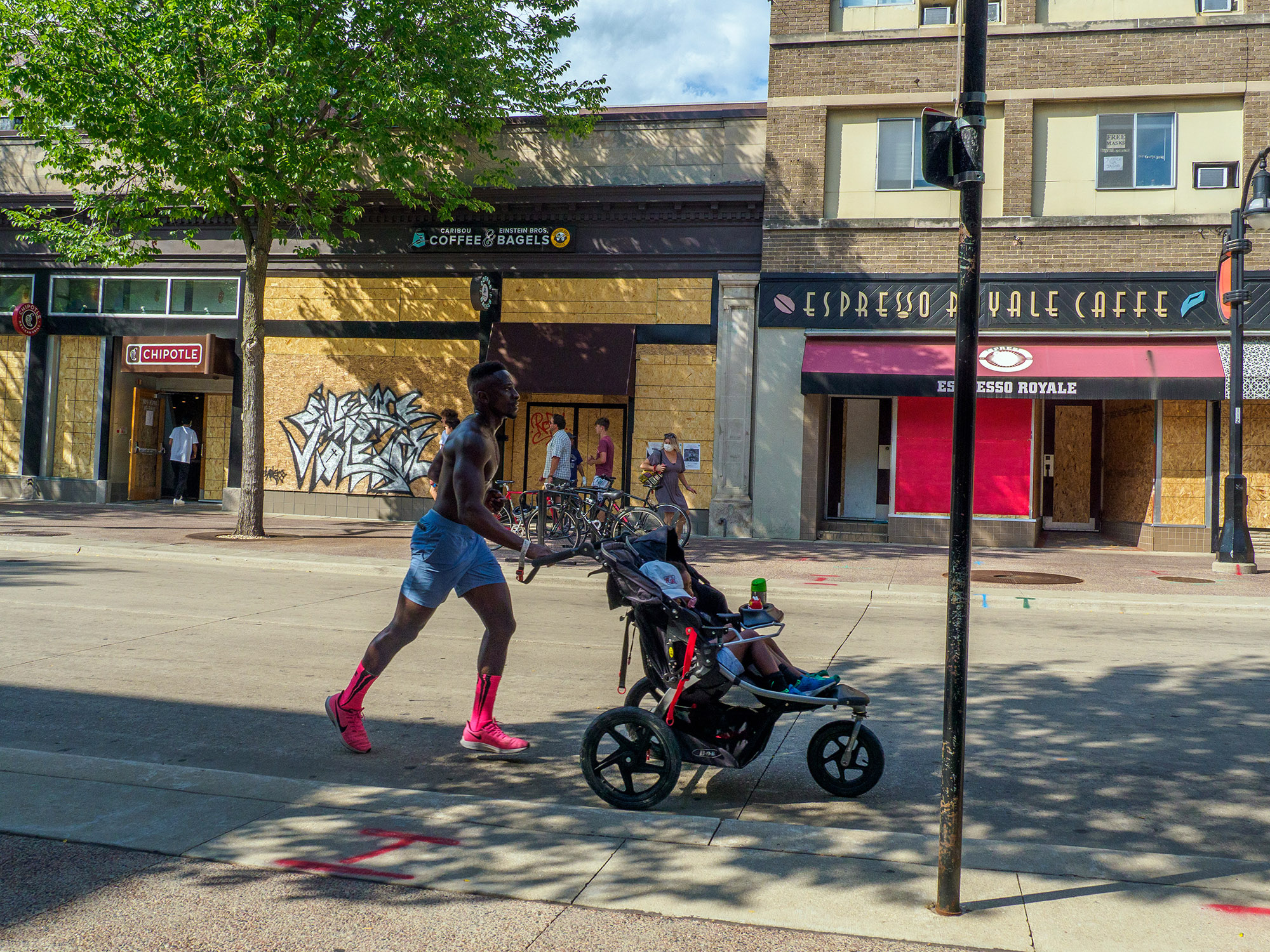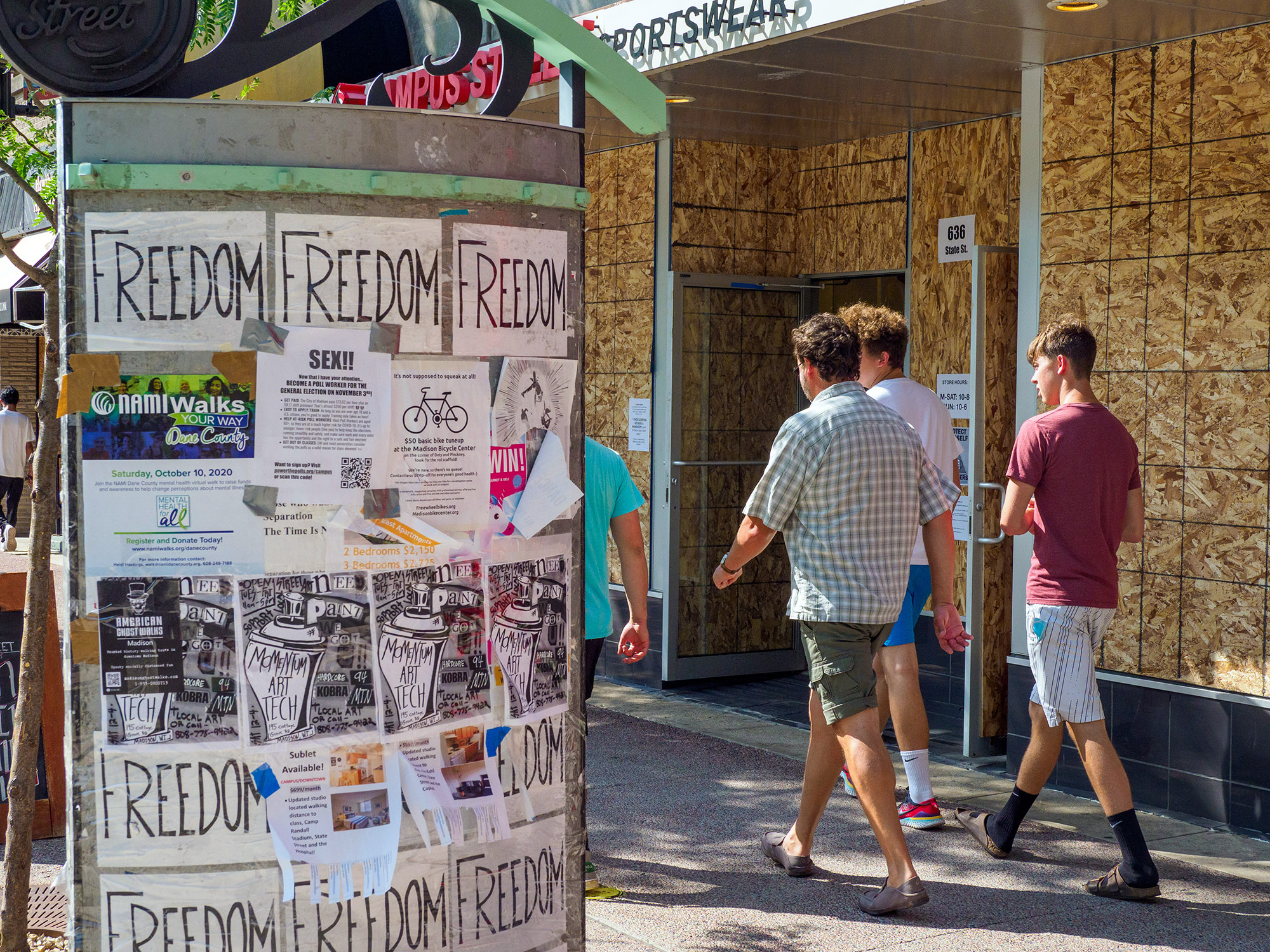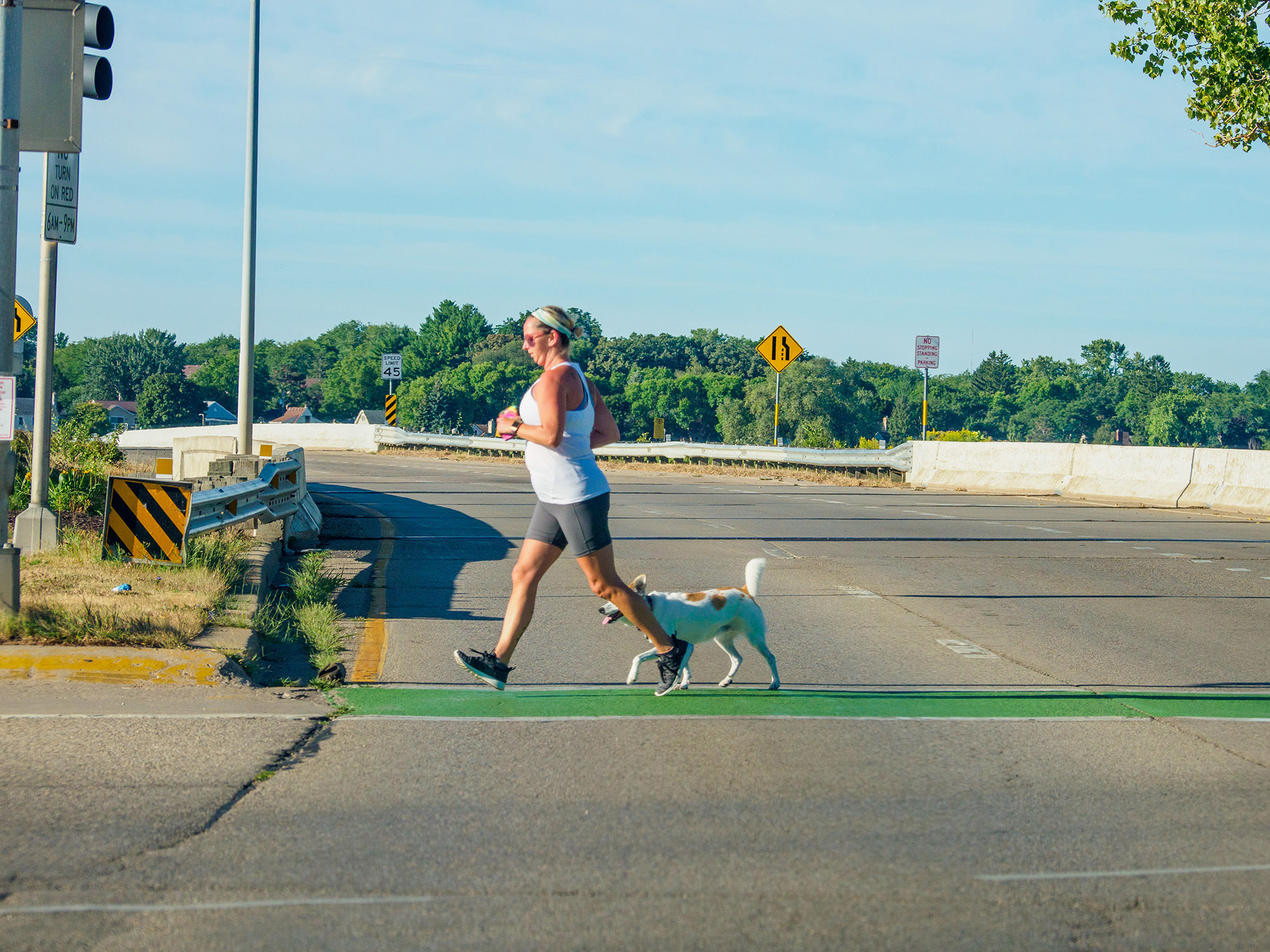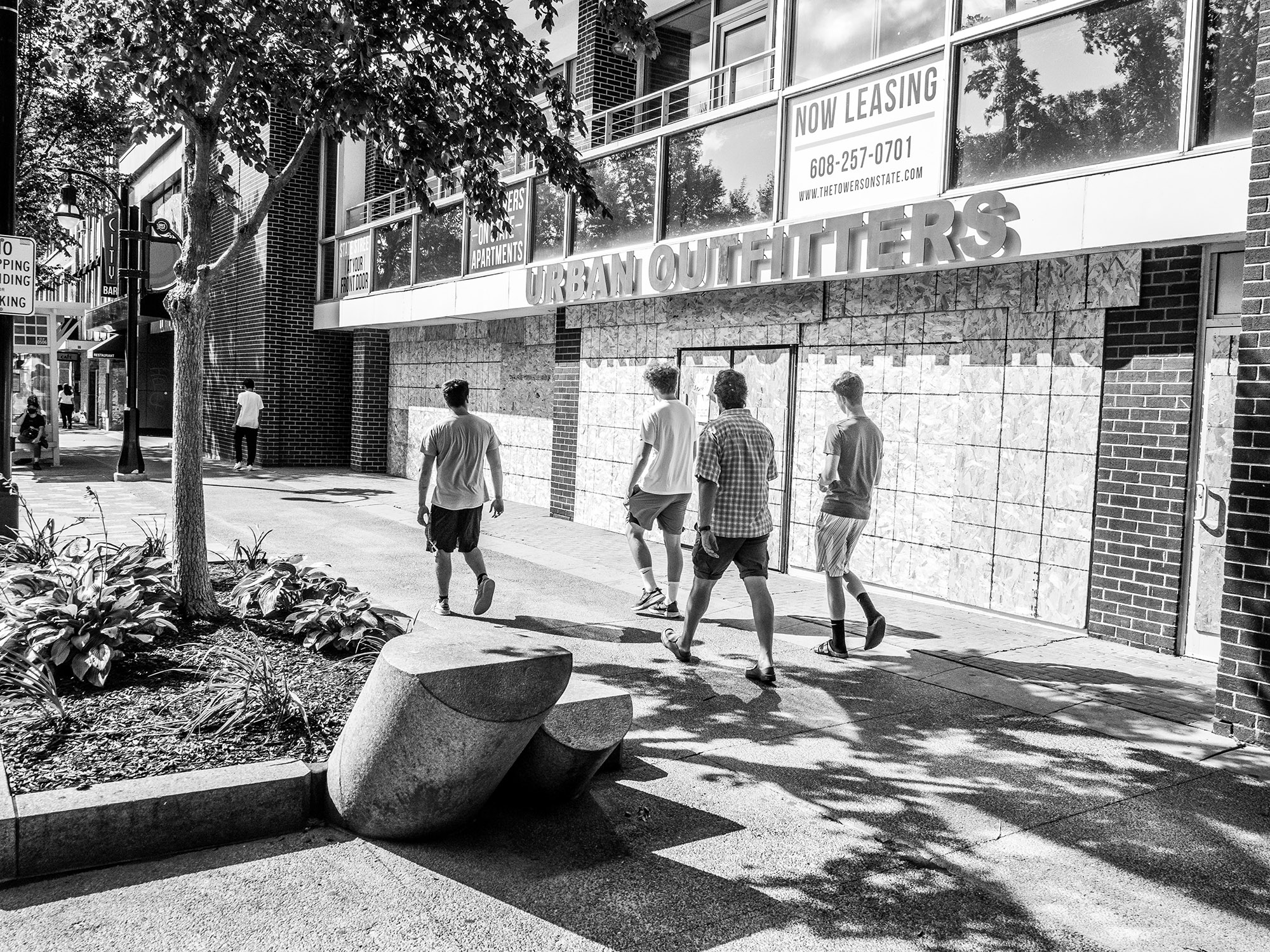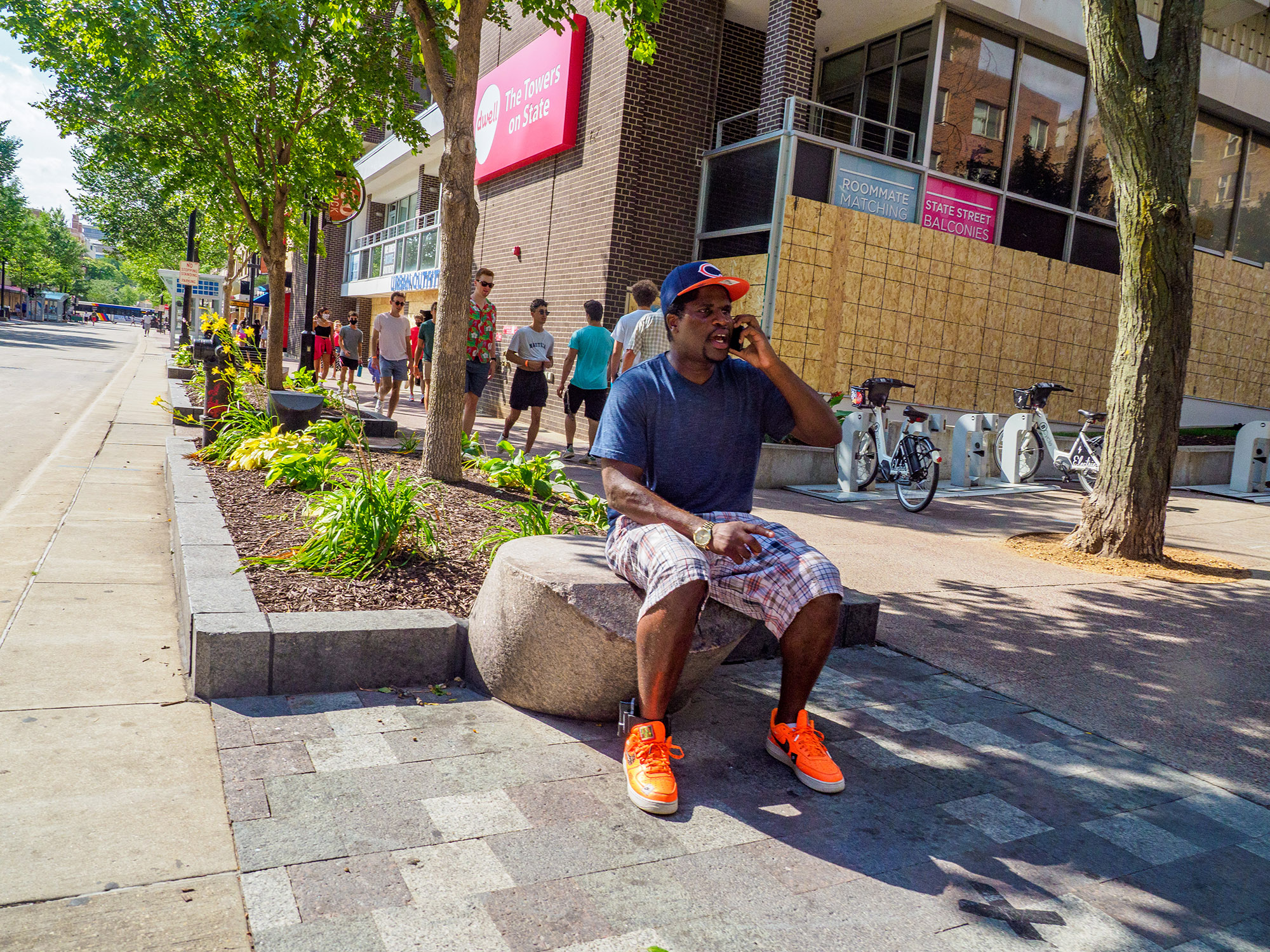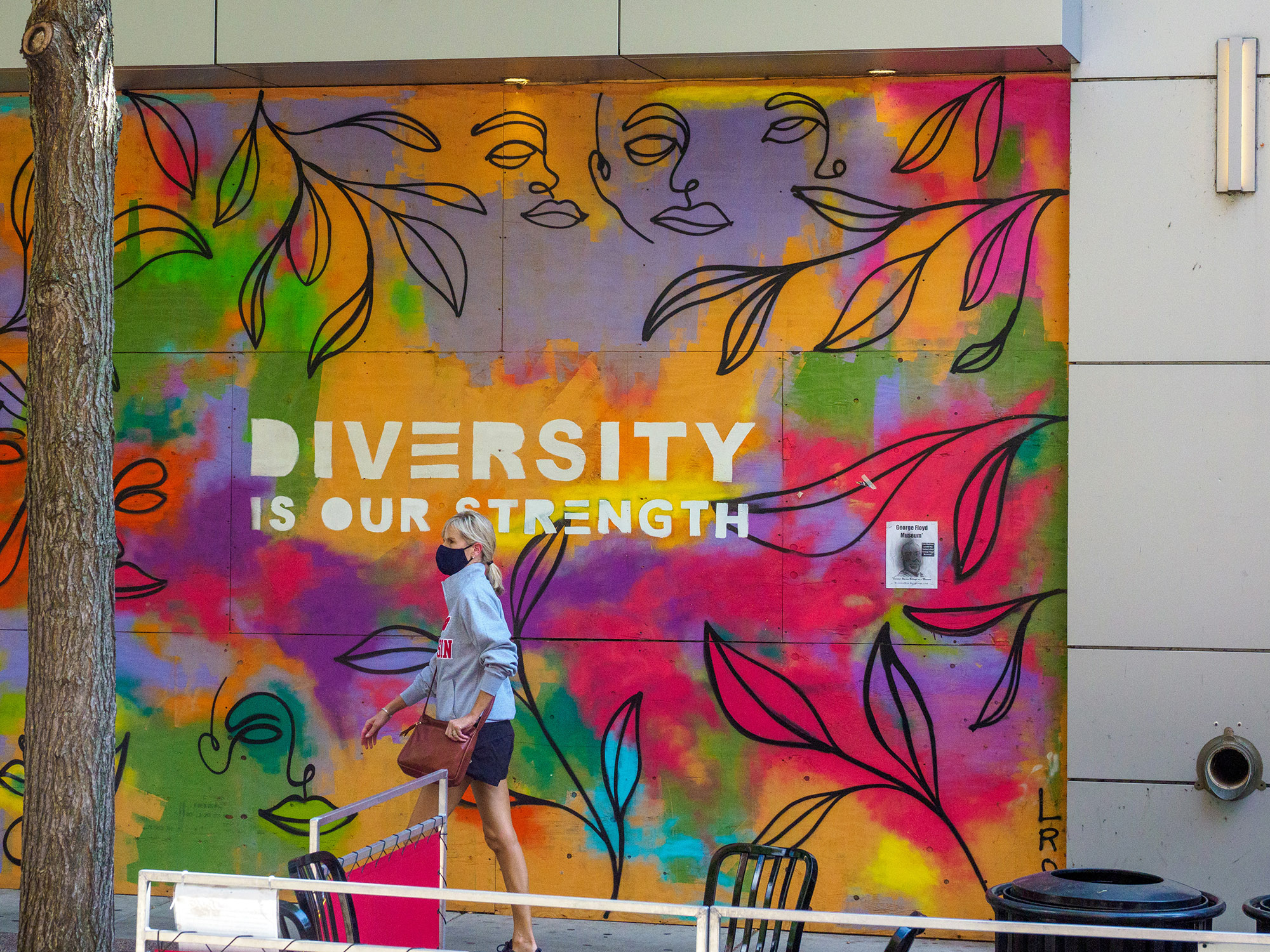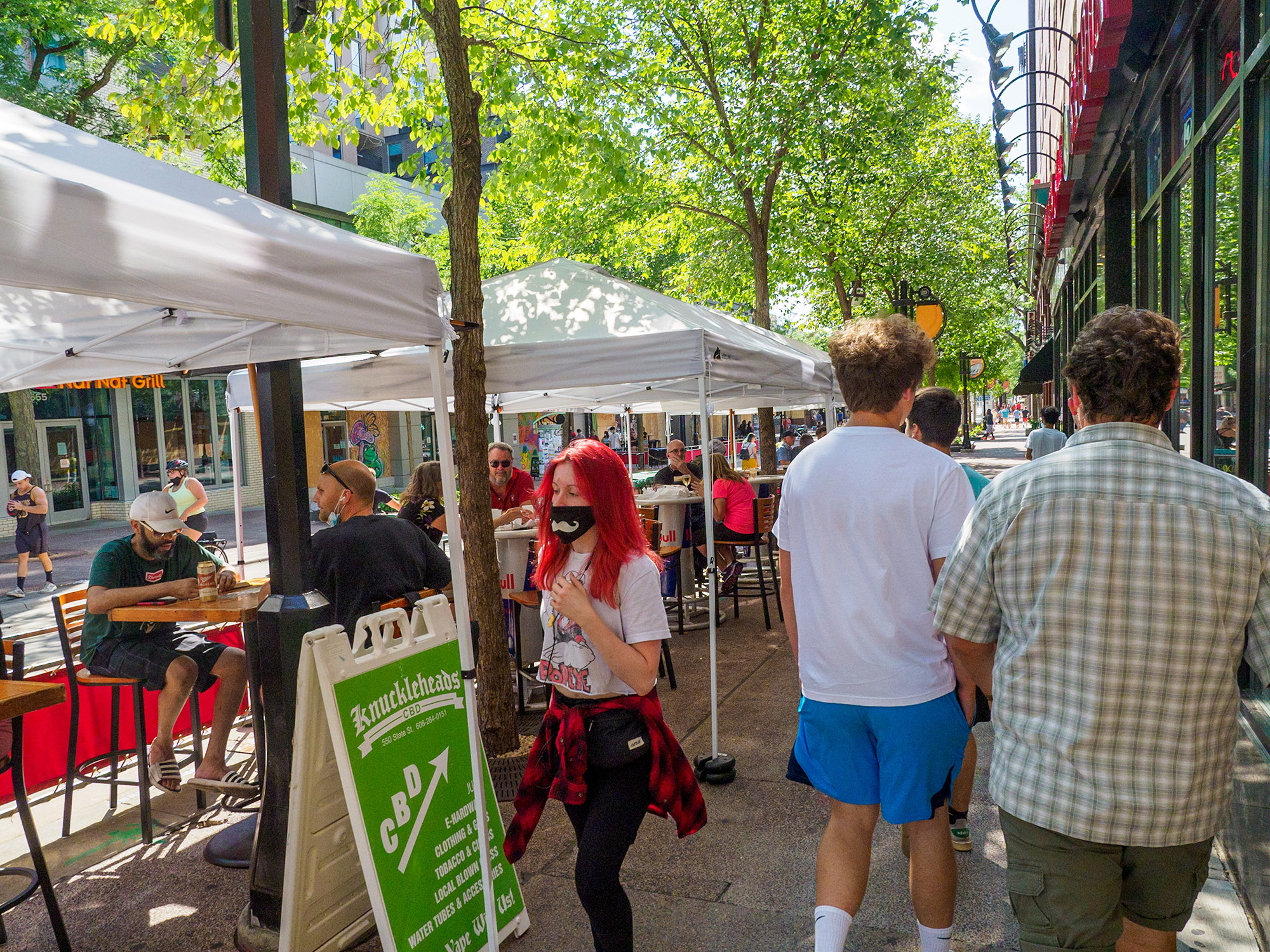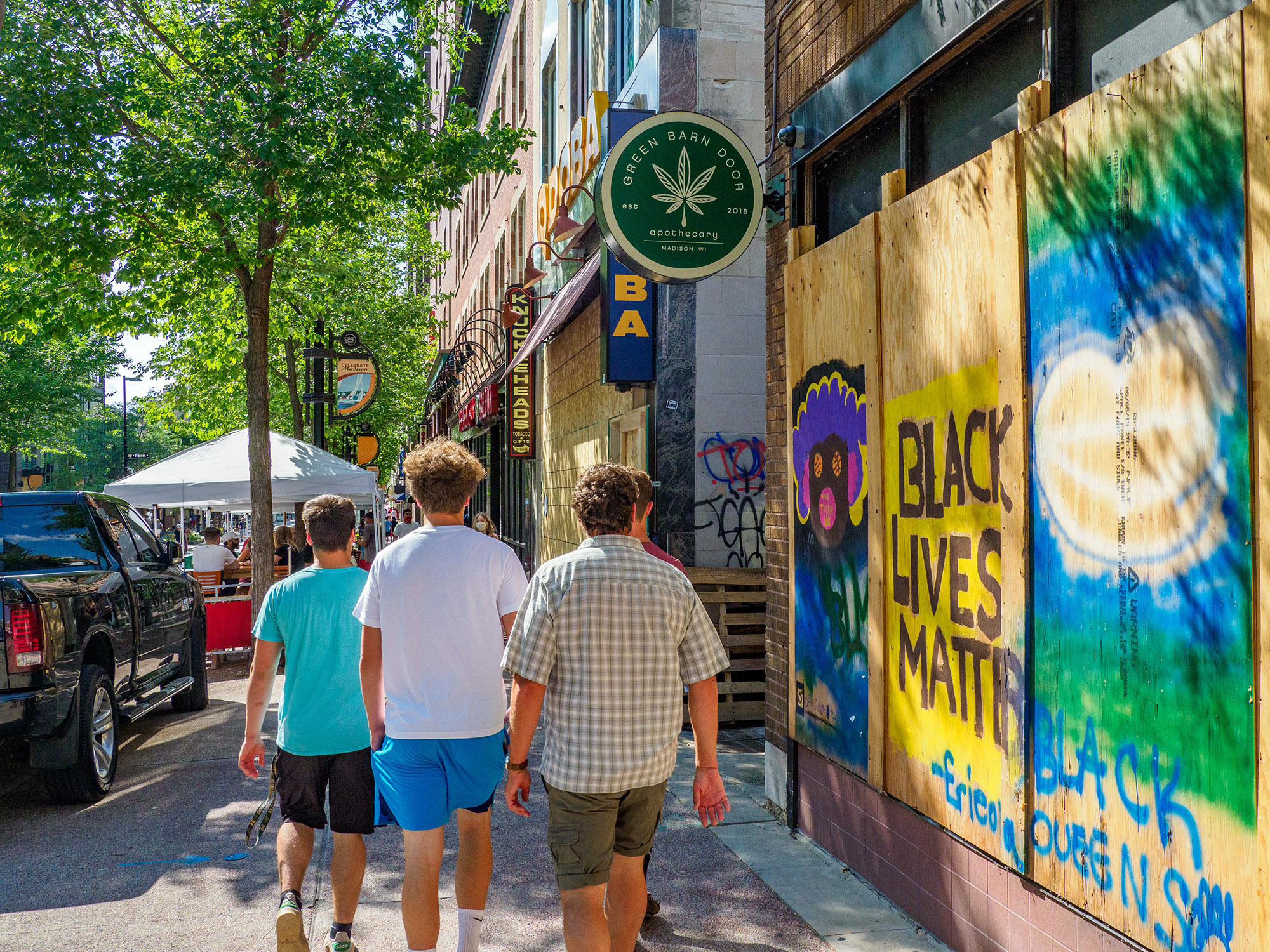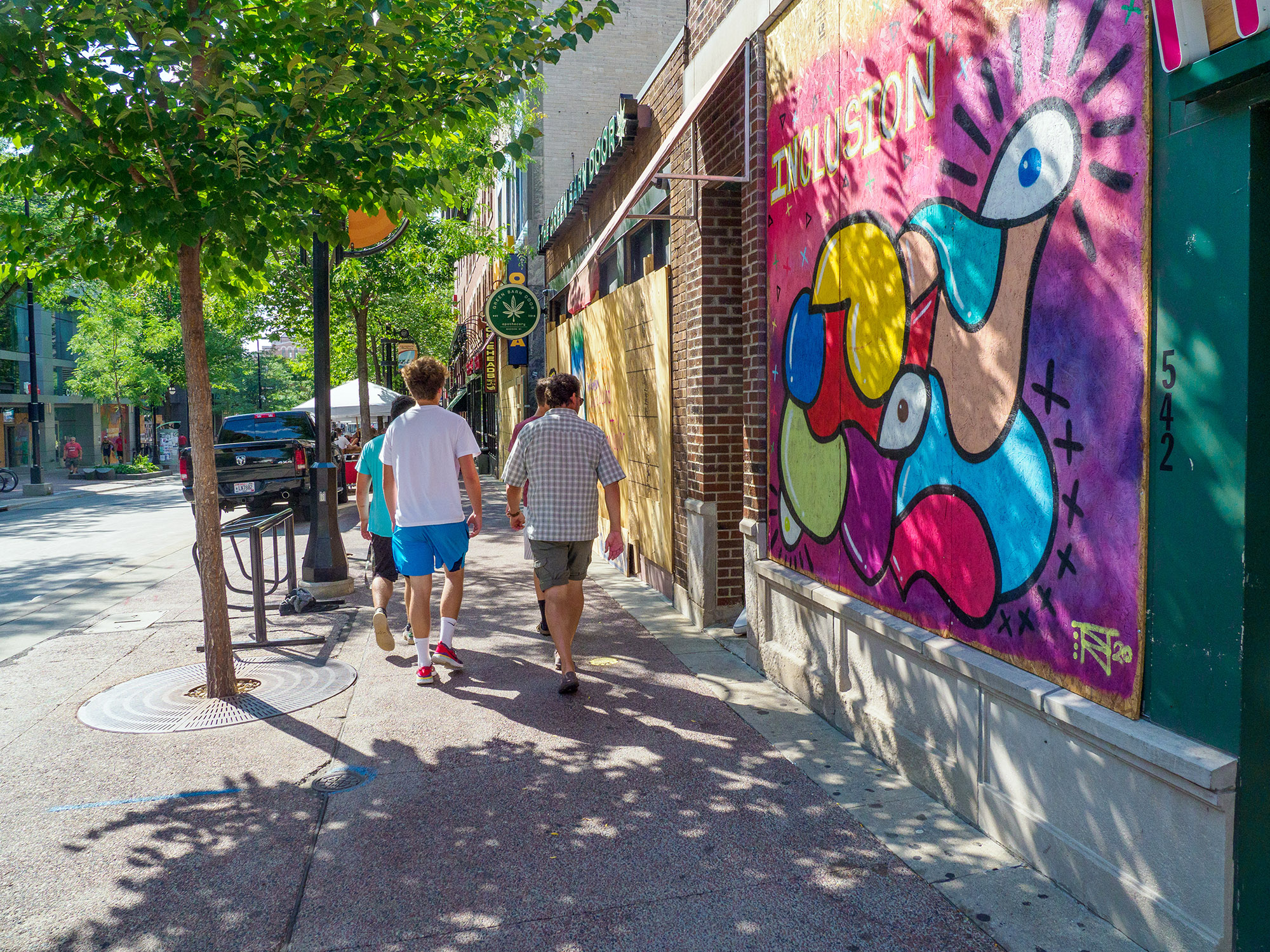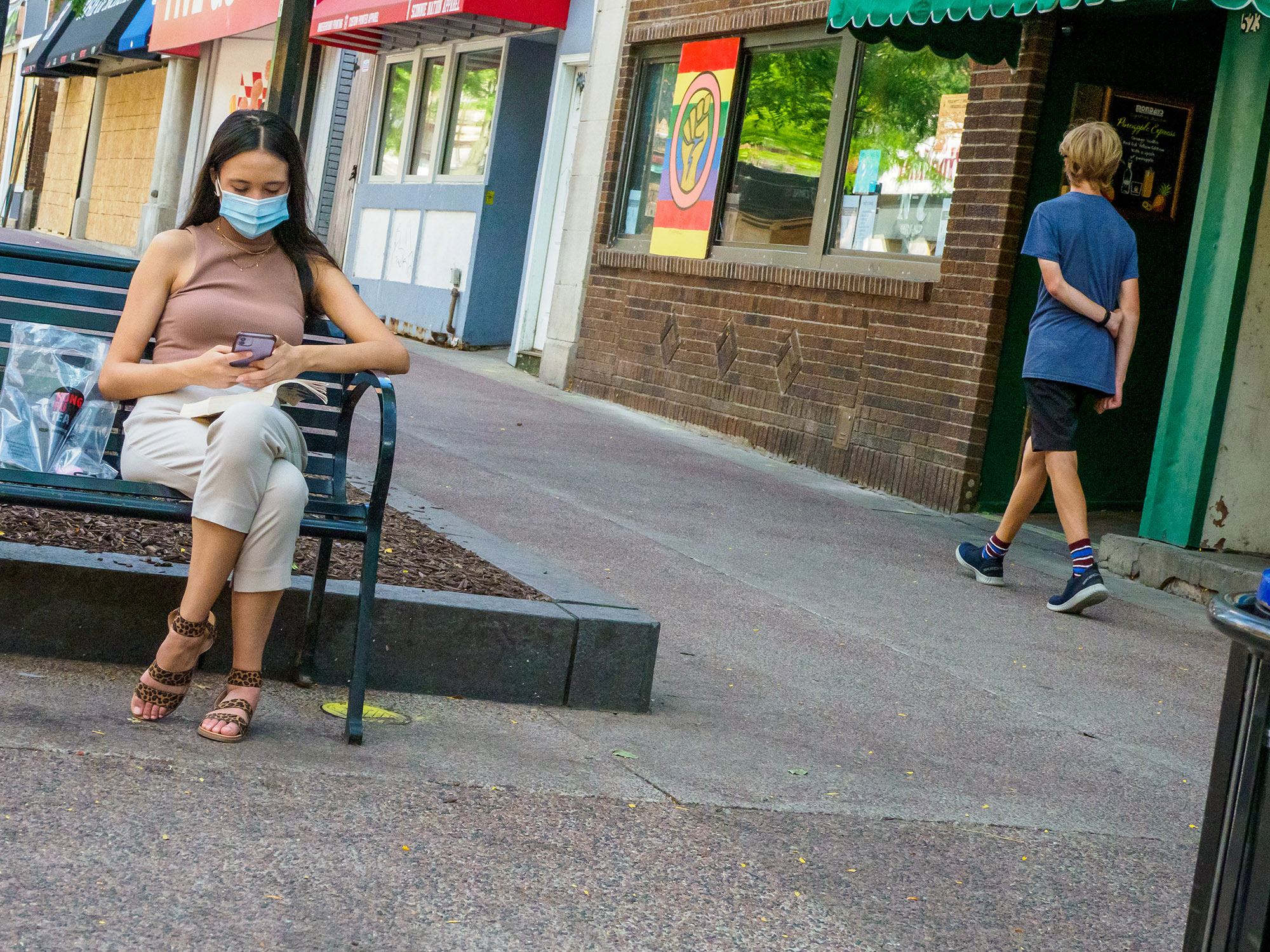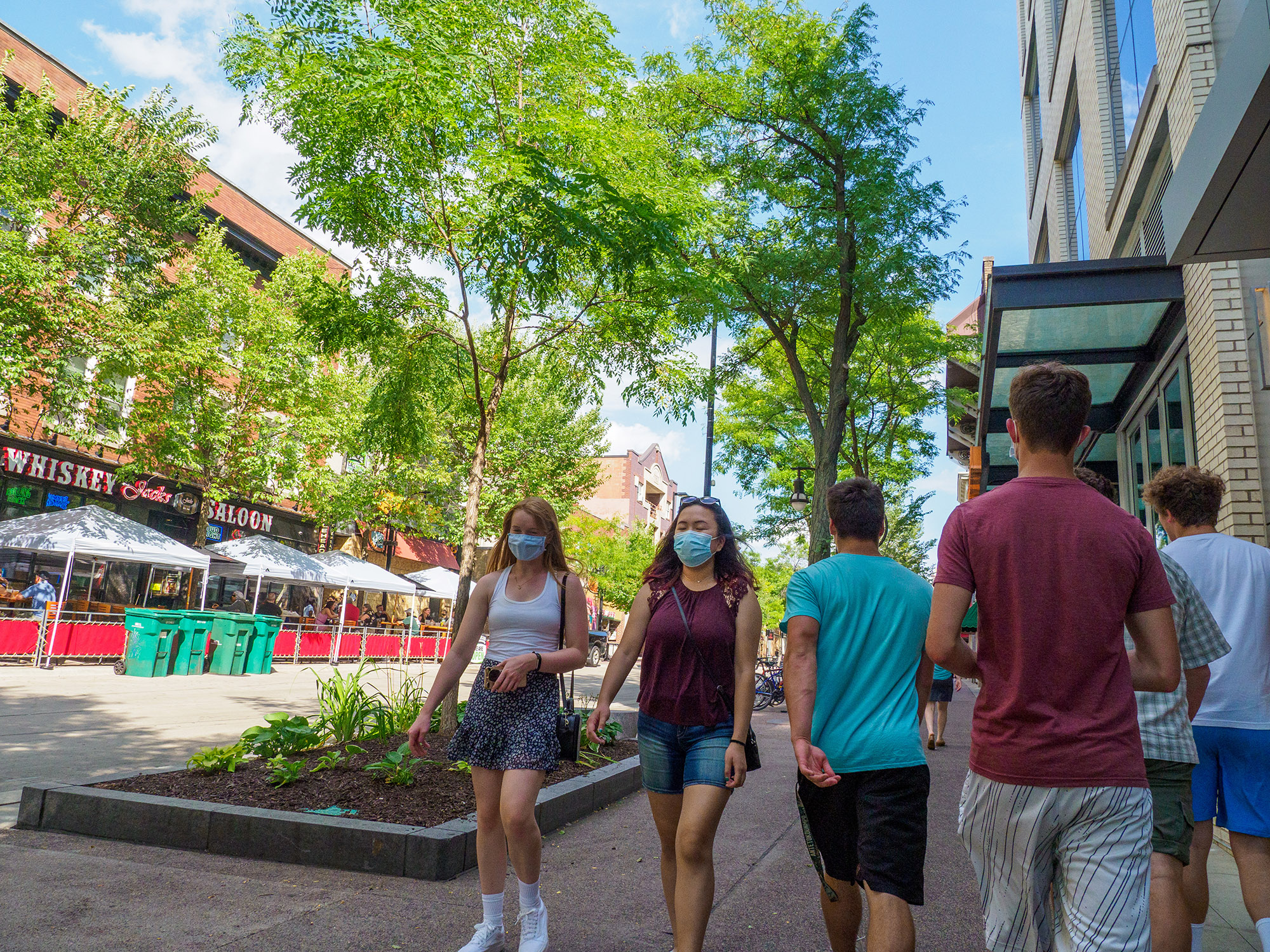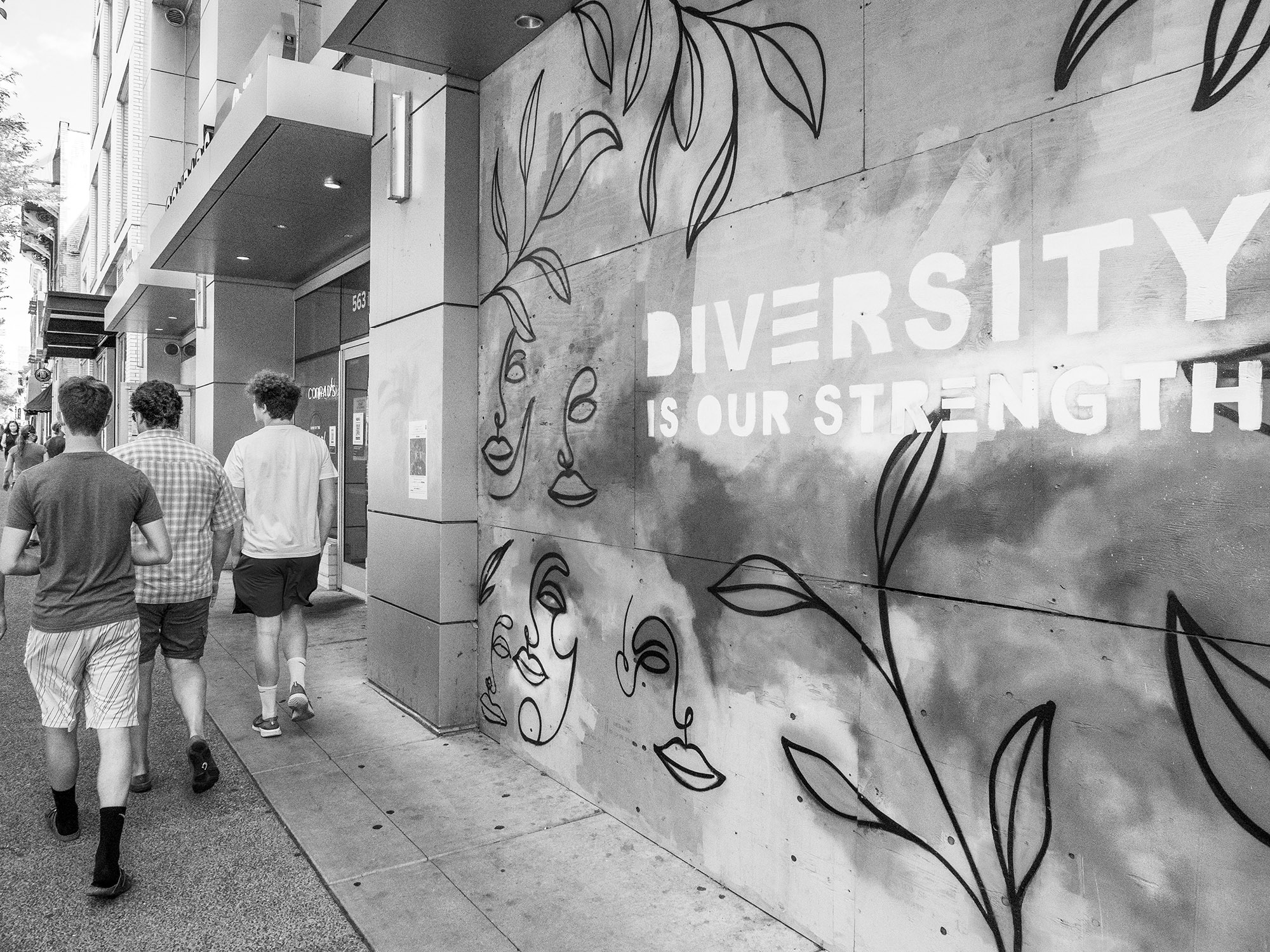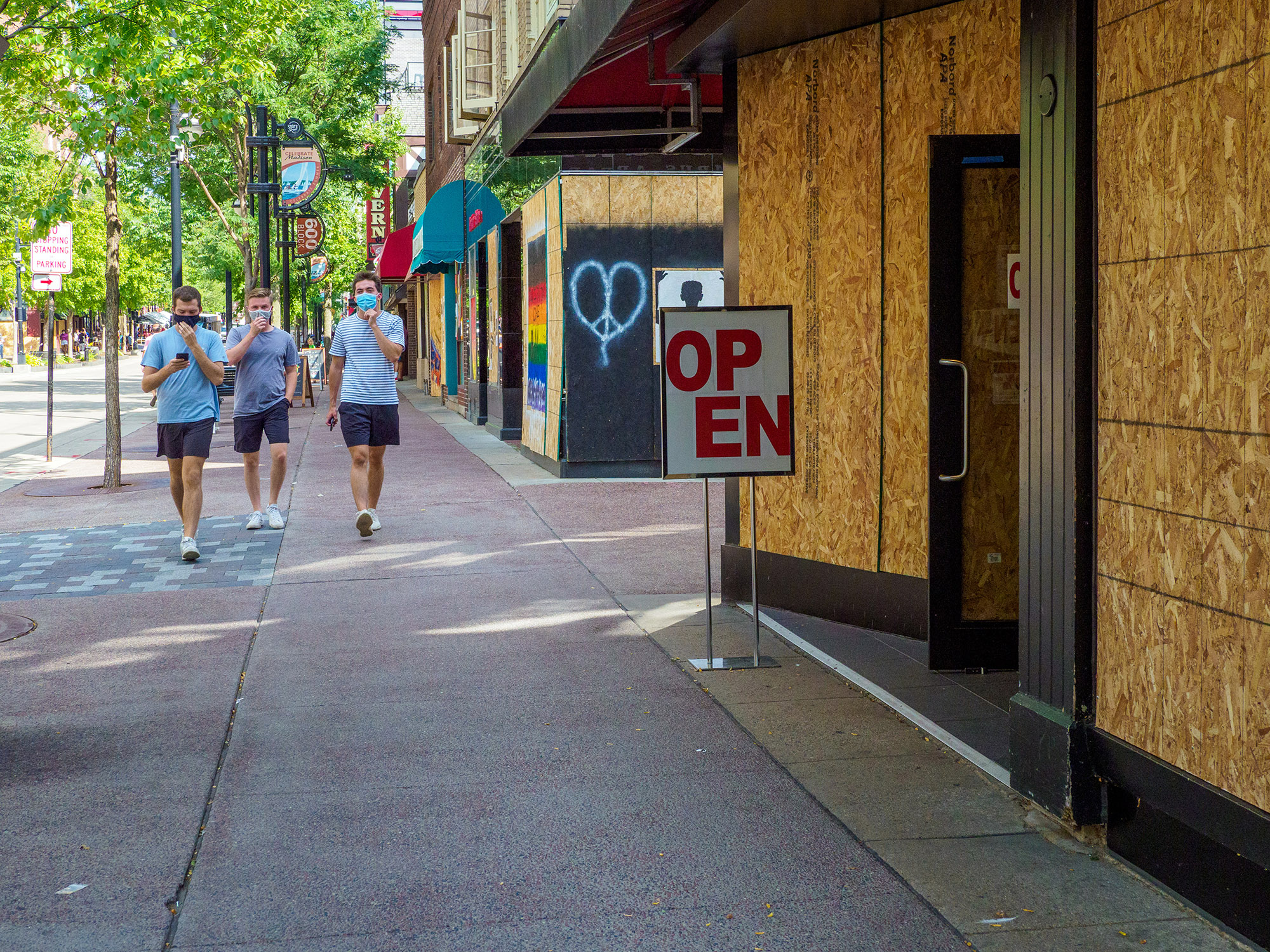 Lunch – outside – at the always good La Brioche.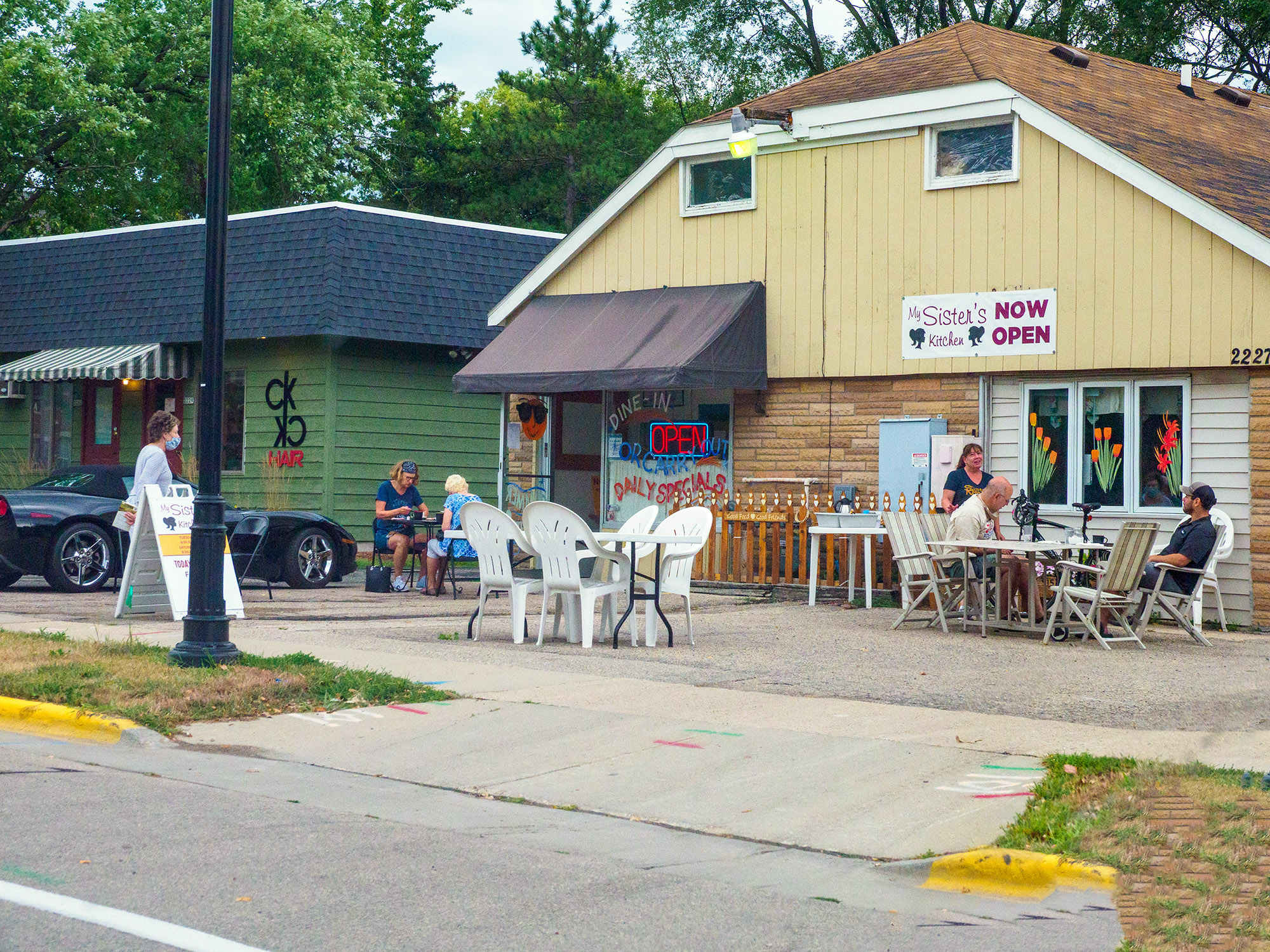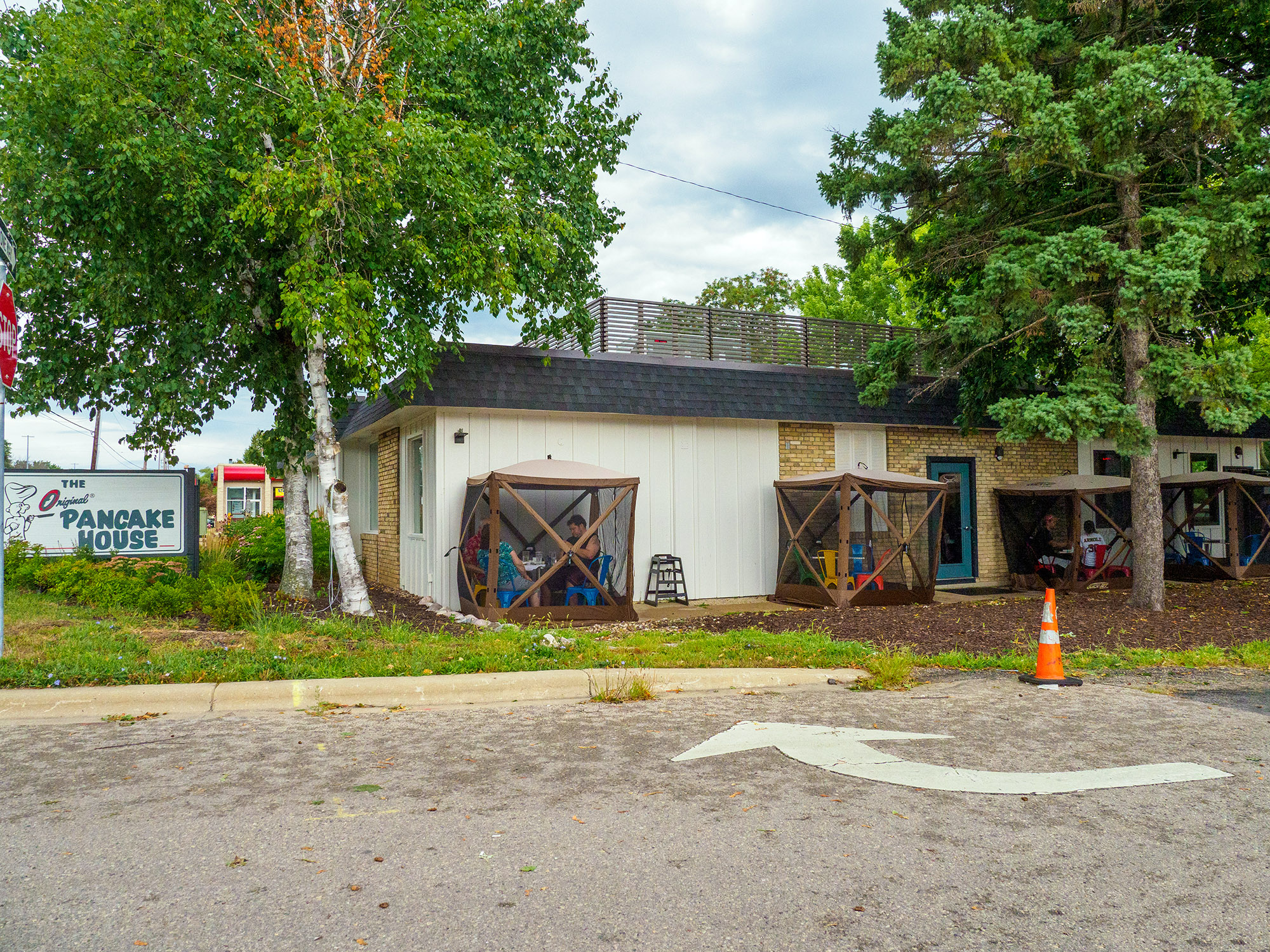 Pancake pods at the Original Pancake House.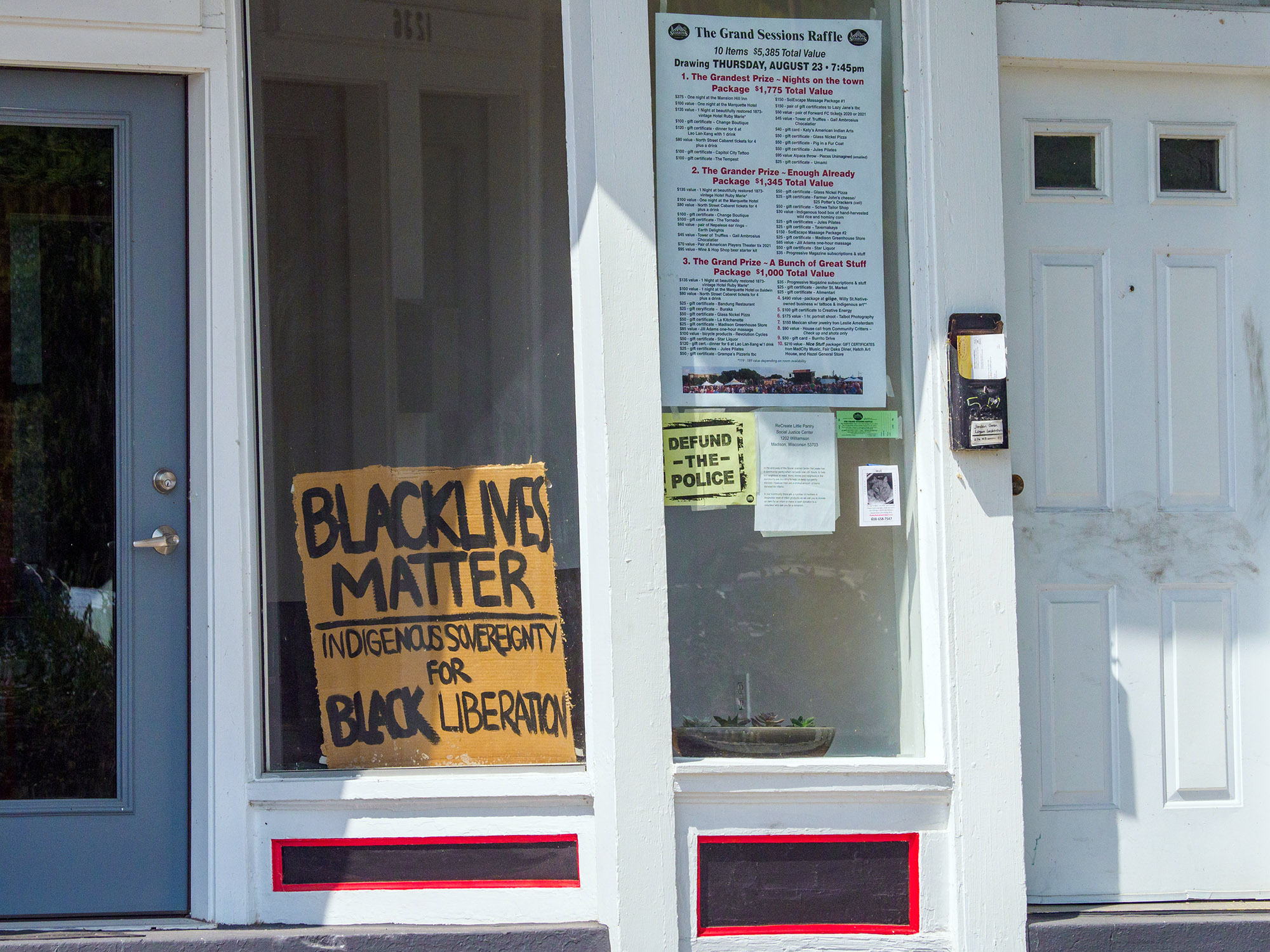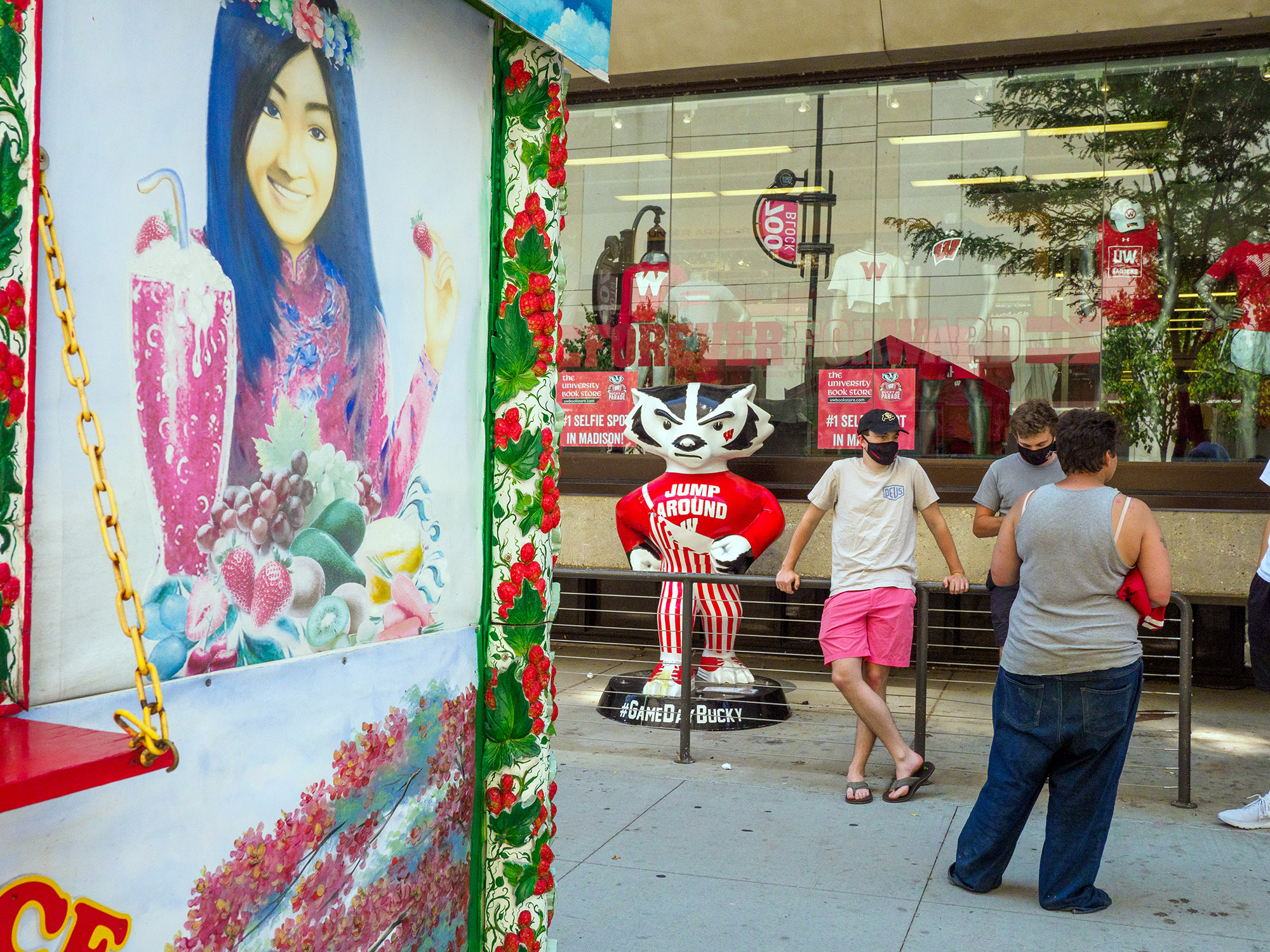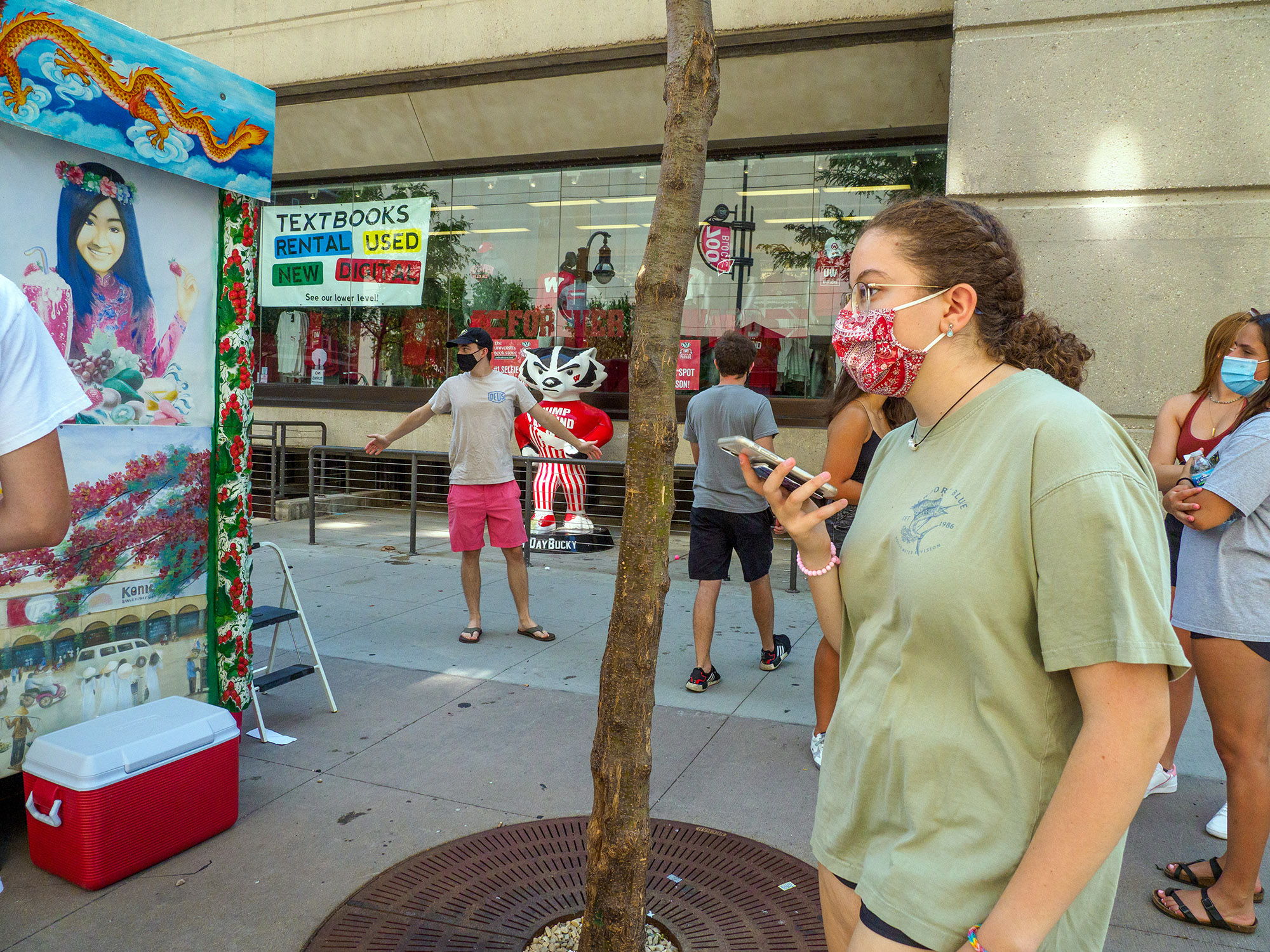 Queueing for excellent spring rolls on Library Mall – and chatting with several panhandlers.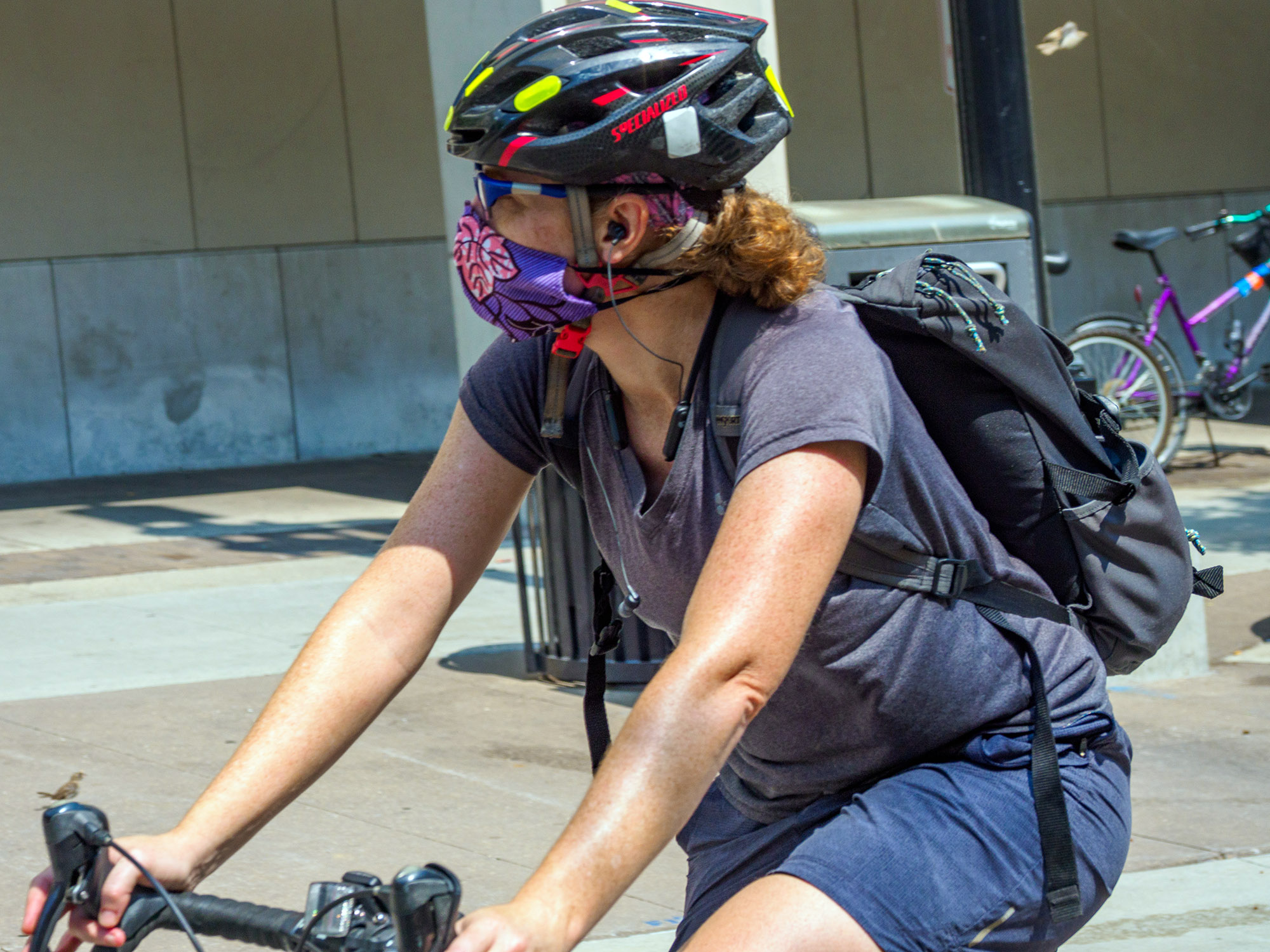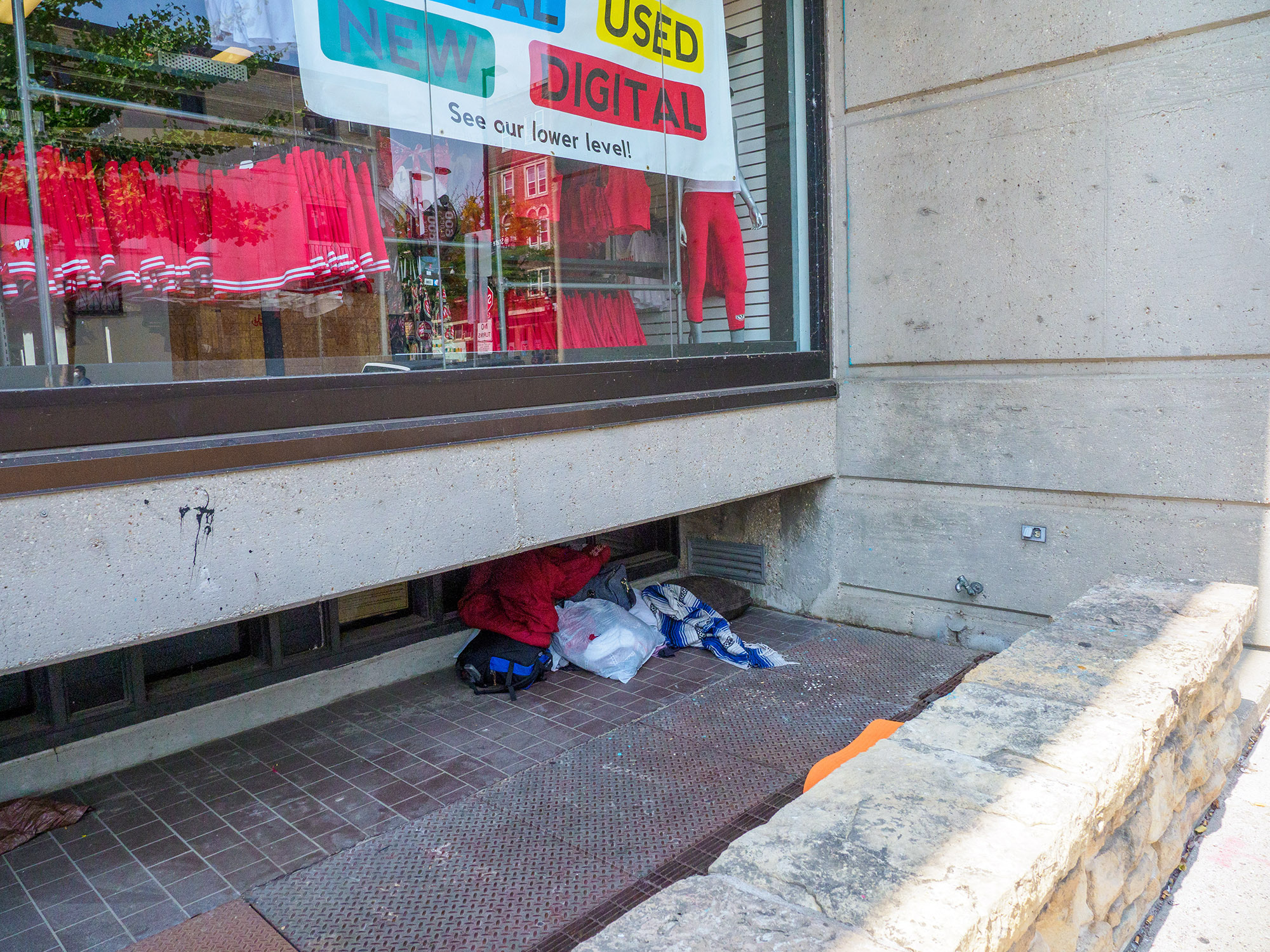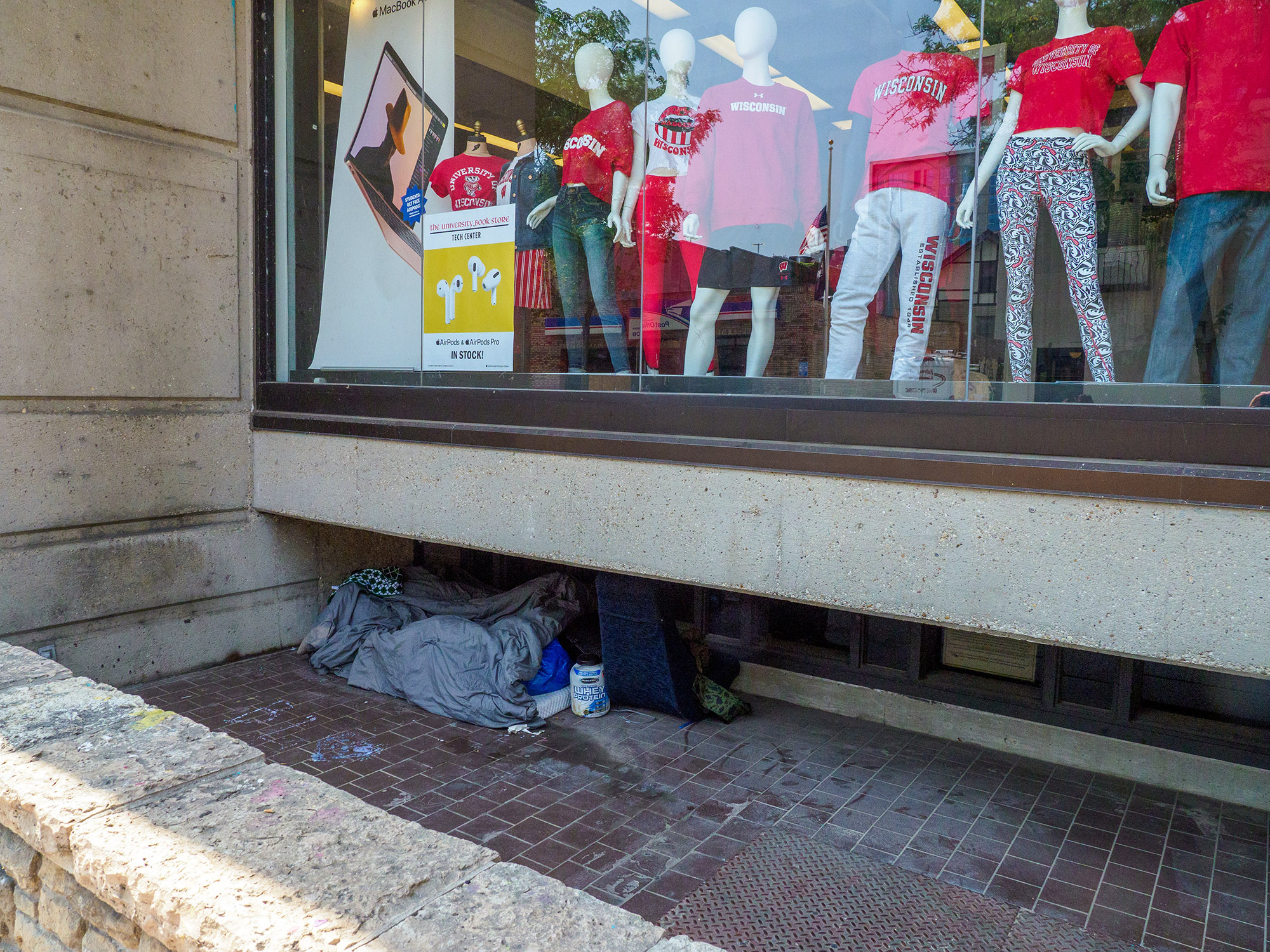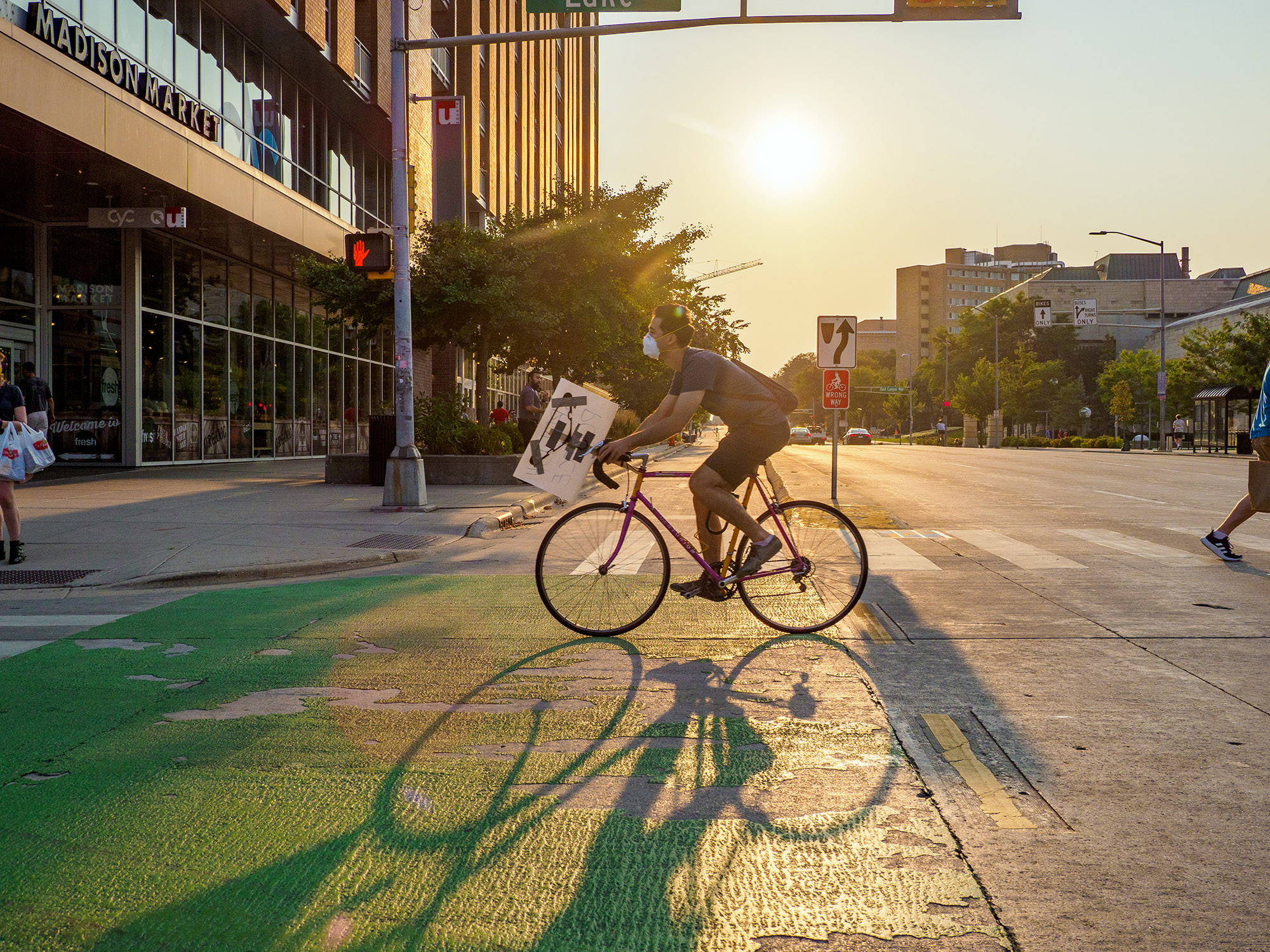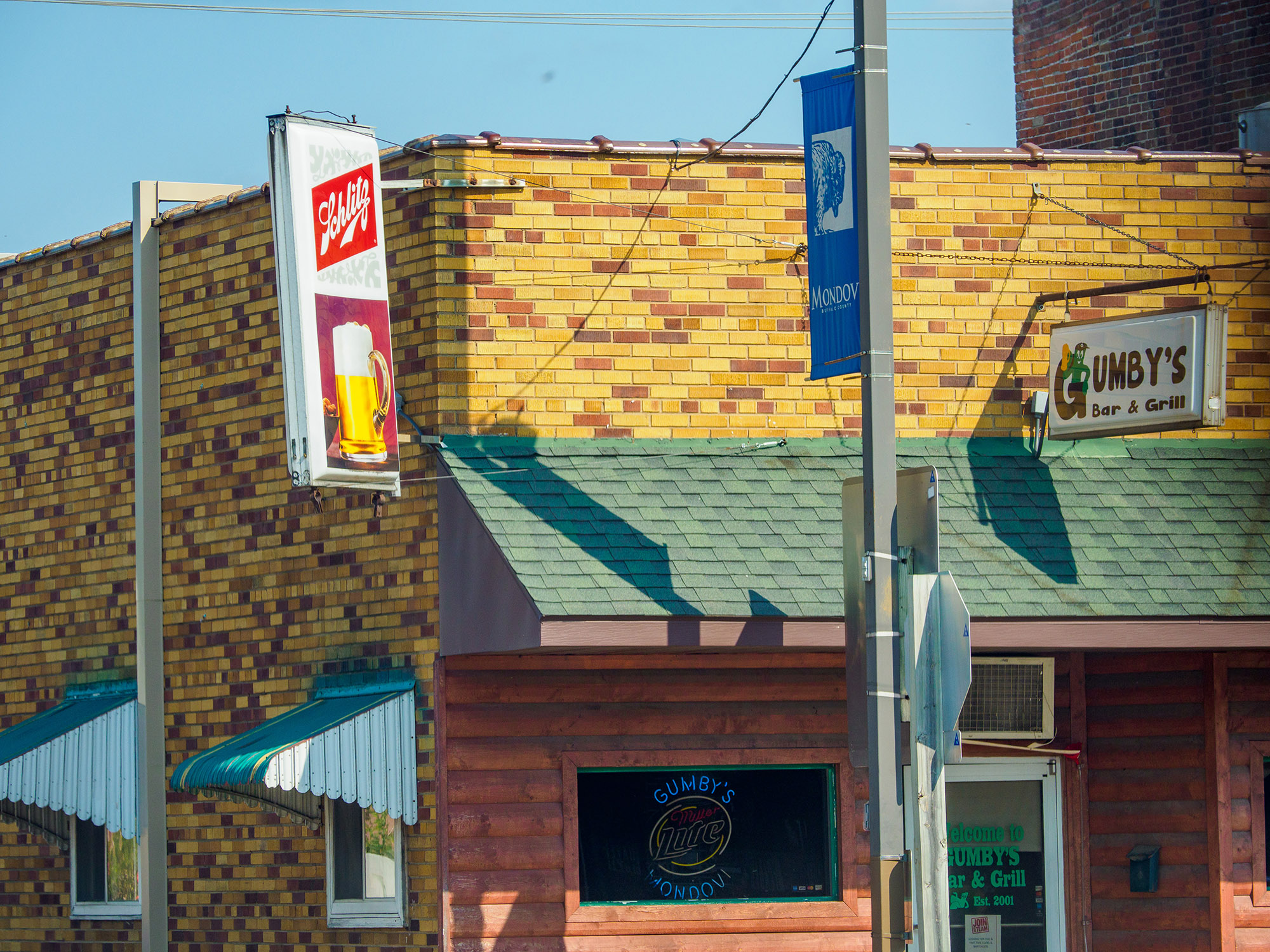 Schlitz! – still, in Mondovi, WI. "The beer that made Milwaukee famous". Dive into Schlitz, here.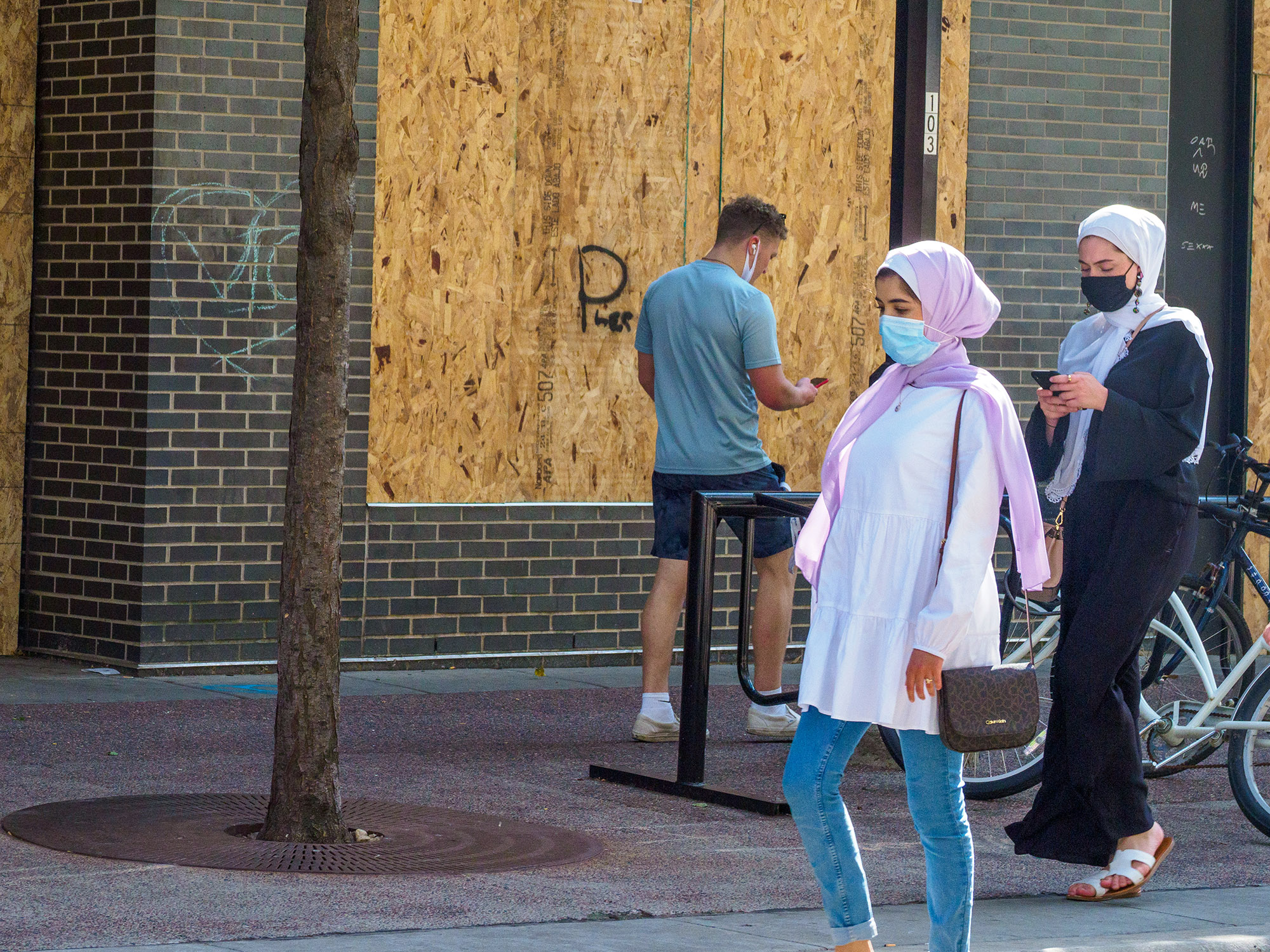 Deeper:
amuz