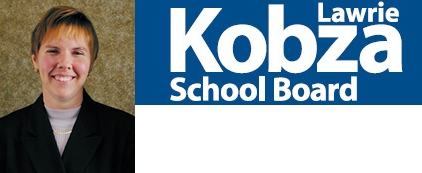 Elect a skilled leader who will:
Listen to and work in partnership with the community,

Make student education and services a top priority,

Work to close the achievement gap and improve graduation rates,

Ask questions and consider alternatives in order to make good choices,

Do the hard work you elect her to do.

Listening for a change...
Authorized and paid for by Kobza for School Board, Barb Schrank, Treasurer.