Leslie Feist Concert Rocks Madison (Video Slide Show)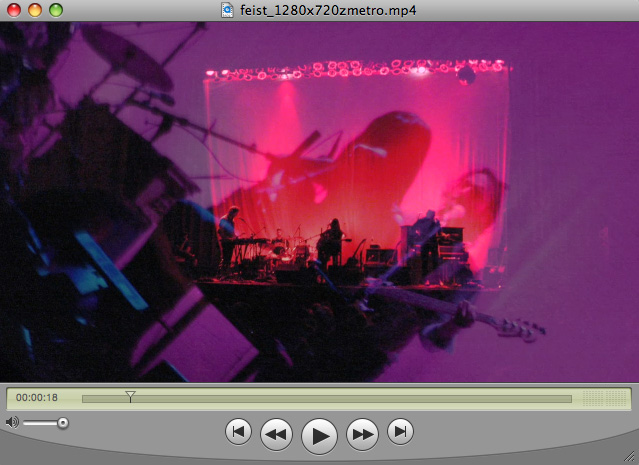 Leslie Feist rocked Madison Friday evening, 16 November 2007. Despite her severe ankle sprain (evidently while running in Omaha, NE the prior day), Feist and her band entertained the sold out Orpheum Theatre with ouststanding vocals, delightful instruments and an elegant video art show. Check out the playlist here.

More, please.

Watch an MPEG-4 Video Slideshow:
Links:
Ask
Clusty Search
|
Google News
|
Live
|
Yahoo
.
Rob Thomas attended the concert and wrote this.
Posted by James Zellmer at November 17, 2007 4:20 PM | Subscribe to this site via RSS:


Posted to Culture | Current Events | Music | Photography